Workplace by Facebook exits beta, bringing social networking to the enterprise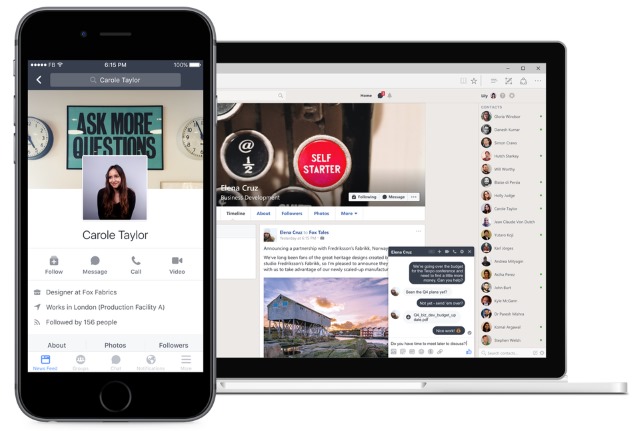 You may not have heard of Workplace by Facebook, and that could be for one of two reasons. Firstly, it used to be known as Facebook at Work but, more importantly, it has been in closed beta for nearly two years.
Today, Facebook announces that Workplace is now available all over the world, giving enterprise users a way to stay connected with co-workers. Promising "the best of Facebook plus new features", Workplace can be used by any company or organization that feels a personalized, internal social network with messaging capabilities could be beneficial.
Facebook says that 1,000 test organizations have already created almost 100,000 groups -- and now the company is ready to start monetizing it. Facebook describes the pricing structure as "competitive". Workplace is free for non-profit organizations and educational establishment, but any other company will have to pay between $1 and $3 per user depending on the number of users.
Writing about the launch, Facebook says:
We've brought the best of Facebook to the workplace -- whether it's basic infrastructure such as News Feed, or the ability to create and share in Groups or via chat, or useful features such as Live, Reactions, Search and Trending posts. This means you can chat with a colleague across the world in real time, host a virtual brainstorm in a Group, or follow along with your CEO's presentation on Facebook Live.

We've also built unique, Workplace-only features that companies can benefit from such as a dashboard with analytics and integrations with single sign-on, in addition to identity providers that allow companies to more easily integrate Workplace with their existing IT systems.
With the global launch of Workplace, Facebook is directly competing with the likes of Slack and Yammer, but it remains to be seen just how much trust companies have in the social network famed for privacy concerns.