How to successfully optimize backups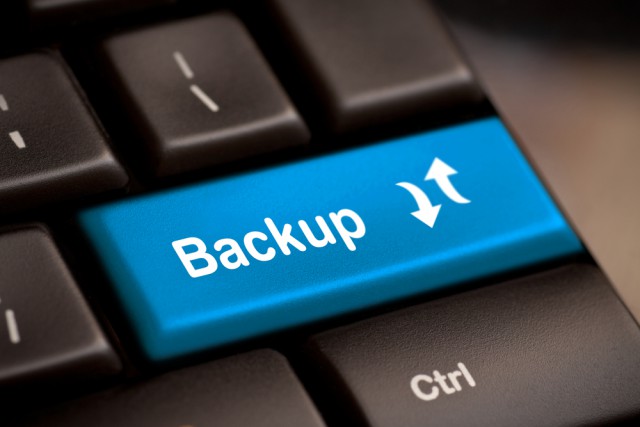 When it comes to the task of backing up data, many people wonder where to start. Questions arise relating to the data's value and if it needs to be stored in a place that is easily reached but costly. On the flip side, those doing backups must ask themselves how often the particular data in question needs to be utilized. If it is not something that is needed daily, storage on a tape drive may become a consideration.
At any rate, administrators and clients alike must understand that the location of data storage is incredibly important and directly relates to the efficiency of the whole system. One of the issues that sometimes arises is when non-valuable data takes over space on precious primary storage. Not only is this highly coveted place being occupied in a manner that is not wise, but storing this kind of data there makes the overall backup operations inefficient.
Find Out What Data is Critical
It is important to determine what data is the most important with respect to your business. The good news is that there are software tools available on the market today that can help you do just that. By gathering valuable information about your data and then grouping the data accordingly, you will be able to easily determine where the best storage location is for any given data group. During this classification process, the task of handling and storing data is demystified and becomes easy. However, being able to implement software that allows administrators to classify and move data automatically is essential. That way, when nightly backups occur, the most business-critical data will be focused on first. The ideal system would also automatically move the less critical data to frugal storage areas. In implementing such a 'classification system', you will enjoy the freedom of being able to define policies, and automatically set your system so that it will successfully handle moving or deleting a variety of data.
Do you realize how essential keeping data in the right places can ultimately be for your backups? If the data you are storing is NOT critical, then moving it to secondary storage will free up storage space and optimize backup windows. In fact, the beauty of secondary storage is that it does not require as many backups. This reality means that the lifespan of your storage platform will be extended.
Invest in a System that Automatically Moves Less Important Data to the Proper Places
Obviously, classifying data is of utmost importance in determining the value of data and where it belongs. If you can invest in a program that will automatically move data that is not critical to secondary storage, you will experience the beauty of free primary storage space and reduced costs in relation to the media used. You will also easily be able to differentiate between unwanted files and those that are actually needed. In the end, this will grant more space to your primary storage drive. Now, who doesn't want that?
Enhancing the Backup Process Equates to Efficient Restores
Though the value of classifying data into appropriate categories and placing it into proper locations has already been defended and explained, there are other facts that make this task alluring. Did you know that by reserving the backup process for only the most critical data, you will experience more efficient restore processes? For example, in the event of an outage, you will get the most critical data much quicker. By classifying data into active and inactive categories, you will easily be able to access and recover the active data first.
Look for Ways to Keep the Whole Backup Sphere Running Well
When searching for a tool that will aid with the classification and organization of your data, be sure to invest in a solution that offers complete data management so that your data is categorized in such a way that it is highly efficient. Also, don't forget the very important factor of regulatory compliance. To make sure you are in line with compliance, find a tool that meets all the necessary requirements. Likewise, consider the value of optimizing your backups, of less time wasted, of maximizing your use of storage, and of quick accessibility to important data.  All of these factors will make your backup environment a place that is a joy to manage instead of a disaster and a headache!
As mentioned above, being able to enhance storage space and keep costs low is the goal of almost all administrators and clients alike. The good news is that there are options available for administrators who are interested in taking the next step in organizing data. It is important to find a solution that will optimize the backup and recovery processes while making the very best use of storage options. In the end, you will not regret dedicating the time and energy it takes in order to find the proper tools necessary to help you manage your backup environment and tackle the beast of data storage.
Photo credit scyther5 / Shutterstock
Jason Zhang is the product marketing person for Rocket Software's Backup, Storage, and Cloud solutions.