Not every iPhone 7 is created equal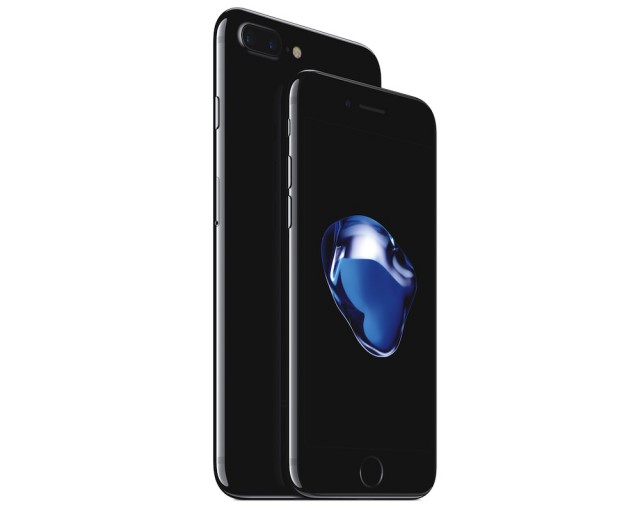 Depending on which iPhone 7 or iPhone 7 Plus version you buy, you may experience slower storage and cellular speeds compared to other models in the lineup -- and, at least when it comes to the wireless performance, there may be nothing that you can do about it.
A report on the storage performance of the base iPhone 7 Plus, which features 32GB of storage, reveals that it is a couple of times slower at the same task than a 128GB iPhone 7, in both synthetic and real-life benchmarks.
The iPhone 7 and iPhone 7 Plus share the same storage capacities across the board, so these results can be applied across both lineups, which feature 32GB, 128GB and 256GB versions.
GSMArena, which conducted the tests, reports that the iPhone 7 Plus with 32GB of storage is slower than the 128GB iPhone 7 in the Basemark OS II Memory (839 vs 1721), PassMark Disk Mark (43668 vs 69616), PassMark Storage Write (39.6MB/s vs 308MB/s) and PassMark Storage Read (691MB/s vs 926MB/s) benchmarks, as well as when copying a five-minute 4K video (52 seconds vs 17 seconds).
The 32GB iPhone 7 is more closer to the 64GB iPhone 6s Plus, which Apple unveiled last year, with the former coming ahead in PassMark Storage Read (691MB/s vs 628MB/s) and the video copy test (52 seconds vs a full minute) and the latter in the rest of the benchmarks.
If you think that you need the extra storage performance offered by the 128GBGB model (or the 256GB model, for that matter), you should opt for the pricier storage version. Otherwise, you can stick with the base iPhone 7 or iPhone 7 Plus, because it will likely be plenty fast for a casual user.
The reason why we are seeing a difference in performance between the base iPhone 7 or iPhone 7 Plus and the next model(s) in the lineup is due to the way the storage capacity is achieved. Basically, according to iMore, there are more chips on the "better" models, which work in parallel for transferring content. A single chip is just as fast on any model in this generation, but because there are more on the pricier models users simply experience faster speeds.
When it comes to cellular performance, things are a bit trickier, because the difference does not come from which storage option you come from but rather which region you buy your iPhone 7 or iPhone 7 Plus. What you need to know is that, according to Cellular Insights, which has tested both the US and European iPhone 7 and iPhone 7 Plus models, the best cellular performance is achieved by the US-sold flagships.
More specifically, the A1660 (iPhone 7) and A1661 (iPhone 7 Plus) models that Apple sells in US for Sprint and Verizon, which are powered by a Qualcomm modem, get better results than the SIM-free, unlocked A1778 (iPhone 7) and A1784 (iPhone 7 Plus) models, that have an Intel modem for cellular connectivity.
The difference in cellular performance is not apparent when signal strength (RSRP) is good, but when it starts to drop. Around -85dBm they perform roughly the same regardless of the band, but after that the Qualcomm-made MDM9645M is far superior to the Intel-developed XMM7360, with the throughput dropping by a tens of Mbps at some signal strengths (I notice the sharpest drop in performance between -105dBm and -115dBM).
In this case, I believe that the cellular performance matters more, but because you cannot choose the exact model that you buy from your mobile operator or retailer, you simply have to make do with what you can get. Unless you do not mind importing an iPhone 7 or iPhone 7 Plus from US, that is.