What you need to know about Internet of things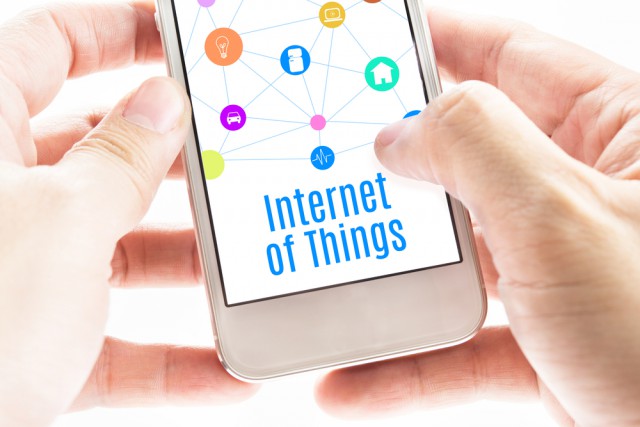 The Internet of things is predicted to revolutionize the way in which we live our lives, with many industry experts tipping it to have the biggest technological impact since cloud computing.
The reason behind such a bold claim is that IoT devices have the potential to be more pervasive than any other form of technology. By embedding Internet connectivity into everyday objects we can open every facet of our lives to technological innovation. In truth, it is impossible to say with certainty what the future impacts of this will be, and there are just as many Internet of things doomsayers as there are enthusiasts.
One thing that is certain is that the Internet of things is coming. The IDC predicts that the worldwide IoT market will be worth $1.7 trillion by 2020, so for many businesses it is not a case of being for or against the Internet of things in business, but how best to prepare for its new opportunities and challenges.
The Present State of IoT
For businesses to understand the Internet of things and where it is headed, it is first important to understand the current state of the market.
For all the talk of connected vehicles and Internet-enabled household appliances, the number of well-known IoT applications is relatively limited. This is perhaps to be expected for an industry that remains in its infancy, but that hasn't stopped a number of early adopters from releasing IoT devices.
Examples include an Internet-connected tennis racquet that allows players to carry out detailed analysis of their game, smart labelling on retail goods and LED lights that can be controlled remotely using a smartphone. The promise of IoT ubiquity stems from the fact that the technology has potential uses across a broad spectrum of industries, including manufacturing, healthcare, retail, marketing, transport and many others.
The Smart Home
However, perhaps the most well-known example of the Internet of things is the Google-owned Nest thermostat. Originally starting life as a means of controlling your home temperature remotely, Nest has now developed into a something with much broader scope and ambition. Following its $3.2 billion purchase by Google, Nest is now viewed as a means for the search engine firm to dominate the smart home market.
The Internet of things has many home applications, ranging from connected appliances to security and everything else in between. However, the race is on for companies to gain an early foothold in this market. A central hub, from which other home IoT devices can be controlled and maintained, is deemed essential. For Google, Nest Labs is a vital part of this IoT hub. Nest has already expanded its developer platform and opened an online shop -- emphasizing that it has moved away from being just a smart thermostat.
However, other industry heavyweights are also looking to stamp their mark on the home IoT industry. Apple is developing its own IoT system called HomeKit, Samsung has launched SmartThings and Microsoft has created a bespoke version of its operating system named Windows 10 IoT Core.
The reason why businesses are so keen to get their foot in the door early is that the Internet of things could lead to a hugely fragmented technological ecosystem. By creating the IoT platform or hub necessary for all these devices to interact with one another, companies can help prevent this fragmentation. More than that, however, they can help shape the future of the Internet of things and secure a dominant position within the market.
Future Impacts
One of the major impacts that the Internet of Things will have on businesses is the ability to make better informed decisions. With more connected devices in the home and workplace, more data than ever before can be collected, stored and analyzed.
In turn, this means that organizations can generate better insights about their employees, customers, equipment, clients and competitors, meaning a more efficient use of their resources. Marketers will be able to create more targeted content, manufacturers will learn about potential faults in advance and healthcare professionals will get a clearer understanding of patient health.
The biggest impact that the Internet of things is likely to have, when implemented correctly, is efficiency. Rather than having to make decisions based on trial and error or having to conduct research, all the information you need should be readily available, sourced from the connected devices all around us.
Challenges
However, as with any new technology, the Internet of things also promises to create some new challenges for many businesses.
Network infrastructure: With so many more devices online, companies will need to ensure that their network infrastructure is robust enough to handle these connections and the huge flow of accompanying data. The Internet of things will place great strain on existing networks, but it is not only private businesses that need to be prepared. National governments must also invest in their online infrastructure, including mobile data, in order to play a starring role in the IoT revolution.
Privacy: If businesses are keen to avoid another privacy scandal, then they should be upfront and transparent about what data their IoT devices are collecting. There has already been some controversy about surveillance and unauthorized data collection by IoT devices and there will surely be more stories to come as the industry develops. Consumers are often willing to share information if there is clear and expressed need by a business, but withholding information can lead to serious reputational damage.
Security: As well as privacy concerns, businesses will need to consider the security implications of the Internet of things. Additional network access points will have to be safeguarded, along with any collected data, particularly if it is of a sensitive nature. There is the potential for huge disruption to occur if hackers are able to infiltrate IoT networks. Cyberattacks are already hugely damaging, but if a connected car or IoT health product was targeted the ramifications cold be even worse.
Overall, however, businesses should not be put off by the challenges of IoT adoption. The Internet of things will surely play an increasingly prominent business role in the years to come and the organizations that manage and adapt to this disruptive technology are likely to thrive while others fall by the wayside.
Published under license from ITProPortal.com, a Future plc Publication. All rights reserved.
Photo Credit: weedezign/Shutterstock