Microsoft's new Surface Studio is an impressive but pricey all-in-one PC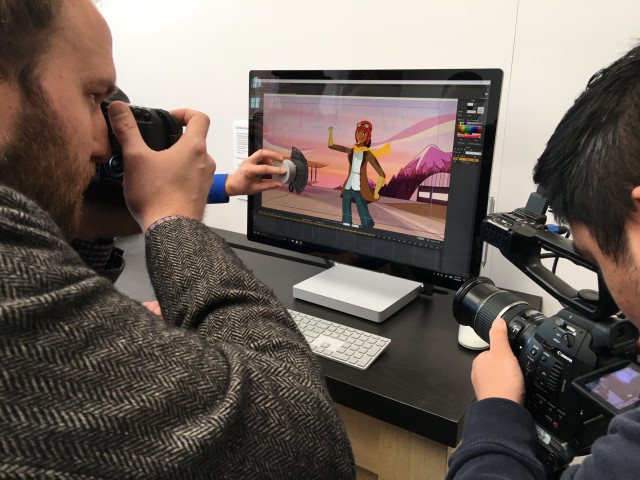 At its Surface event, Microsoft today introduced not only an updated Surface Book but also an all-new all in one PC called Surface Studio. With a 28-inch screen, impressive specs and clever design, it is probably the closest and most appealing rival to Apple's mighty 27-inch iMac with Retina 5K display.
The Surface Studio is aimed at prosumers, featuring a hinged stand that enables users to adjust the angle of the display -- which can be used upright, tilted back or almost flat on the desk. That is, without a doubt, one of the most impressive things about it. And, of course, it is a touchscreen. The name of the hinge is pretty cool, as Microsoft refers to it as the Zero Gravity Hinge.
Creative professionals are going to love those two features -- and they will probably like what Microsoft has in store for the next Windows 10 update too -- it is fittingly titled Creator's Update. But they will not be the only ones who will appreciate what Surface Studio has to offer, given that the device has lots of potential both at home and at the office -- on a desk, of course.
Surface Studio is designed to satisfy the requirements of power-hungry applications, being offered in three powerful configurations. The base model, which costs $2,999, packs a quad-core Intel Core i5 processor, 1TB of "rapid hybrid drive" storage, 8GB of RAM and Nvidia GeForce GTX 956M graphics with 2GB of RAM.
The middle of the road option involves a quad-core Intel Core i7 processor and 16GB of RAM, but the same amount and type of storage and graphics card. It costs $500 more, coming in at $3,499. Last but not least we have the $4,199 flagship, which takes things to the next level: quad-core Intel Core i7 processor, 2TB of storage (same type as before), 32GB of RAM and GeForce GTX 980M graphics with 4GB of RAM.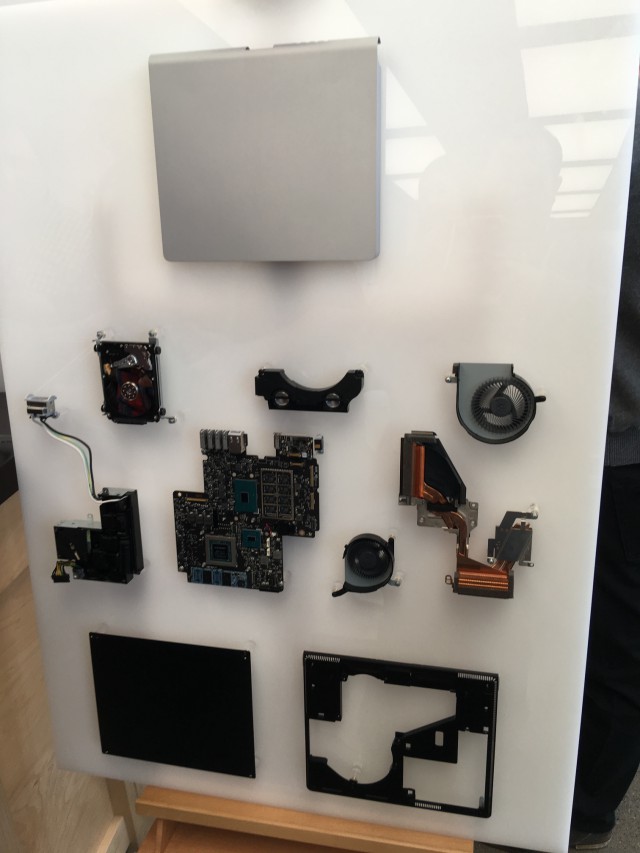 No matter which option you are looking at, you have a 28-inch PixelSense touchscreen display with a resolution of 4,500 by 3,000 (that's 192DPI, in case you are wondering about density), Adobe sRGB, DCI-P3 and Vivid color profiles, individual color calibration for the best color accuracy out of the factory, and 3:2 aspect ratio.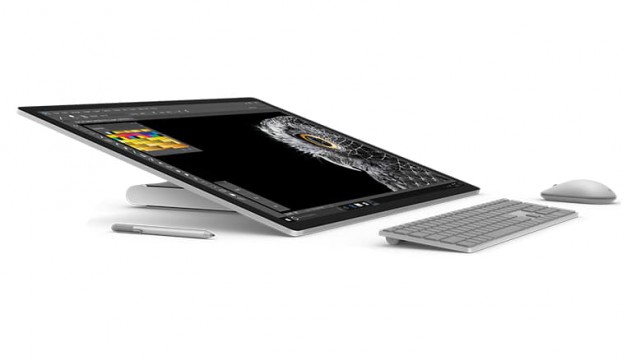 What else should you know? Well, it has a Surface Pen, Windows Hello-enabled 5MP camera with 1080p video support, four USB 3.0 ports, SD card reader, Wi-Fi 802.11ac, Xbox Wireless, and stereo speakers. Being an all in one PC, it also comes with a Surface Keyboard and Surface Mouse.
It comes in at 25.09 x 17.27 x 0.44 in (637.35 x 438.90 x 11.4 mm), while the base measures 9.84 x 8.66 x 1.26 in (250.00 x 220.00 x 32.20 mm). Weight is 21.07 lbs (9.56kg) -- for the whole package that is.
Microsoft will ship the Surface Book -- with Windows 10 Pro and support for Surface Dial -- on December 15. That's nearly two months of waiting, but the good news is that you can pre-order one now from the company's online store.
Photo Credit: Brian Fagioli