New software suite helps business decision making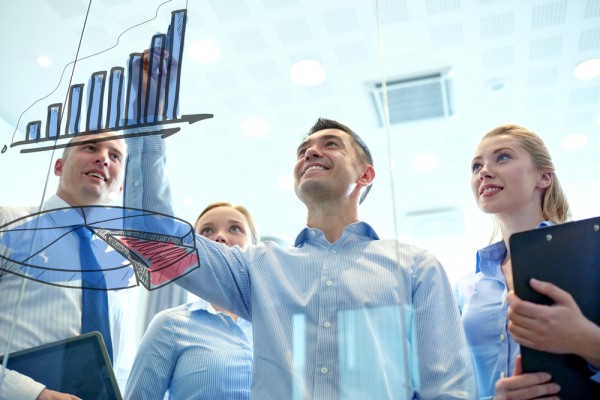 Businesses increasingly rely on analytics tools to make sense of their data. But often these can be complex and require several different programs to deliver results.
Analytics software company TARGIT is launching its new Decision Suite 2017 which offers a universal analytics solution with an enterprise-grade in-memory database and back-end tool set.
It allows TARGIT to be used as a complete end-to-end solution giving independence from back-end vendors. Users gain speed, power, and real-time analytics capabilities even with large amounts of data. TARGIT InMemory supports solutions on any platform, regardless of the IT infrastructure already in place.
A new Data Discovery module makes it easy to integrate data from multiple sources and improved visualization capabilities allow the creation of charts, graphs and dashboards. Upgraded clients for Android and iOS deliver consistency across all platforms. There's also an embedded self-service portal giving users instant access to the latest resources, tutorials, and eLearning.
"Each feature upgrade within TARGIT Decision Suite 2017 was designed around our mature business framework to help ensure a successful BI implementation that goes far beyond data, but is also a change of company culture," says TARGIT CTO Ulrik Pedersen. "Decision Suite 2017 brings to market a complete, end-to-end, bimodal, fully integrated platform. Each of the major themes of this 2017 release focus on robust self-service tools, our proprietary in-memory technology that powers instant access to hundreds of data sources, and visualization feature updates that make it easier than ever to put data in the hands of decision-makers throughout the entire organization. TARGIT Decision Suite 2017 is about more than data; it's about empowering entire companies to make better decisions faster".
More information on Decision Suite 2017 is available on the TARGIT website.
Image Credit: Syda Productions / Shutterstock