Today's ghostly Google doodle is a Harry Potter-inspired Halloween game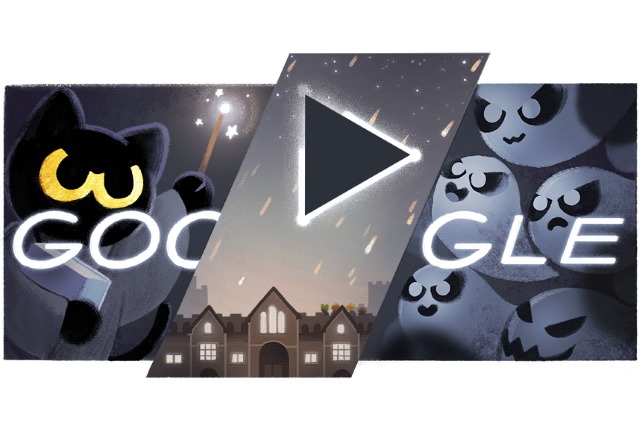 It's that time of year again when the pumpkins are glowing, the kids are out trick or treating, and things start to go bump in the night. To celebrate Halloween 2016, Google has launched a new game as today's doodle.
You're invited to go ghostbusting. You must help your feline companion to defeat ghouls and ghost with a little spellcasting -- with a doodly twist, of course.
Things will be easier if you have a touch screen device, but you can also use your mouse. As ghosts appear on screen, you need to draw the symbol (or symbols) that appear above their heads to defeat them.
As Momo (first year feline at Magic Cat Academy, and companion to Google Doodler, Juliana Chen, no less) warns:
With a swipe of your paw (or should I say wave of your wand), you can help turn these Halloween tricks into a real treat. But be warned, your spell casting must be quick and precise. To send these ghouls into a tailspin, you must draw the symbols that appear above the ghosts' heads on your screen. Wow! Meow!
So what are you waiting for? Grab your wand and start playing the Halloween 2016 game!