Admiral Insurance to use algorithms to set insurance prices based on customers' Facebook posts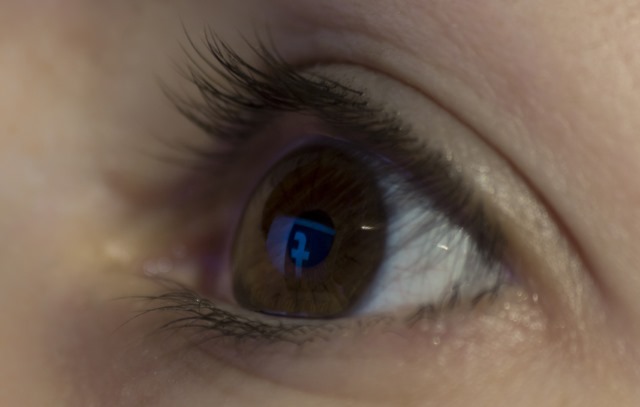 Facebook, it is said -- much like Big Brother -- is watching you. Privacy groups have long warned about the potential for information shared on the social network to be misused, and now an insurance company is planning to make use of the status updates customers post to determine the type of drivers they are.
The controversial move finds Admiral Insurance using an algorithm to analyze the posts of new drivers in a bid to determine the type of people they are. By linking 'likes', writing style and other factors, Admiral believes the system -- called firstcarquote -- can be used to accurately assess how safe a driver someone is.
Car insurance is famously expensive for new drivers, and Admiral says the system has been designed to help reduce these costs. But those concerned about privacy will be extremely unhappy about what could set a precedent that other companies may follow.
The company says that it places an emphasis on "recent information" users post, but concedes that "older posts can  sometimes help our algorithm to understand you better and ensure you receive the best discount possible". In order to qualify for as large a discount as possible, users will have to give up a good deal of privacy. While Admiral says that it will only take into account posts written by customers themselves (so being tagged by a friend in relation to something 'controversial' will not count as a negative point), the company points out that the more data it has access to, the better its assessments will be.
Writing about the new system, Admiral says:
We already know that social media posts can tell us whether a person is a good or a bad credit risk and this is true for cars too.

It's scientifically proven that some personalities are more likely to have an accident than others. But standard insurance questions don't tend to measure personality.

At firstcarquote, we look at a driver's personality by analyzing some of their Facebook data and if we see indicators that you will be a careful driver, we will give you a discount of between 5 and 15 percent off the price you would get on admiral.com. You can get an even bigger discount if you have LittleBox -- Admiral's black box insurance -- fitted in your car.
While many will be disturbed by what Admiral is doing, the company believes it is an innovative product that young drivers will like. Dan Mines from Admiral says:
It is incredibly transparent. If you don't want to use it in a quote then you don't have to. We are doing our best to build a product that allows young people to identify themselves as safe drivers.

This is very much a test product for us. This is innovative, it is the first time anyone has done this. It is a test, this is early days. The data will only ever provide a discount. We will work through that and learn more.

I think the future is unknown. We don't know if people are prepared to share their data. If we find people aren't sharing their data, then we won't ever get to consider [expanding the program].
UPDATE
Open Rights Group reports that Facebook has blocked Admiral Insurance's app because of a violation of Platform Policy. Admiral still lists the firstcarquote service on its website, so it would appear the company is working to get things up and running again. We've contacted Facebook and Admiral for more information, and will update this story when we hear back.
UPDATE 2
A Facebook spokesperson said:
Protecting the privacy of the people on Facebook is of utmost importance to us. We have clear guidelines that prevent information being obtained from Facebook from being used to make decisions about eligibility.

We have made sure anyone using this app is protected by our guidelines and that no Facebook user data is used to assess their eligibility. Facebook accounts will only be used for login and verification purposes.

Our understanding is that Admiral will then ask users who sign up to answer questions which will be used to assess their eligibility.
Photo credit: Rvan Alex / Shutterstock