Google: HTTPS usage is rising among Chrome users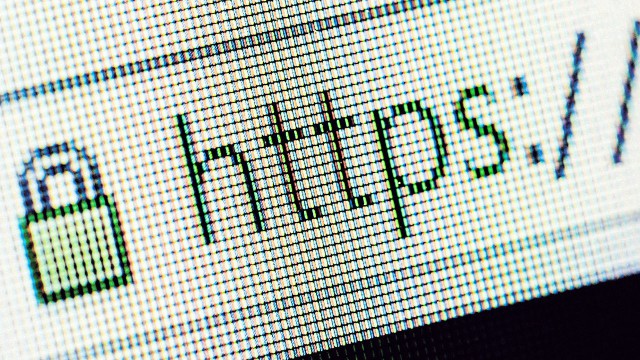 Google is actively pushing websites to embrace HTTPS, going as far as to warn Chrome users when they visit a page that can transmit sensitive data over the unsecured HTTP protocol. The search giant hopes that this will speed up HTTPS adoption, and to help us keep track of how things evolve it has updated its Transparency Report to reveal how HTTPS usage is increasing among Chrome users.
Google says that the majority of pages that Chrome users access on desktops are now loaded via HTTPS, and two thirds of their time is spent on pages loading the secure communications protocol. The platform with the highest rate is Chrome OS, which is approaching the 75 percent mark.
Chrome OS users have seen a couple of major spikes in HTTPS usage over time, but things look steadier on Macs (which comes in second place) and Linux machines (which follow in third place). Windows is on fourth place when it comes to the number of HTTPS pages accessed by Chrome users on the platform.
The differences here do not suggest that one platform is superior to another, but rather that Chrome OS, Mac, Linux and Windows users could have different browsing habits.
HTTPS usage is lower on mobile devices, with Android coming in well below the 50 percent mark. For comparison, Windows is just above it. However, Google notes that things are improving across both mobile and desktop platforms.
"As the remainder of the web transitions to HTTPS, we'll continue working to ensure that migrating to HTTPS is a no-brainer, providing business benefit beyond increased security. HTTPS currently enables the best performance the web offers and powerful features that benefit site conversions, including both new features such as service workers for offline support and web push notifications, and existing features such as credit card autofill and the HTML5 geolocation API that are too powerful to be used over non-secure HTTP", say Google Chrome Security Team members Adrienne Porter Felt and Emily Schechter.
"As with all major site migrations, there are certain steps webmasters should take to ensure that search ranking transitions are smooth when moving to HTTPS. To help with this, we've posted two FAQs to help sites transition correctly, and will continue to improve our web fundamentals guidance", add Felt and Schechter.
To read the Transparency Report on HTTPS usage, hit this link.
Image Credit: seanbear/Shutterstock