LG V20 Android 7.0 Nougat smartphone [Review]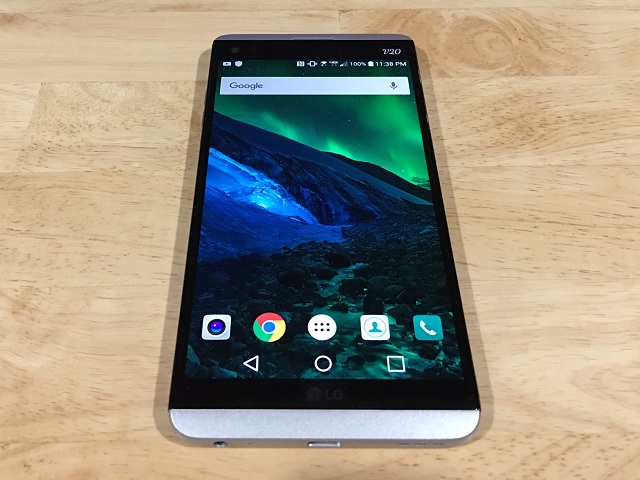 Android is in a weird place. The latest version, 7.0 Nougat, is on very few devices, which highlights the operating system's biggest issue -- fragmentation. True, most apps will work fine on slightly older versions of the OS, but the true problem is security -- not compatibility. Once a manufacturer stops supporting a smartphone or tablet, the user is at risk of future vulnerabilities.
With OS upgrade concerns in mind, I decided to test Android Nougat on a new Verizon smartphone -- the highly anticipated LG V20. This is the followup to the sleeper-hit V10. The new device retains the famed "second screen", but improves upon its predecessor in every way. Is it worth your money, however?
Specs
5.7-inch Quad HD IPS Display (2560 x 1440) with 513 ppi
Processor: Qualcomm Snapdragon 820 with X12 LTE and 2.15 GHz Quad-Core Custom 64-bit Qualcomm Kryo
Storage 64GB (Expandable with micro SD)
RAM: 4GB RAM
Rear Camera: Dual 16 MP (29mm, f/1.8) + 8 MP (12mm, f/2.4), laser autofocus, OIS, LED flash
Front Camera: 5 MP
Battery: 3,200mAh
Unboxing
Impressions
Opening the box, I was quite impressed with the packaging. Any company can throw a phone into a box and ship it out, but LG opted to present the consumer with a welcoming experience from the start. This shows that the company cares about the V20, and I appreciate that.
Taking the phone out of the box, it immediately felt great in my hands, however, the engineering is not perfect. I could feel the seams with my fingers, lending to a less-than-premium experience. What do I mean by this? Where the glass meets the rest of the body, there is sort of a "rough" feeling. If you put a case on it, however, it is a moot point.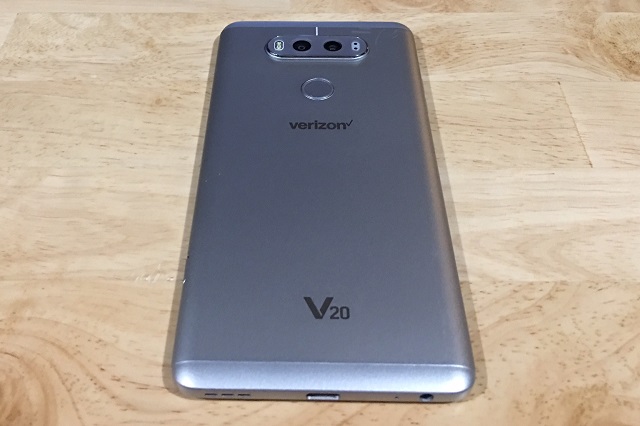 Once powered on, I entered my Google credentials and was off to the races. Unfortunately, once I was in Android, I was a bit dismayed. Rather than an app drawer, LG opted for an iOS-like environment where all apps are on the home screen. I like it on my iPhone, but not on Android. Luckily, installing an alternative launcher, such as Nova, had me back in a familiar place. Phew. You can also use an alternative version of the LG launcher that offers a drawer.
The question, of course, is how does it perform? Quite well, actually. The tried-and-true Qualcomm Snapdragon 820 is as fast as you'd expect, and there is no lag when swiping through screens, playing games, or launching apps. The 4GB of RAM helps keep everything buttery smooth.
As with most modern smartphones, the LG V20 has a fingerprint reader for locking and unlocking the device -- a must-have in 2016. While the sensor works well, it is unfortunately on the rear of the device. This means, if the phone is on a table, you must pick it up to unlock it with your fingerprint. Sometimes you want to check your phone covertly -- sorry, not here. That stinks, but it is how many manufacturers are designing their Android phones, sadly.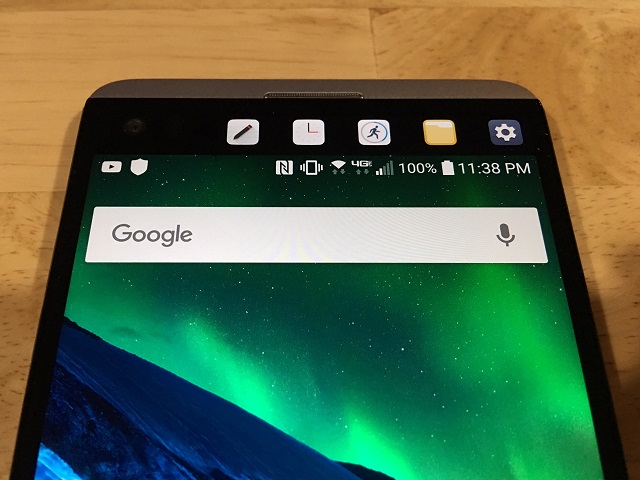 The star of the show, of course, is the second screen. Like the V10, this smartphone has a small display on the top right of the phone. This can be customized with icons and settings, allowing the user to quickly access frequently used things. It is the same concept as last years' model, which is a good thing. When the main screen is powered off, the small screen will still display the time, notifications, and such. It is very cool.
Photography with smartphones is huge nowadays, and the rear camera on the V20 is rather good. The laser focus and LED flash definitely help. There are two lenses, with one of them being wide-angle. By switching to the wide lens, you can -- you guessed it -- capture a wider area. The wide results don't 'wow' me, though. If you prefer manual controls, you can really fine-tune the settings for better performance.
This slideshow requires JavaScript.
Images taken by the V20 are more than passable -- quite good, even -- although not as good as class-leaders Galaxy S7 and iPhone. Photos are pretty darn good in low-light, however. You can see some example photos above -- all taken in auto-mode. There are two photos taken from the same spot that are labeled "Normal" and "Wide" so you can see the difference.
When recording video, the visuals are brilliant, but it is the audio quality that blows me away -- vloggers will love it. You can see, and hear, a sample video below. Be sure to set the settings to 1080p60. The camera can also do 4K video, but not at 60fps.
Watching videos and viewing images is quite remarkable. The display is gorgeous, making my iPhone 6s Plus' screen look terrible by comparison. Something as simple as watching a high-quality YouTube video is an absolute treat on the V20.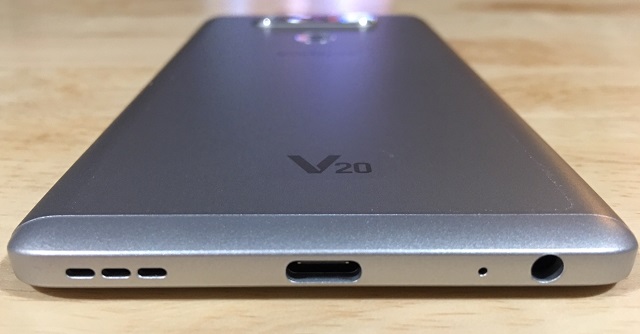 The biggest disappointment, is the integrated speaker. Yeah, it can get fairly loud, but the quality is just average -- it was not long before I yearned for my trusty Bluetooth speaker. Still, I have heard worse.
Battery life is exceptional, and I can definitely make it through an entire work day without charging. When you do need to charge, however, it leverages the popular USB Type-C port. Unfortunately, wireless charging is not an option -- a huge bummer, but not a deal-breaker. Hey, at least the 3,200 mAh battery is removable, right?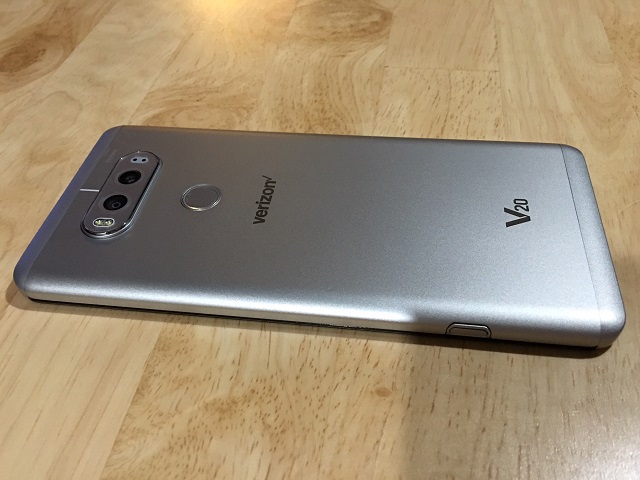 Overall, I really like the V20, but there is one big problem -- Android. Yes, it ships with the very fresh Nougat 7.0, but there is no telling if it will ever get major OS upgrades in the future. If OS upgrades are important to you, the Pixel and Pixel XL are the only Android handsets worth targeting.
If you are open to slower updates, and potentially non-existent upgrades, the LG V20 is a wonderful flagship with a unique second screen and wide-screen lens. The LG V20 is highly recommended, especially to vloggers.