Apple makes 2016 MacBook Pro harder to repair and upgrade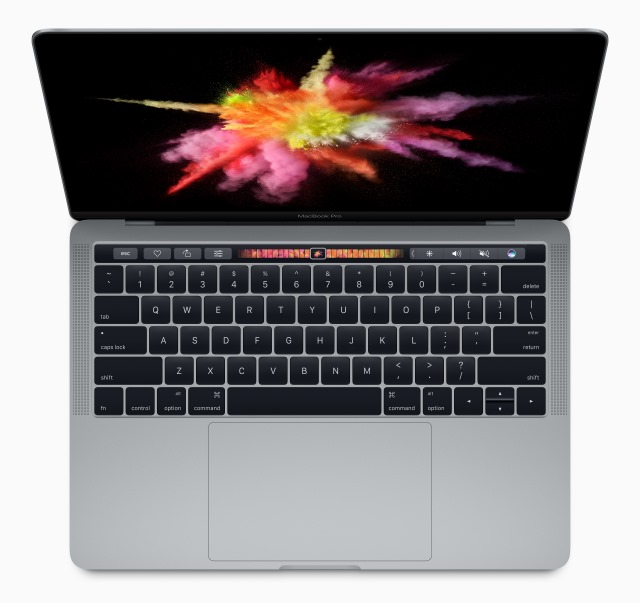 Apple is obsessed with making its products smaller and lighter -- and this shows with the latest-generation MacBook Pro. Both the 13-inch and 15-inch models are more portable than their predecessors, making the prosumer line a much better choice for road warriors. But, knowing that Apple does not always give without taking away, what is the catch?
Well, in the quest to improve the new MacBook Pro line, Apple has made them harder to repair and upgrade. The company is not renowned for making laptops that are easy to service, but with the 2016 MacBook Pro line it is taking things to the next level.
According to iFixit, which has taken apart both the standard (referred to as the "Escape Edition") and Touch Bar-enabled 13.3-inch MacBook Pro models, you cannot change the SSD anymore or replace certain components without breaking them first.
The SSD is now part of the logic board, which no doubts aids in making the 2016 MacBook Pros thinner and lighter. This means that if you believe that you will need more storage down the road it is probably best to shell out for a storage upgrade before pulling the trigger on one.
It also means that if it fails, for whatever reason, you will have to replace the whole logic board, which, as MacBook users know, is not cheap. You can be looking at an eye-watering bill, unless your situation is covered by the warranty or accidental damage insurance.
I do not think many MacBook owners have gone through the hassle of upgrading the SSD, so this is unlikely to affect the vast majority of prospective buyers. But, what is more problematic is the repairability aspect, which is worse on the Touch Bar models than on the "Escape Edition".
"Our efforts to separate the OLED panel from the upper case resulted in the digitizer separating from the display. You live and you learn", says iFixit. "Adding insult to injury, the Touch Bar flex cable is routed underneath the upper case, making removal just a tad bit more annoying than we expected".
The iFixit report also notes that "the Touch ID sensor doubles as the power switch, and is paired with the T1 chip on the logic board. Fixing a broken power switch may require help from Apple, or a new logic board". This shouldn't probably surprise us, because Apple does not like it when you mess with Touch ID. And, for good reasons.
Both the standard and Touch Bar 2016 MacBook Pros have in common a "very solidly, glued into the case" battery assembly, which makes it much harder to replace the battery. These things start to lose capacity after a while, and it looks like a fix may involve a trip to a repair shop.
Unsurprisingly, Apple's design has led the iFixit team to give its 2016 MacBook Pro laptops a one out of 10 repairability score. That is the lowest that a device can get. Does this matter? Probably not.
Consumers and prosumers who are eyeing a 2016 MacBook Pro likely have a different set of priorities in mind than repairability and upgradeability. Despite my criticisms, Apple will manage to sell a ton of these, because, quite frankly, the latest-generation MacBook Pro line is very appealing in that segment and very hard to beat if you are already living an Apple lifestyle.