Firefox Focus for iOS promises to tighten privacy while browsing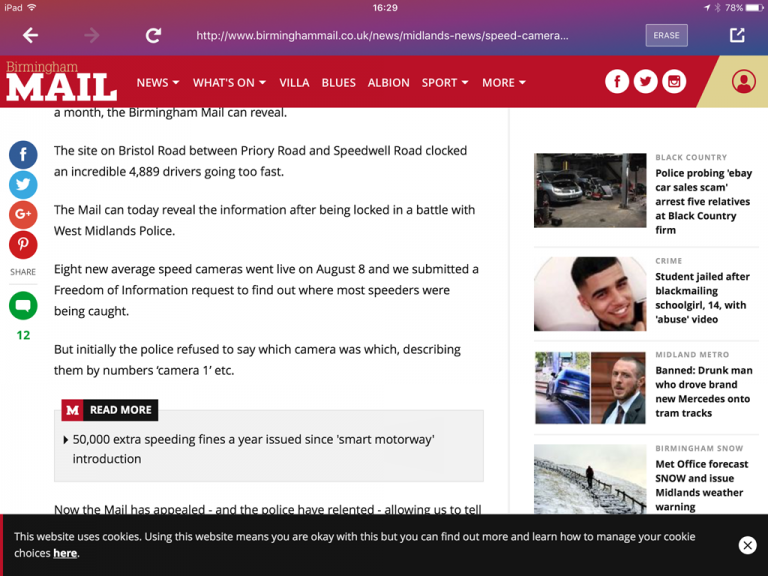 Mozilla has unveiled Firefox Focus 2.0, a brand new privacy conscious web browser for iPad, iPhone and iPod touch. Despite the version number, this is the first public release of the app.
The app aims to counteract two increasingly prevalent trends in web browsing: one, a lack of privacy, as users find their web activities tracking across multiple devices, and two, an increasingly cluttered web space where adverts jostle for attention and overwhelm basic content.
These days, most web browsers now offer various privacy tools built in -- even Firefox for iOS has the ability to open private windows where nothing is tracked, for example. But Firefox Focus is purely concerned with privacy, and can also be used as a privacy controls add-on for Safari.
The app takes minimalism to a new level. Fire it up and you're presented with a single search/URL bar, plus Settings button (see below). Searches are done using Google and there's no multi-tab support.
You have a single screen, with the barest minimum of controls (including an option to open the page in Safari or Firefox for iOS).
Firefox Focus protects privacy using two different methods. The first is automatic -- it'll block any online trackers as you browse. The second allows you to manually remove all traces of your browsing session, from cookies and passwords to browser and search history, with a single tap of the prominently displayed 'ERASE' button.
The app claims that "web pages may load faster by removing trackers" -- even if they don't load quicker, we noticed some ad-heavy sites were at least more responsive.
Choose Settings and you can fine-tune what's blocked -- ad, analytics and social trackers are blocked by default, other content trackers aren't -- you can flick this switch for maximum privacy, but be warned: some content like video may break.
You can also try and boost performance by blocking web fonts, disallow anonymous data being sent to Mozilla plus add Safari integration, which enables you to integrate Firefox Focus's tracker and web font blocking tools into Safari itself. And that may be its ultimate saving grace -- the ability to add additional privacy controls to your default browser.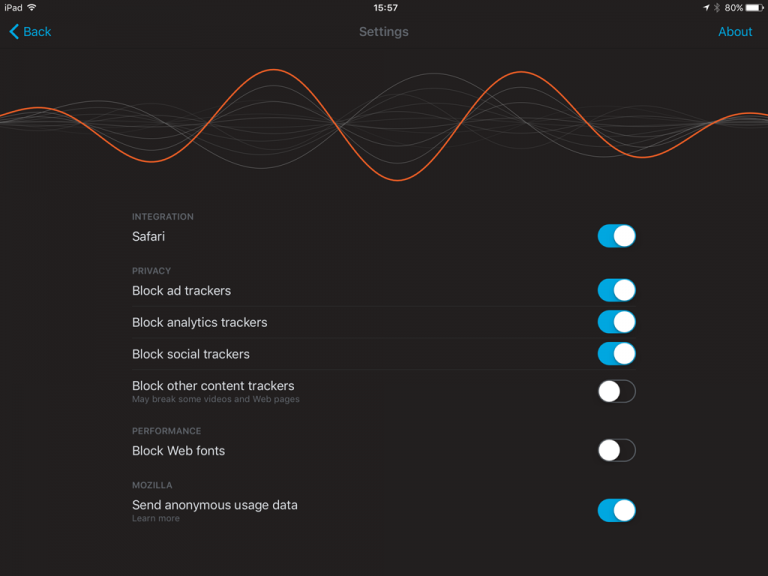 Firefox Focus 2.0 is available now as a free download for iPad, iPhone and iPod touch running iOS 9.0 or later.