iOS apps three times more likely to crash than Android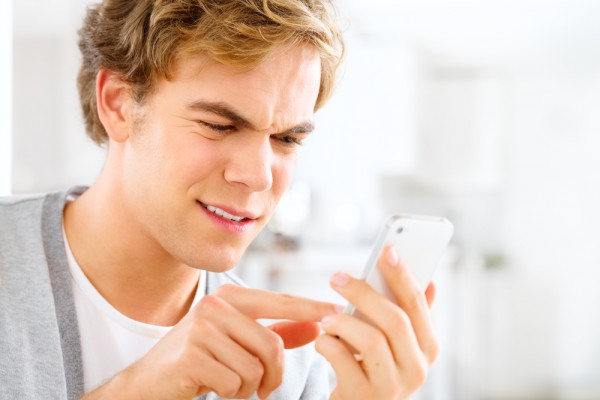 With iOS and Android waged in a long term battle for smartphone market share every quarter, device performance can often play a role in shaping the final results.
According to a report released today by Blancco Technology Group, Apple is losing the app performance battle to Android with its iPhones and iPads failing at a rate of 62 percent worldwide, compared to the 47 percent failure rate of Android devices.
Pokémon GO has highlighted problems, with users spending a lot of time on the game. The app ranked as one of the most unstable iOS apps with five percent experiencing crashes.
"Our data suggests that the problems resulting from playing Pokémon GO were not only limited to iOS users," says Richard Stiennon, chief strategy officer of Blancco Technology Group. "Battery charging ranked in the list of the top five performance issues plaguing Android devices in Q3 2016. Since users must keep both their device screen and GPS on in order to play the virtual reality game, both of these functions are known to drain the device's battery charge".
Newer iPhone and iPad models have struggled with higher failure rates, including iPhone 6 (accounting for 13 percent of iOS device failures), iPhone 6S (nine percent), iPhone 5S (nine percent) and iPad Air 2 (two percent). Apps crashed on 65 percent of iOS devices, which is nearly triple the rate of crashing apps on Android devices (25 percent).
Android doesn't come out entirely smelling of roses though, the Google Play Services app crashed frequently (10 percent) on Android devices. LeEco's Le 2 had the highest failure rate (13 percent) among the failing Android devices, followed by Xiaomi's Redmi 3S (nine percent), Xiaomi's Redmi Note 3 (nine percent), Samsung's Galaxy S7 Edge (five percent) and Lenovo's Vibe K5 Note (four percent). Android users worldwide experienced repeated difficulties with their devices' battery charging (seven percent) and screens (six percent).
You can find out more in the Q3 2016 State of Mobile Device Performance and Health report which is available to download from the Blancco website.
Image Credit: Bevan Goldswain / Shutterstock