What you need to know about GDPR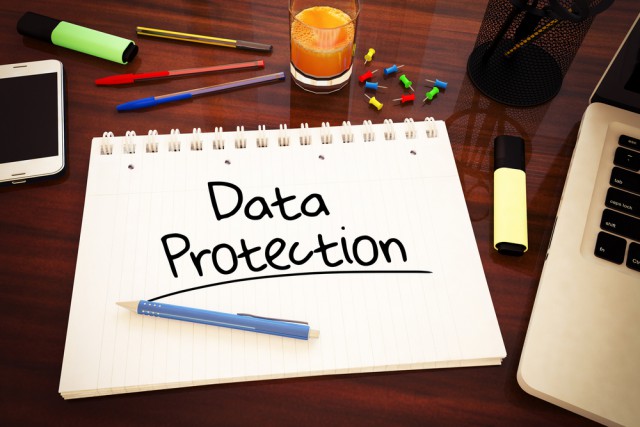 The concept of data protection has been around for many years, since the UK first implemented a Data Protection Act in 1984. The general data protection regulation is a piece of legislation drawn up by the European Commission to unify data protection within the EU and to govern the export of personal data beyond the EU's boundaries.
GDPR is due to come into force across the EU in May 2018 following a two year transition period. Being a regulation rather than a directive, it doesn't require enabling laws to be passed by member states.
Why Data Protection Matters
Businesses and public sector organizations are collecting more data about us than ever before. Our shopping and surfing habits are constantly analyzed in order to target us with appropriate advertising and offers. As the Internet of Things expands the amount of information collected will continue to grow.
With all this information about us being held on computer systems there are, naturally, concerns about how it's used and how safely it is stored. Since much of the information is collected by multi-national enterprises there are worries about where it might end up too.
What Will GDPR Do?
Because data protection concerns stretch across national boundaries, the introduction of GDPR seeks not just to regulate data within the EU. It seeks to extend EU data protection law to any organization holding information on EU citizens, even if that organization is based outside the EU.
It sets out a number of principles which are broadly similar to those already enshrined in the UK's Data Protection Act. These are aimed at ensuring that data is gathered for legitimate purposes, that only data needed for those purposes is held, that the data is fairly and lawfully processed, and that it isn't held for longer than necessary.
In order to make it easier for overseas companies to comply with the principles, GDPR will also harmonize data protection requirements across the European Union. Penalties of up to four per cent of global turnover can be levied on businesses that fail to comply. Each EU member state will have to set up an Independent Supervisory Authority to investigate complaints and determine penalties. These will be overseen by a European Data Protection Board (EDPB).
Businesses will need to be able to demonstrate that they comply with the principles. To do this they'll need to have documentation in place that shows how they're processing data, they may also need to appoint a data protection officer.
GDPR gives individuals a number of rights too. These include rights of access to and rectification of data, a right to restrict processing and a right to data portability. It also imposes a "right to erasure" which allows for data subjects to request that data relating to them is erased on various grounds including withdrawal of consent and unlawful processing.
What It Means for Businesses
Under GDPR organizations will need to set a retention period for stored data and supply contact details for a data protection officer and data controller as appropriate. If these posts don't already exist within the organization then it may be necessary to create them, though they needn't be full time roles, they could be carried out as part of another job such as database administrator or IT security. In some circumstances, public authorities and organizations carrying out large scale monitoring of individuals, you must have a data protection officer to comply with GDPR.
GDPR also requires that privacy settings be set a high level by default and that data protection be built in to new business processes -- so called "privacy by design" the Information Commissioner's Office has guidance for this.
One of the most important implications for business is that consent needs to be obtained for collecting data and the purposed for which it's used. Individuals have the right to withdraw their consent and data controllers need to be able to prove it's been given. This will probably mean requiring users to complete a check box when installing software or signing up for a website.
When any new technology is introduced businesses will need to carry out a data protection impact assessment (DPIA). This should set out a description of the processing, an assessment of risk and set out the measures in place to mitigate this.
Similarly businesses need to be geared up to cope with the right to erasure. There are some circumstances in which businesses can refuse to comply with this, such as where data is held to meet a legal obligation. There are extra requirements if holding and processing data relating to children. These surround consent and whether it's required from a parent or guardian for example.
Companies with fewer that 250 employees are required to maintain records of activities related to higher risk processing. This will include processing personal data that could result in a risk to the rights and freedoms of an individual, CCTV footage of public areas for example, or processing special categories of data, such as those relating to criminal convictions and offenses.
What Next?
If businesses are already complying with domestic data protection legislation, then it's unlikely that the introduction of GDPR is going have a major impact on them. You do need to be aware of it though and it may be seen as a good opportunity to review not only procedures but also what data is being held, how it's used and whether it's really needed.
Whilst June 2016's Brexit vote will undoubtedly have some impact on how all this works in the UK, the fact that GDPR applies to all companies holding data on EU citizens means that many UK businesses that trade with Europe will still need to comply with its rules even after we leave the EU. You can't afford to ignore it.
More information and a series of downloadable data sheets can be found on the European Commission website. An overview for UK users can be found on the Information Commissioner's Office site.
Published under license from ITProPortal.com, a Future plc Publication. All rights reserved.
Photo Credit: Mathias Rosenthal/Shutterstock