Google has tips and new features to help you beat the crowds in the Black Friday sales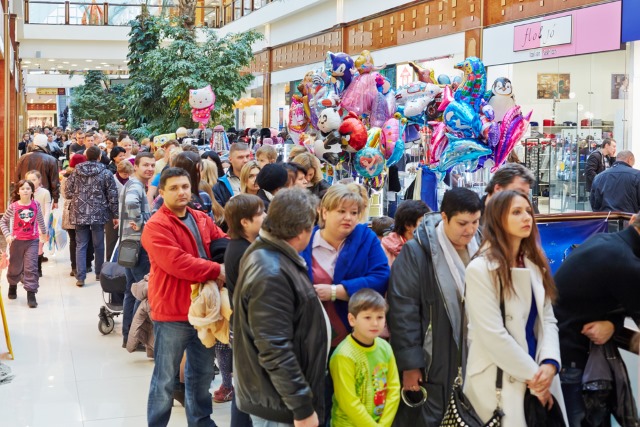 Black Friday can be a great way to bag yourself a bargain, but it can also be a nightmare in terms of stress. If you're looking to save a few bucks in the run-up to Christmas but want to avoid the Black Friday crowds, Google could just be able to help.
Google Search and Google Maps now not only show you the times of day that a particular store, bar or other location tends to be busy, there's now also real-time updates about just how busy places are. Armed with this information you can time your shopping trips more effectively. But Google has more to offer to ease the pain of Black Friday shopping trips.
The latest update not only helps you to avoid a massive queue at any given moment, but Google also helps you out by letting you know how long people tend to spend in a particular store. If you're pressed for time, or need to prioritize one shop over another, this could help you to decide where to go next.
Google is also changing the way it displays opening hours so this information is more useful:
Stores, businesses and restaurants can sometimes have multiple hours for different departments and special services. Now on Google, you have access to these various hours, so you'll know what time to pop by the pharmacy at your local drugstore or supermarket, when food delivery begins at a nearby restaurant (for those not looking to cook!), and what the service hours are at the auto dealership to get your brakes checked before hitting the road to see family.
Image credit: Pavel L Photo and Video / Shutterstock