WD introduces a range of affordable storage devices designed for Raspberry Pi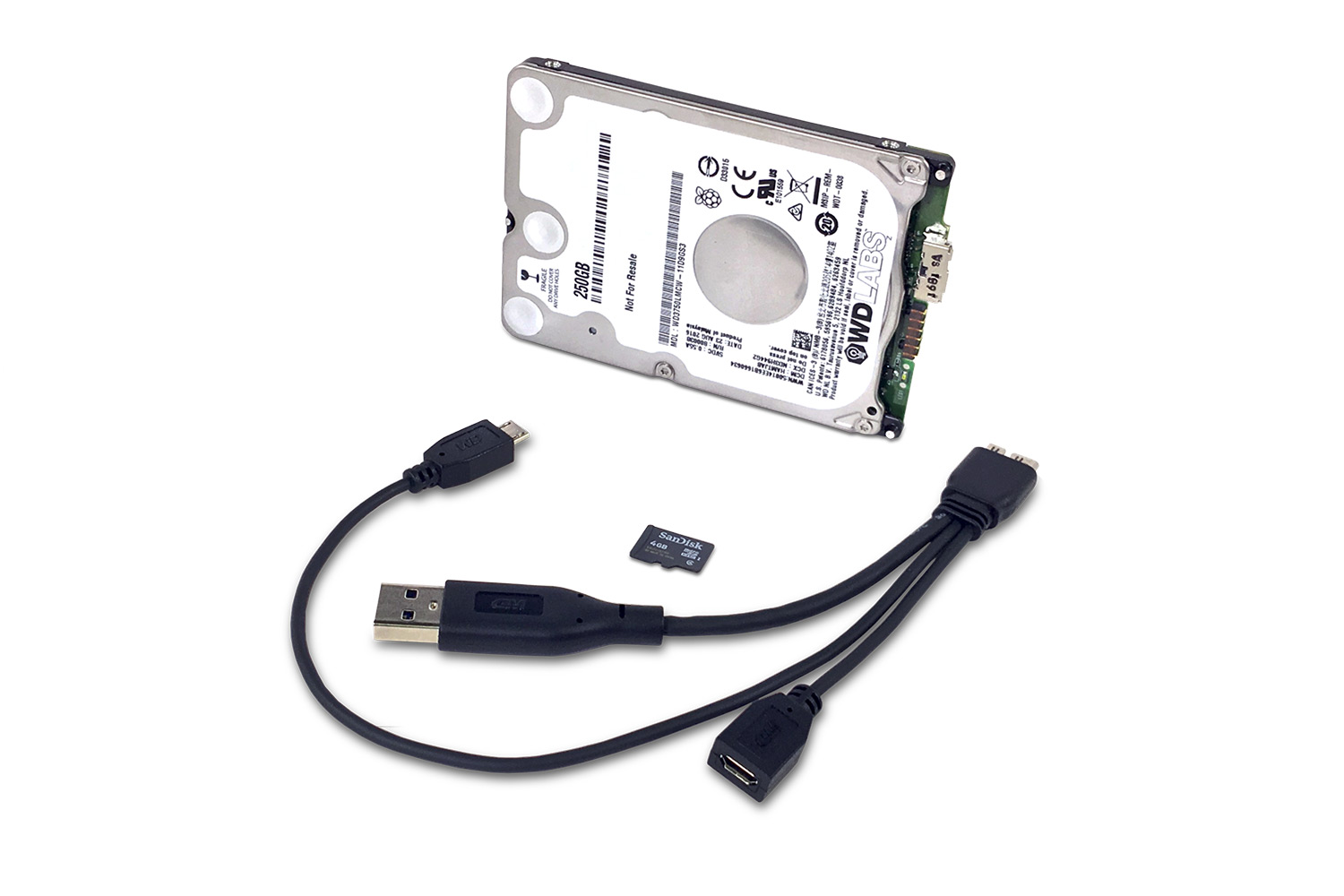 The Raspberry Pi has been an incredible success. Originally aimed at teaching kids to code, it has found an appreciative audience outside of the education system.
You can do lots with a Pi, but some projects require more storage than you might have on your SD/microSD card. WD has introduced a new series of storage devices designed specifically for use with the Raspberry Pi, which combine microSD card and USB drive functionality with operating system installation software.
SEE ALSO: Turn your Raspberry Pi into a 3D Christmas tree with this new board
The WD PiDrive Foundation Edition drives include a microSD card preloaded with the custom NOOBS OS installer. Raspbian PIXEL, Raspberry Pi's official OS, can be installed directly from the microSD card without an internet connection. In addition, the drives include Project Spaces -- independent portions of the drive with Raspbian Lite, which allows for up to five independent projects on a single drive.
"It is similar to about 30 years ago when hard disk drives went mainstream in PC's -- no more swapping floppy disks in and out to load the OS, applications and data", said Dave Chew, chief engineer, WDLabs. "This third generation WD PiDrive solution uses a USB HDD or USB Flash drive to run the OS and host multiple Raspberry Pi projects instead of having to do this on a collection of microSD cards. We have combined our technologies to work as a team".
Custom software, based on the Raspberry Pi Foundation's Raspbian OS and NOOBS OS installer comes with the new system and allows for easy installation of OSes on the USB drive.
"Raspberry Pi fans will absolutely love the WD PiDrive Foundation Edition", said Matt Richardson, Product Evangelist for Raspberry Pi Foundation. "Not only is it a fantastic storage solution, but its Project Spaces feature is an innovation that will empower users with more possibilities for creation, experimentation, and fun with Raspberry Pi".
WD PiDrive Foundation Edition drives come in three capacity versions -- a 375GB disk drive, a 250GB disk drive, and a 64GB flash drive. The 375GB and 250GB products include a WD PiDrive cable to power the hard drive and Pi. All versions include a microSD card preloaded with the custom NOOBS OS installer.
The 375GB version is priced at $37.49, the 250GB version costs $28.99 (both come with a two-year limited warranty), and the 64GB flash drive is $18.99 (with a one-year limited warranty).
All three WD PiDrive Foundation Edition drives are available to buy online now at wd.com.