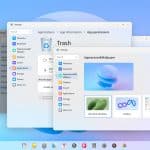 Orange Pi is an affordable alternative to the Raspberry Pi. There are several versions of the open-source computer available, including the recently released Orange Pi 5 and Orange Pi 800, and they can run a choice of operating systems, such as Android, Ubuntu, Debian Image and more.
There's also now a dedicated Android-based operating system called Orange Pi OS which, as well as being able to run a large selection of Android applications, also offers quick switching between Windows 11 and macOS style themed desktops.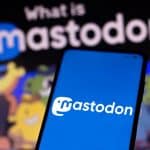 Elon Musk bought Twitter for $44 billion, and he's been doing a terrible job of running things. He made the verification status confusing and nonsensical, but worst of all, he quickly fired thousands of workers. And so, many Twitter users have been abandoning the platform and switching to alternatives. You can find yours truly on Mastodon, for instance.
The folks over at Raspberry Pi are not abandoning Twitter (yet), but they are very alarmed by Musk's erratic behavior. As a result, they have created an account on the Mastodon social network in case they do decide to jump ship. Actually, they took things a step further and have begun running their own Mastodon server (also known as an "instance") at raspberrypi.social.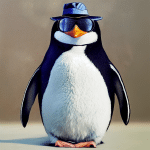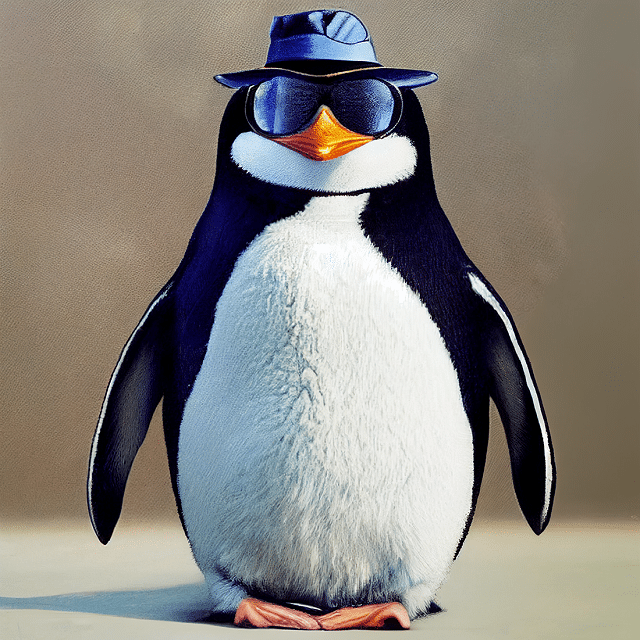 Fedora and GNOME go together like peanut butter and jelly. It is the best Linux distribution combined with the greatest desktop environment. Not to mention, Fedora focuses on truly free and open source software. Sure, that may make the operating system a bit less inviting to Linux beginners, but many seasoned Linux experts know Fedora is the cream of the crop.
Today, Fedora 37 finally becomes available in Beta form, and the developers are hoping you will test it and provide some useful feedback. The most exciting aspect of Fedora 37 Beta is its use of GNOME 43, which is also in Beta. Also titillating is official Raspberry Pi 4 support, and yes, accelerated graphics are working. ARM fans will surely be happy about that, but sad to know the ARMv7 architecture will no longer be supported.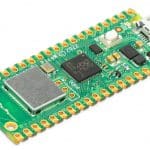 A year ago, the Raspberry Pi Foundation unveiled the Raspberry Pi Pico, a $4 microcontroller designed for physical computing projects. Easily programmed using MicroPython, it was designed for tasks like controlling lights, buttons, sensors, motors, and even other microcontrollers.
Today, after having sold nearly two million Pico boards, the Foundation announces the Raspberry Pi Pico W which adds 802.11n wireless networking to the platform.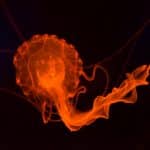 The developers over at Canonical have been busy baking a yummy new version of Ubuntu recently, and following a brief beta period, it is finally time to take the open-source operating system out of the oven. Yes, folks, the stable Ubuntu 22.04 is finally here!
Code-named "Jammy Jellyfish," Ubuntu 22.04 is an "LTS" version, which stands for "Long Term Support." Yeah, that means exactly what it sounds like. The Linux distribution will be supported for a long time -- five years to be exact. Very nice.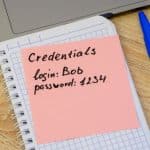 New research shows that hackers are regularly gaining access to servers with the same commonly used -- often default -- passwords.
The data from Bulletproof also reveals that default Raspberry Pi usernames and logins feature prominently on the list of top default credentials used by hackers.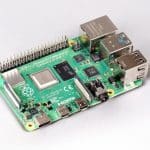 The Raspberry Pi Foundation has been working on a 64-bit build of its Raspberry Pi OS for a while now, and after a successful beta trial it's finally ready to make it available to anyone with a compatible Pi.
It has been possible to run a 64-bit build of the OS since Raspberry Pi 3 arrived in 2016, but the Foundation has stuck with the 32-bit platform in order to "maximise compatibility between devices and to avoid customer confusion".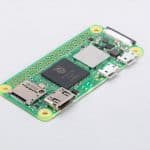 The Raspberry Pi Foundation released the first Raspberry Pi Zero nearly six years ago, and it proved so popular it was sold out for months. The fact it was priced at just $5 helped. It was followed up by the wireless-enabled Zero W for $10, and today the company launches a successor to that model.
Priced at $15, the new Raspberry Pi Zero 2 W uses the same Broadcom BCM2710A1 SoC die as the original Raspberry Pi 3. The quad-core 64-bit Arm Cortex-A53 CPU is clocked at 1GHz, delivering a 40 percent increase in single-threaded performance and 5x times more multi-threaded performance than the Zero W.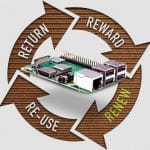 I've bought quite a few Raspberry Pi over the years, upgrading each time a new model comes out. While I still use my Raspberry Pi 4 regularly, the older models are just gathering dust somewhere in the house.
OKdo has come up with a solution to this waste, partnering with Raspberry Pi and the Sony Technology Center to create OKdo Renew, an official scheme to renew old Raspberry Pi boards, and it's offering a financial incentive to get people to make use of it.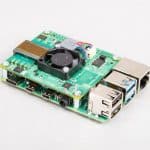 The latest product to join the Raspberry Pi family is a new Raspberry Pi PoE+ HAT. This version is more powerful, runs cooler and implements the 802.11at PoE+ standard which means it can deliver up to 25W of power.
The previous model will remain in production for a while, and but, like a lot of computer products, it's affected by the current global semiconductor shortage.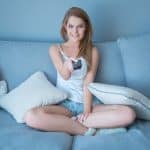 Kodi is an excellent open source media player that provides the user with an immersive experience. While the software gets a bad reputation due to people using it for piracy, many folks only use it for legal media consumption. As more and more illegal Kodi add-on maintainers face legal trouble, and streaming services like Netflix and Disney+ remain competitively priced, fewer folks are seeking pirated content nowadays.
Not familiar with LibreELEC? Please know it is a Linux distribution that exists solely to run Kodi. It supports many hardware configurations, including traditional x86_64 for PC and some ARM devices like the Raspberry Pi 4. Following the release of Kodi 19 "Matrix," LibreELEC 10 BETA 1 finally becomes available for download. Sadly, support for the Raspberry Pi 0 and 1 is now discontinued.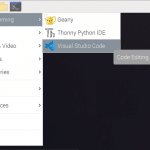 If you're not familiar, Visual Studio Code (VS Code) is an open source C development environment from Microsoft. It is available for Windows, macOS and x64 Linux, and now you can run it on Raspberry Pi too.
The tool supports text editing, full web development (with JavaScript, TypeScript and Node.js) and git source code control. It supports extensions too (although not all of them), so you can further expand its capabilities.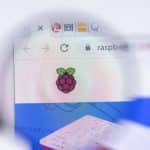 Raspberry Pi owners are being warned that the officially supported Raspberry Pi OS installs a Microsoft repo without notification.
A recent update to the Debian Linux-based operating system -- previously known as Raspbian -- secretly installs a Microsoft apt repository that can call home to the company's servers. For anyone concerned about telemetry in general, or who is trying to avoid contact with the Windows maker, this is clearly not good news and raises questions about trust.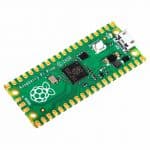 The Raspberry Pi itself is a powerful, low-cost device that can be used for a wide number of tasks, from playing games to learning how to program.
Today, the Raspberry Pi Foundation takes the wraps off Raspberry Pi Pico, a $4 microcontroller designed for physical computing projects. It can be used to control lights, buttons, sensors, motors, and even other microcontrollers.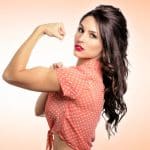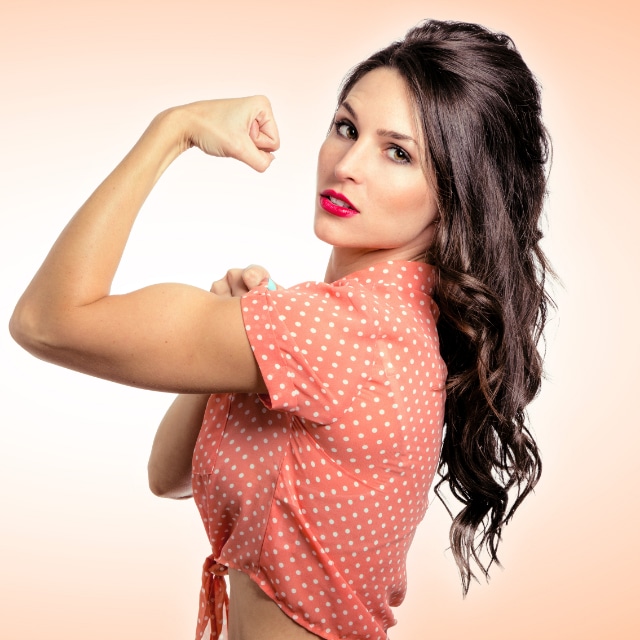 ARM is the future of desktop computing, and once again, Apple is leading the mainstream in this regard -- its new M1 Mac computers have been very well received. True, Microsoft had Windows on ARM first, but the reality is, consumers didn't care about that. Apple has made desktop computing on ARM popular.
With all of that said, Linux on ARM predates both Windows and macOS on ARM, and quite frankly, Linux is better equipped to scale to different architectures. The newest Raspberry Pi 4 computer, for instance, can run desktop Linux distros like a champ. And now, Arch Linux-based Manjaro ARM 20.12 is here for Raspberry Pi 4, Pinebook, Odroid N2, and more.