Starting next year, Evernote employees could access your unencrypted notes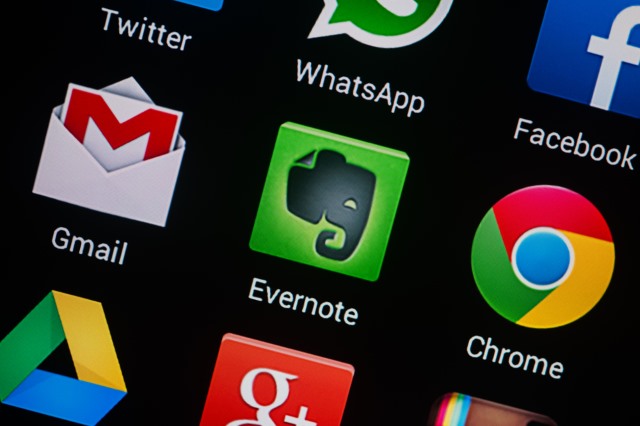 Evernote has published an update to its Privacy Policy, revealing that as of 23 January 2017, employees will be able to access unencrypted notes. The change is being wheeled in because of the apparent failings of machine learning.
Perhaps more worrying is the fact that Evernote says that it is not possible to opt out of having employees possibly accessing your unencrypted notes. The only way to fully protect your privacy is to delete all your notes and close your Evernote account.
See also: Evernote clarifies its 'poorly communicated' angst-rousing privacy policy update
The update to the Privacy Policy starts off sounding fairly innocuous: "The latest update to the Privacy Policy allows some Evernote employees to exercise oversight of machine learning technologies applied to account content, subject to the limits described below, for the purposes of developing and improving the Evernote service".
Evernote goes on to say that due to the limitations of its automated systems "sometimes a limited amount of human review is simply unavoidable". This is clearly something that will be a concern to many Evernote users, so the company attempts to allay fears by saying:
We keep the list of Evernote employees who have access to user data as small as possible. Only employees who are fulfilling one of the customer or business needs, as described in the Privacy Policy (under the section, "Do Evernote Employees Access or Review My Data?"), will be able to access your data.
Evernote suggests encrypting any data that you would prefer remained inaccessible, and it reveals that Evernote Business account admins can opt out of the machine learning side of things. For everyone else, under a question in a FAQ cheerily worded: "I really don't like this change and don't want Evernote employees to see my notes. What are my options?", Evernote says:
While we think machine learning is a great tool that will help you get the most out of your Evernote experience, we understand that not everyone feels the same way. If you would prefer to opt out of machine learning technologies on your content (including some which require some human review for oversight purposes), you can do so in your account settings, where it says, "Allow Evernote to use my data to improve my experience". If you do opt out, however, you may not be able to get the most out of your Evernote experience. And please note that you cannot opt out of employees looking at your content for other reasons stated in our Privacy Policy (under the section, "Does Evernote Share My Personal Information or Content?").

If you wish, you also can decide to export your data and leave the Evernote service by following these steps. We would hate to see you go, though, especially when we continue to have so many exciting new developments to share with you!
What Evernote has failed to provide -- and this is something that users will really be looking for when it comes to the possibility of their data being accessed by others -- is detail. When more is provided, we'll update this post.
Update
Evernote has provided further details about the policy change.
Photo credit: Alexander Supertramp / Shutterstock