Acer offers both Windows 10 and Linux on new Aspire C Series all-in-one desktops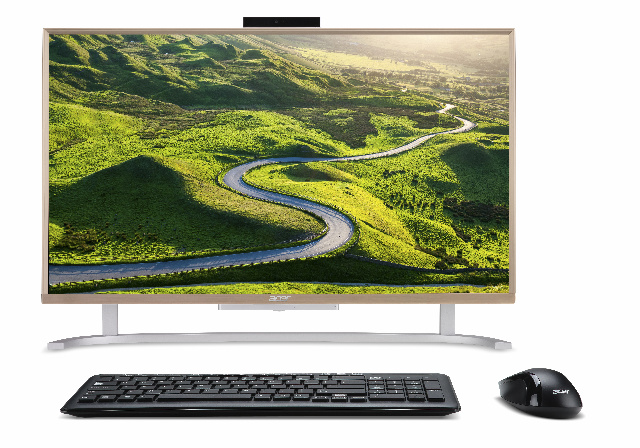 Even though more and more people are choosing laptops and tablets for their computing needs nowadays, there is still a place for desktops. All-in-one machines in particular can be a cost-effective way to get both a PC and monitor. This design will also save space on a desk or table -- a good thing for those without a lot of space.
Today, Acer announces its Aspire C Series all-in-one desktops. The machines come in two screen sizes, both with 1080p resolution -- 21.5-inch (22) and 23.8-inch (24). What is particularly cool, however, is the operating system that they run. Of course, Windows 10 Home is available as default, but if a consumer prefers, they can opt to have a Linux-based OS instead (Linpus Linux). How cool is that?
"Aspire C Series offers plenty of power for fueling productivity applications, casual gaming and social media with up to a 6th generation Intel Core i3 processor, up to Intel HD Graphics 520 and as much as 8GB DDR4 memory, depending on configuration. Spacious hard drives with up to 1TB storage capacity can accommodate a large library of applications, files and multimedia. Bundled with a free trial of Microsoft Office 2016, it provides the latest productivity tools for work, school and home projects", says Acer.
The budget-friendly computer-maker also says, "smart ergonomics make computing comfortable. The chassis tilts from -5 to 20 degrees for easily finding the best angle for watching a film or working on a spreadsheet. For high-quality teleconferences, the 1MP HD webcam and Full HD (1920 x 1080) display deliver clear and vibrant images, while a built-in single array microphone emits clear audio. To enhance the clean design, save space and reduce clutter, Bluetooth 4.0 LE and 802.11ac eliminate messy wires".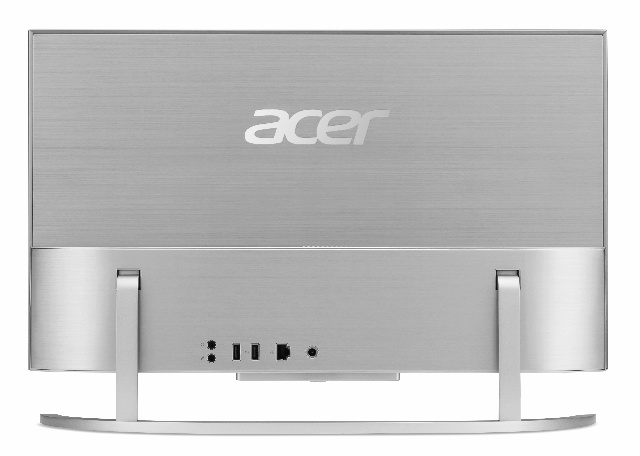 If you are interested in buying one of these all-in-one Acer machines, pricing starts at $449. This gets you a 21.8-inch display, Celeron chip (quad-core J3160), 500GB HDD and 4GB of RAM. For $699 you can upgrade to the larger display, a Core i3 processor, 8GB of RAM, and a 1TB HDD. Neither machine can be configured with an SSD, sadly. Both feature 802.11ac and Gigabit LAN, though. You can look at more details here.
With only the top model featuring a Skylake Core i3 processor and 8GB of RAM, these machines are clearly not meant to be powerhouses. Instead, Acer has created budget-friendly solid machines that should work wonderfully for a family with meager needs, such as web surfing and consuming media. It is quite attractive too, making it a good fit for a living room.