Best Windows 10 apps of 2016

Welcome to this special episode of best Windows apps. This article looks back, and lists the best applications released for Windows 10 in 2016.
I went through all "best of Windows apps" post of the year, cross-referenced the popularity of apps on Windows Store, and read user comments to create this list.
Note that apps refers to applications and extensions only. An article covering games will be published next week.
I'd like to encourage you to post your best apps of the year in the comment section below to improve this post for all readers.
Without further ado, lets get started.
Best Windows apps of 2016
The apps are listed alphabetically.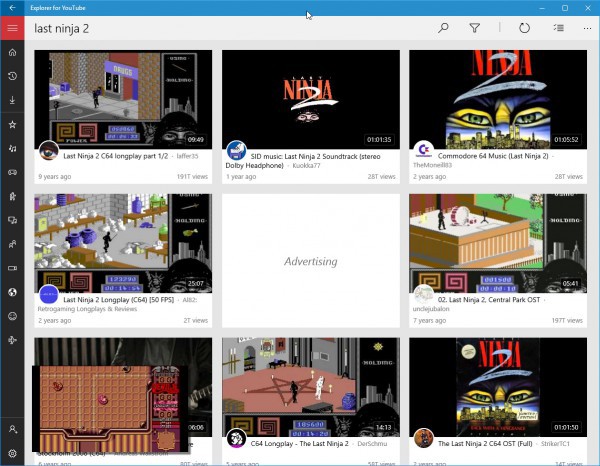 This full featured YouTube client has a lot to offer. First, it allows you to browse and search for videos, playlists and channels.
Then there is the picture in picture mode which enables you to watch a video while searching or using other parts of the application.
If you sign in, you get options to manage subscriptions and everything else that becomes available only if you have an account on the site.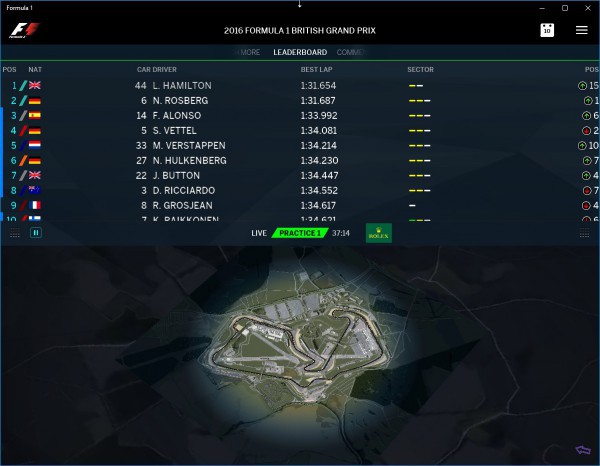 Formula 1 is a well-designed UWP application. It is the official Formula 1 app for Windows offering an impressive list of features to users.
Free users get access to live race leaderboards, news and videos, post-race highlights, and schedule, team and driver standings.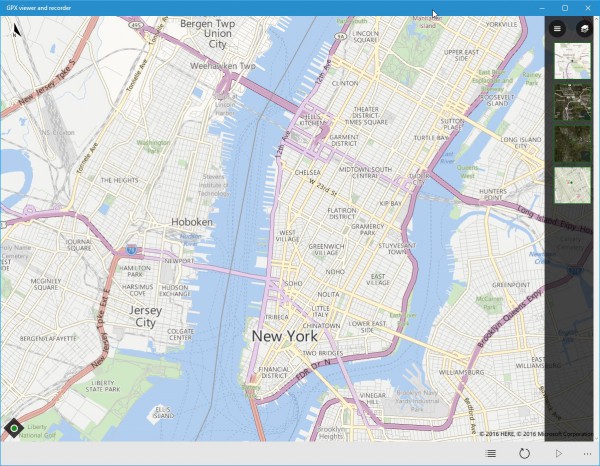 GPX Viewer and Recorder is a port of the popular mobile phone application.
It enables you to use location-services to record tracks using your Windows device.
The app features several modes of operation:
Compass sync with map.
Draw a route on a map based on where you go.
Follow the user but don't draw the route.
Replay a route on a map.
The application can be useful for outdoor activities or traveling as options to import or export routes are provided.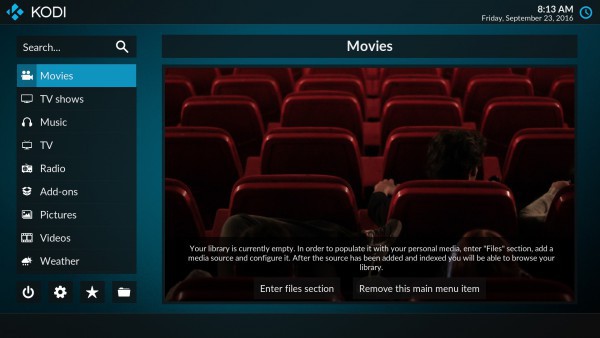 Kodi is an excellent, long-standing media management and playback program. The Windows Store version of Kodi brings the feature set of the desktop program to the Store.
Add your media collection -- music, videos, images -- to Kodi's library, to play videos or movies using the interface.
You may watch TV, play DVDs or Blu-Rays, or listen to Radio on top of that.
Kodi supports local storage and network playback, and may be controlled with the mouse and keyboard, a gamepad, or a compatible remote.
LastPass: Free Password Manager (Edge extension)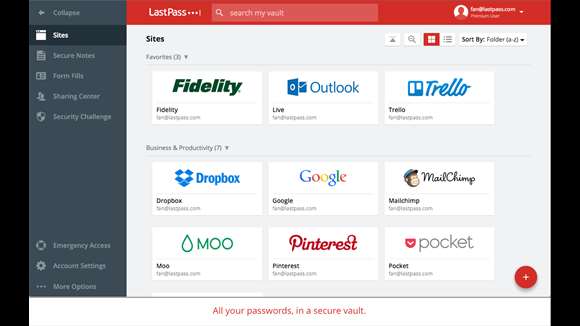 Use your LastPass data when using Microsoft Edge by installing the free browser extension. It works pretty much like any other LastPass extension, such as those for Firefox or Chrome.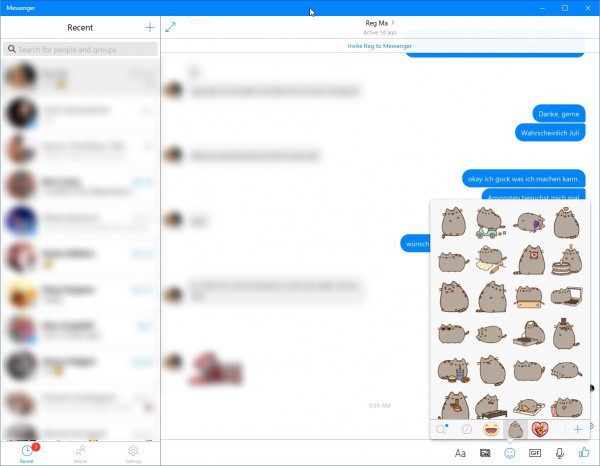 Facebook's official Messenger application is finally available on Windows 10.
You can sign in with your Facebook account, browse the recent chat history by selecting friends or contacts on the left, or send new messages to contacts easily using the app.
Messenger on Windows 10 supports text and voice messages, as well as emoticons, GIFs and photos on top of that.
Network Data ($1.49)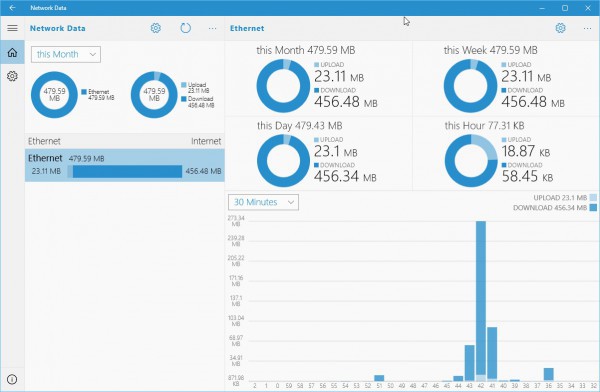 Network Data displays network related information in its interface. This includes, among other things, information on bandwidth utilization for the month, week, day and hour of all network adapters, graphs, statistics and more.
The app features notifications and live tile support, and takes the data directly from the Windows 10 network statistic dialog.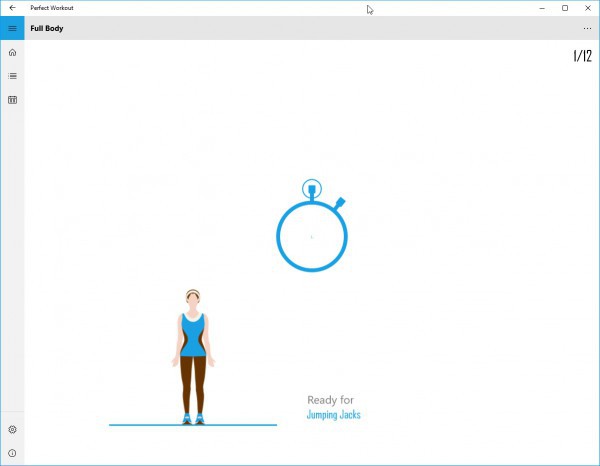 Perfect Workout is a fitness application for home use that offers full body workout exercises, as well as ones that concentrate on specific body parts.
It features great looking animations that visualize how each exercise needs to be performed, and keeps track of your progress.
The full body exercise is available free of charge. Other exercises are available individually, as packs, and as a premium purchase that includes them all.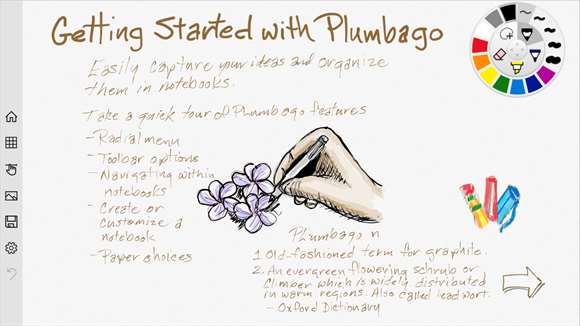 Plumbago is a digital notebook app that has been optimized for digital pen use.
You can use it to write and draw using a digital pen or touch featuring handwriting smoothing and, according to Microsoft, realistic ink and paper.
Creations or writings can be saved and shared, and are accessible in the notebook at any time.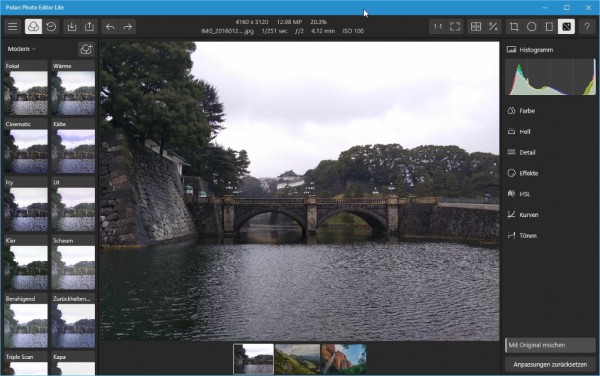 The lite (free) version of the popular photo editor for Windows 10 lets you make adjustments to images.
This includes color, light and detail adjustments, support for cropping and tilting and more. History management is part of the app for easy undo operations.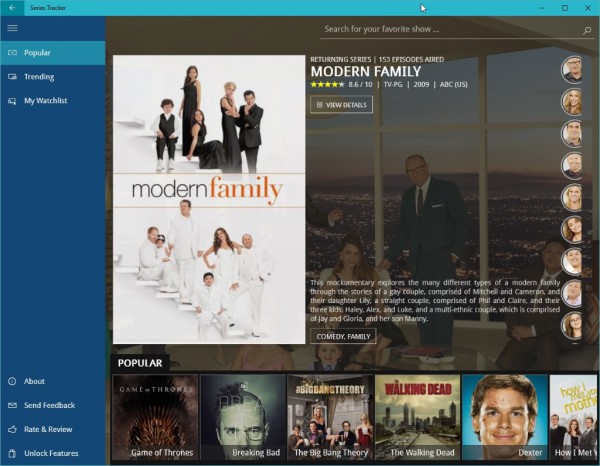 Series Tracker provides you with the means to keep track of your favorite TV shows, and to discover what is hot and new on top of that.
It taps into IMDB and Trakt, and supports live tiles and push notifications.
uBlock Origin (Microsoft Edge extension)
This is a third-party port of the popular content blocker uBlock Origin. The extension for Microsoft Edge works for the most part like the Firefox and Chrome versions.
You can subscribe to block lists, create your own custom filters, and modify various privacy and blocking related settings.
One of the best content blockers out there right now, and probably the best for Edge.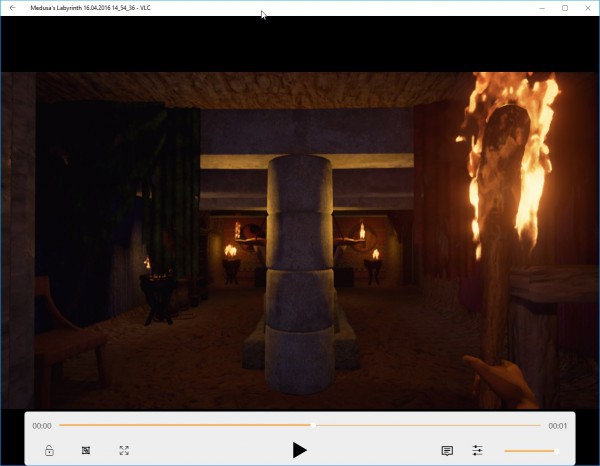 The official VLC Windows Store app supports popular media formats, many of which are not supported out of the box by Windows 10.
VLC for Windows Store supports picture in picture, an audio library as it plays audio formats as well, and network protocols such as DLNA/UPnP, Windows Shares or NFS.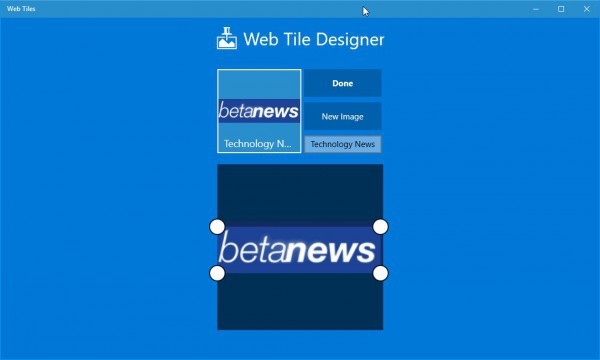 You can pin any web page to the Windows 10 Start menu in Microsoft Edge by selecting the "pin this page to Start" option of the browser's main menu.
Web Tiles enables you to change the site's tile icon and text, so that it does not look as generic or bland on the Start menu.