Comodo Antivirus, Firewall and Internet Security 10 released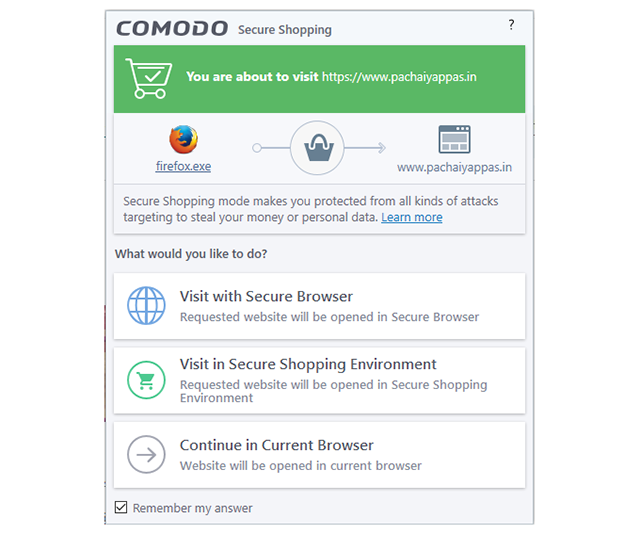 Comodo Group has released Comodo Internet Security 10, Comodo Antivirus 10 and Comodo Firewall 10. Internet Security 10 Free now includes Comodo's Secure Shopping, an isolated virtual environment which prevents malware intercepting any of your online transactions.
Secure Shopping can now be used to run regular non-internet applications, too -- anything you've installed on your PC. You'll be warned if CIS detects and remote connections by the program, and screenshot protection stops malware taking captures of sensitive data.
A new real-time SSL certificate checker detects and blocks fake websites, and is available in Internet Security, Antivirus and Firewall.
A major hassle with any antivirus tool is recovering programs it's incorrectly flagged, but Comodo has the answer. A new "Unblock applications" feature releases programs from whatever's blocking them with a single click.
Comodo's installers now download the latest versions, cutting their size and ensuring you're always up-to-date.
The complete editions of Comodo Internet Security now have an integrated Acronis-powered cloud backup system. 50GB comes for free and you can purchase more space as required.
All this is packaged in a redesigned and simplified interface, with a couple of new themes if you're still not satisfied.
Comodo Internet Security 10, Comodo Antivirus 10 and Comodo Firewall 10 are available for Windows XP and later.