Lenovo's 2017 ThinkPads feature Kaby Lake, Precision Touchpads and Windows 10 Signature Edition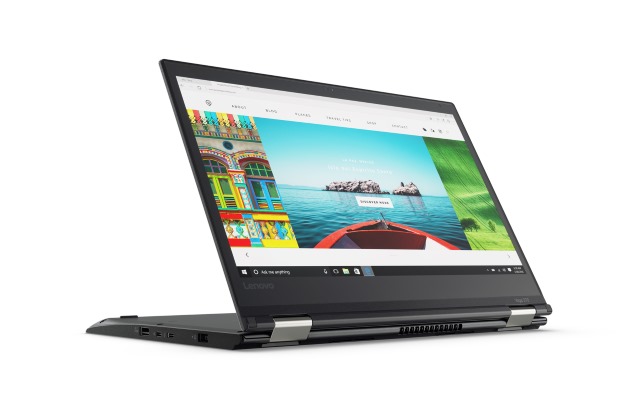 Today Lenovo revealed its updated range of ThinkPad devices, showing that there is a lot to look forward to in 2017. All are kitted out with Kaby Lake CPUs, and some of the models feature Optane 3D drives.
This is not a minor line-up refresh -- there are a lot of devices included: ThinkPad X270, ThinkPad Yoga 370, ThinkPad T470, ThinkPad T470s, ThinkPad T470p, ThinkPad T570, ThinkPad 13, ThinkPad L470, ThinkPad L570, and ThinkPad X270. All models include Precision TouchPads, and a move to Windows 10 Signature Edition means there's no need to worry about bloat.
Lenovo's announcement comes ahead of CES 2017, and includes the news that many of the devices will feature Thunderbolt 3 ports as well as support for Windows Hello. Many of the new ThinkPads will -- drumroll, please... -- be available in not just the familiar black option, but also a new silver one.
Lenovo says the update to the range has been inspired by customer feedback, picking out the following highlights:
A cleaner, premium TouchPad supporting the Microsoft Precision TouchPad has been designed to offer a more consistent trackpad user experience.
Classic ThinkPad black and a new silver color on selected models for design-conscious end-users.
Infrared camera option with facial recognition software for fast, secure and password-free login with Windows Hello.
Latest 7th generation Intel Core processors.
USB Type-C ports across many systems including ThunderBolt 3 with a new protection circuit to guard against incorrect power levels.
Biometric Match on Chip Fingerprint sensor securely processes enrolled data within the sensor and all fingerprint images are handled inside the fingerprint processing unit.
Broad connectivity options including LTE-A WWAN and Wi-Fi Certified WiGig docking.
All ThinkPad models in 2017 with Windows 10 will come preloaded with an optimized Microsoft Signature Image ensuring a clean and fast system, right out of the box.
The ThinkPad Yoga 370 includes a built-in pen, and will cost from $1264 when it launches in March. The ThinkPad T470 is one of the models to feature a fingerprint reader, Windows Hello support, and up to 32GB RAM -- yours for $914 from February. Starting at $674, the ThinkPad 13 is an accessible entry point to the range with 13.3-inch Full HD touch display and faster PCIe NVMe SSD options.
Full details of the business-focused T range, and consumer-centric L range can be found on the Lenovo blog.