Netrunner Desktop 17.01 'Baryon' Debian 9 Stretch-based KDE Linux distro now available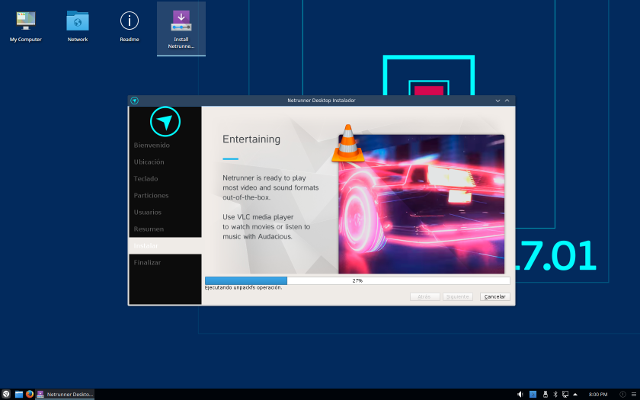 If you are a fan of KDE, I hope you are aware of Netrunner Desktop. If not, please know that it is one of the most polished Linux distributions available. If you haven't tried it, you definitely should -- it is a wonderful "out of the box" experience. It is a great choice for those looking to switch from Windows too.
Today, the operating system reaches version 17.01. Code-named "Baryon," it is based on the upcoming Debian 9 "Stretch." Users can choose to either run the OS as a stable release or opt for a more bleeding-edge rolling release.
"The Netrunner Team is happy to announce the immediate availability of Netrunner Desktop 17.01 64bit ISO. Netrunner Desktop 17.01 'Baryon' has jumped from Debian Jessie to snapshot '20161211' of the upcoming Debian Stretch. This means the system can be kept on a certain version stack, while it is also easy to enable the corresponding repositories for continuously tested updates," says Clemens Tönnies Jr., Netrunner founder.
Tönnies further says, "Netrunner Desktop adds the usual selection of software applications like KDEnlive, Gimp, VLC, Libreoffice, Audacious, Steam, Skype, Transmission, Virtualbox, Krita, Inkscape and many more. To enable 'Debian Rolling,' simply TICK the first entry in the repositories list (note that our own stretch-backports do not work yet, but will be initialized during the next days)."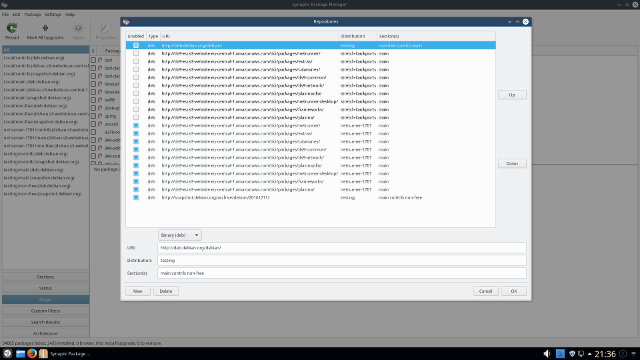 Tönnies shares the following notable updates.
Debian Stretch – Testing Snapshot '20161211'
Linux Kernel 4.8.0-2
Plasma 5.8.2
Frameworks 5.27
Qt 5.7.1
KDE Applications 16.08.2
Firefox 50.0.2
Thundebird 45.3
Ready to download the KDE-focused operating system? You can get the ISO here. If the download seems slow, you can also try the torrent here.