Samsung's new QLED TVs promise great image quality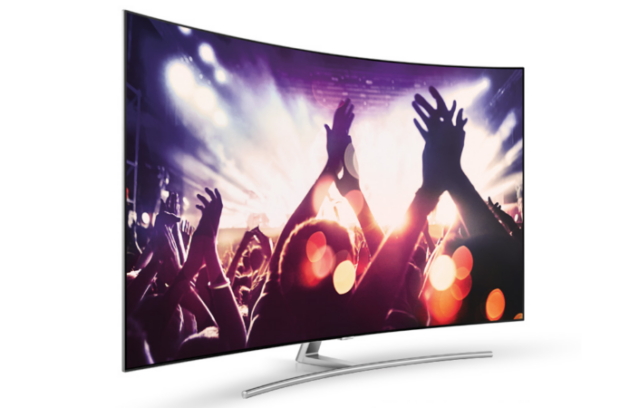 One of the things that you can expect to see at CES is new TVs. Among the most interesting are Samsung's new Q9, Q8 and Q7, part of its new QLED TV series that promises to offer its "best picture quality -- ever" and a more advanced and user-friendly design.
The main appeal of the QLED TV series comes from the claimed advancements in image quality. Samsung says that the range can accurately display the DCI-P3 color space, no matter the level of brightness, using new metal Quantum Dots.
"The new Quantum dots allow Samsung QLED TV to express deep blacks and rich detail regardless of how light or dark the scene is, or whether the content is being played in a brightly lit or darkened room", says Samsung. "This kind of color detail cannot be easily depicted in the traditional 2D color space models". The QLED TV range offers a peak brightness of between 1,500 and 2,000 nits.
With the QLED TV line, Samsung says that it also addresses "problems that everyone -- and every home -- has experienced" with TVs. There is a single cable, called Invisible Connection, "through which all of the peripheral devices can be gathered and connected to the TV" and a "No-gap wall mount" that lets the TV sit flush against the wall. I am not really sure how many of us have those so-called problems, but the changes are surely welcome.
There are also two new accessory stands. "Consumers can choose either the 'Studio Stand', which resembles an easel with a painting, or the sleek 'Gravity Stand', which when attached to the TV, resembles a contemporary sculpture", Samsung explains.
The Smart TV functionality also gets an update, with the Smart Hub interface extending to smartphones via a new Smart View app. This enables users to, for instance, navigate straight to a TV show or power up a video streaming service using their mobile device. The app also gives users alerts regarding TV content, like show times and availability.
Also new in the Smart TV area is the Sports feature, which shows a summary of the user's favorite sports teams, and Music, a Shazam-like feature that can tell the user what song is playing on the TV.
There is no word yet on when the QLED TV series will be officially available or how much it will cost.