The Mirabook turns your smartphone into a laptop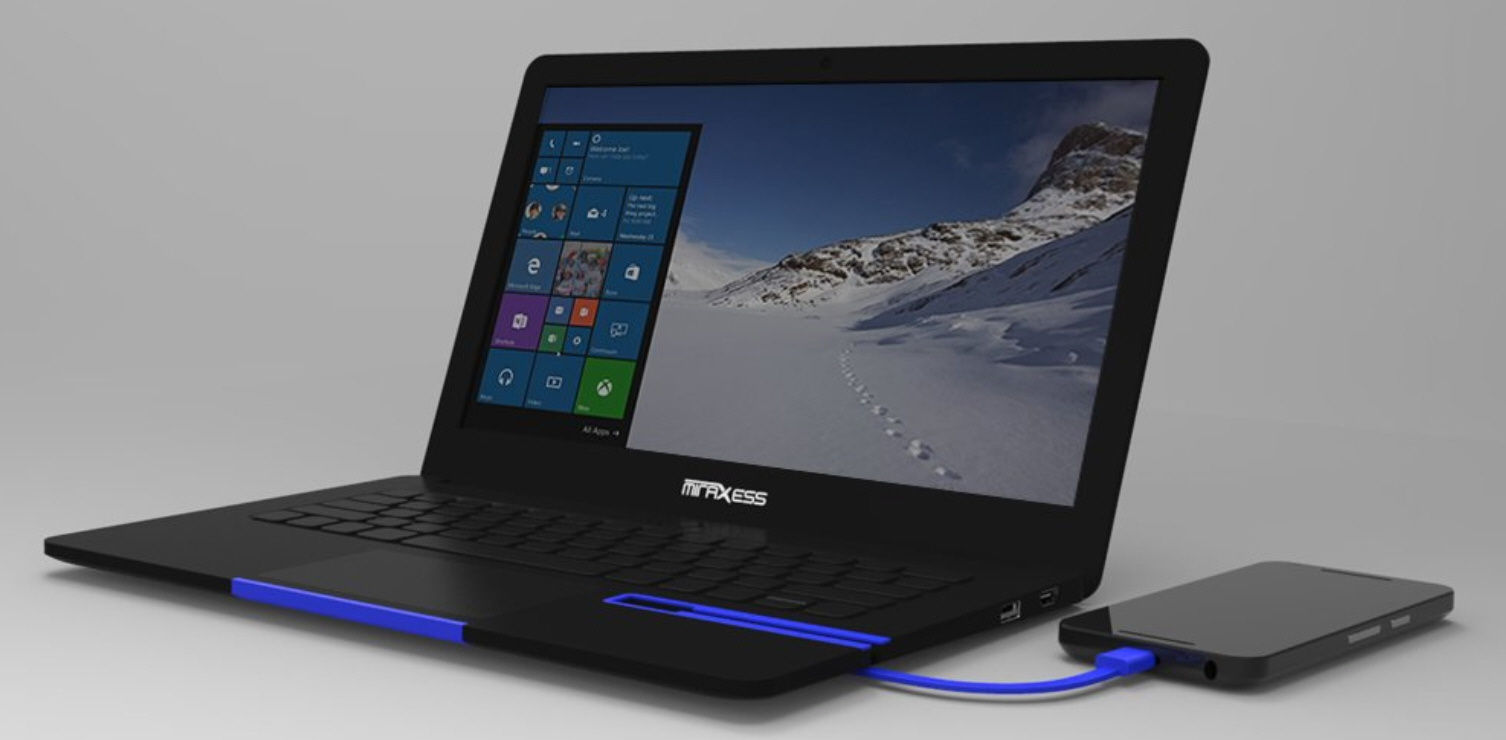 Smartphones are great for doing a spot of work in a pinch, but they aren't really a substitute for a laptop.
The Mirabook solves this problem by giving your smartphone all the capabilities of a laptop, including a large full HD screen, a keyboard, touchpad, additional storage, and a high capacity battery.
It looks like a regular laptop, with a 13.3 inch screen and comfortable keyboard, and according to French startup Miraxess, the firm behind the Mirabook, the battery can be used for up to 24 hours while recharging your smartphone. That's an impressive claim, although not one we're able to verify at the moment.
The Mirabook works with both Android and Windows Phone handsets provided they have a Type-C USB connection (so iPhone users are out of luck, unfortunately). Once connected, it will display the mobile screen immediately.
Miraxess shares the following specs:
Memory: scalable according to SD card
Connections: HDMI, headphone jack, 2 USB 3.0 ports, Type-C USB
Touchpad multi-touch
13.3" 1080p HD screen
Black and gunmetal gray aluminum body
Premium speakers
Battery life: 24 hours (with a smartphone)
Weight < 1 KG
Yanis Anteur, co-founder of Miraxess, says: "Everyone has the intelligent part of the Mirabook in their pocket. Our ambition is to truly revolutionize the mainstream computer market considering that the smartphone is the only computer that we need now. The PC market is in decline since 2012, the combination smartphone + Mirabook is the next big breakthrough innovation. Eventually, Miraxess plans to develop other extensions, always based on this principle of mirroring and convergence".
The Mirabook will make its debut at CES, and is expected to retail for $299. No word on availability yet.