Best Windows 10 apps this week

Two-hundred-and-thirteen in a series. Welcome to this week's overview of the best apps, games and extensions released for Windows 10 on Windows Store in the past seven days.
As always, if I missed an app or game that has been released this week that you believe is particularly good, let me know in the comments below or notify me via email instead.
The following list is a selection of the best deals. Make sure you check out the Store for all deals.
Some apps are discounted for more than one week. Only new apps and games are listed below. Check out the previous post in the series for past offers that may still be valid.
New Windows apps and games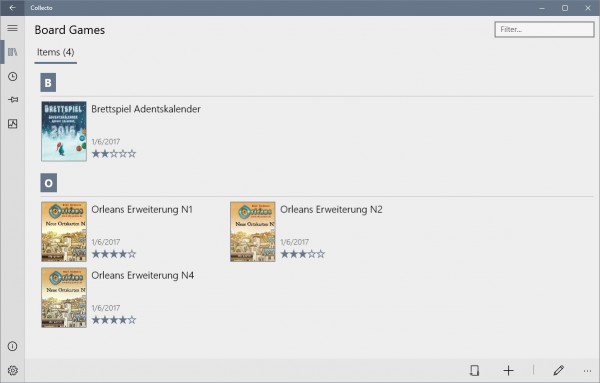 Collecto is a management application for collections. You can add any type of collection to the app -- media, games, books -- and add new items to a collection using the device's camera, local image files, or by using a barcode scanner to get data directly from Amazon or Bing.
Items can be tagged and rated, and you may add a description to each item on top of that.
The app is not as sophisticated as dedicated programs that let you enter or retrieve additional information, and support a lending system, multiple shots and other features.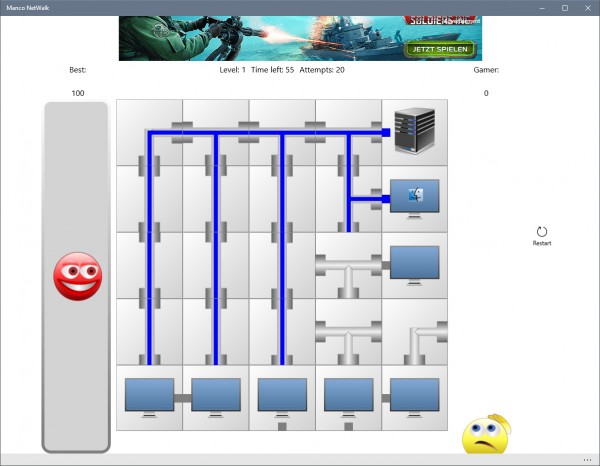 Netwalk is a simple puzzle game in which you try to connect all computer systems to a central data server.
This is done by rotating the available connections until all are linked to the server.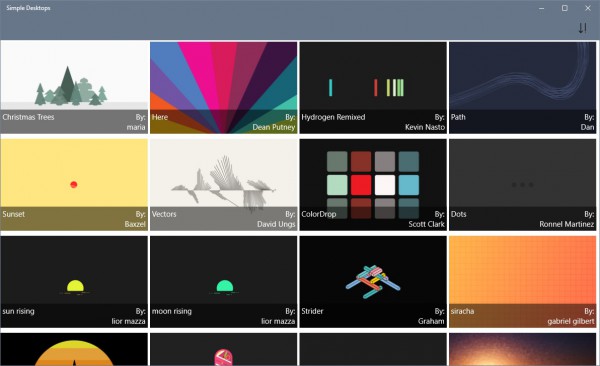 Simple Desktops is a wallpaper browser and downloader for Windows. It focuses on wallpapers that are less distracting to the eye but still more pleasing than plain desktop backgrounds.
The app displays wallpaper thumbnails on start. A click opens  a larger preview of the wallpaper on the screen, a double-click on that lists download and share options.
Downside: only a handful of wallpapers are available right now, and you need to set a downloaded image as the wallpaper manually.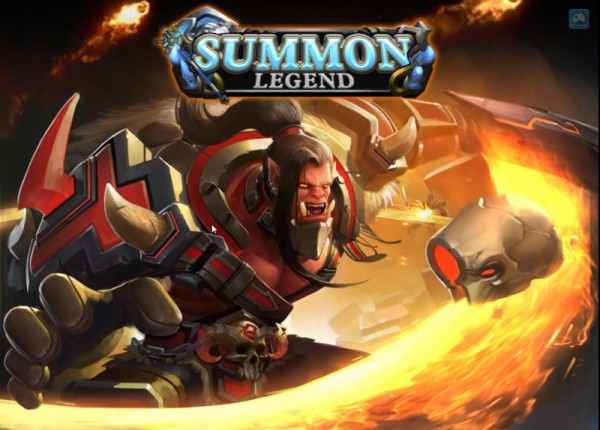 The game looks really interesting but I could not get it to run on my Windows 10 device. It would install and load fine, but displayed an "get an update" notification on start. No matter what I did, it would auto-close afterwards.
The game itself is a combination of MOBA and RPG. It features lots of heroes with different skills, different battlegrounds and more.
Notable Updates
Cover -- Comic Reader updates with keyboard shortcuts support, notifications for various commands, and a smart renaming function.
OneLocker password manager updated with local key file support, and password strength tester algorithm.
ReddPlanet Reddit client updated with splitview, post sorting, save image option and more.
VLC picked up an update fixing various bugs in the application for the most part. On supported devices, also 4K playback support.