Apple is more environmentally-friendly than Facebook, Google and Microsoft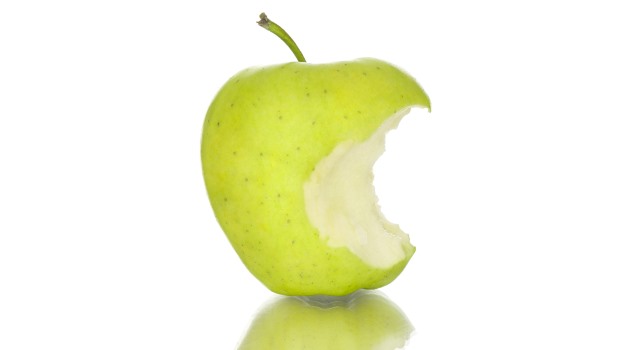 Greenpeace has crowned Apple the most environmentally-friendly tech company for the third year in a row. The Cupertino, Calif.-based giant is well ahead of most of the big players in the field, being one of just three companies to get an "A" grade from the NGO, alongside Facebook and Google.
With a score of 83 percent, Apple has the highest clear energy index, using little natural gas, coal and nuclear energy. Facebook comes second with 67 percent while Google takes the last place on the podium with a score of 56 percent. Both companies rely more on natural gas, coal and nuclear energy than Apple.
Adobe, Microsoft and Salesforce get a "B" (thanks to scores of 23 percent, 32 percent and 43 percent, respectively), while players like Amazon, HP, IBM, and Naver receive a "C". Samsung is one of the worst-performers, getting a D, thanks to a clean energy index of just 11 percent.
If we look at streaming services, YouTube leads the pack in the video field, with an A grade and a score of 56 percent, while iTunes is the most environmentally-friendly in the music and audio category -- it also gets an A but a clean energy index score that is much higher, at 83 percent.
Both iMessage and WhatsApp receive an A grade in the messaging field. Google is the only search engine to receive top marks, coming ahead of Bing and Yahoo, which both get a B. In the social media arena, it is Facebook and its Instagram subsidiary which gets an A grade (and a clean energy score of 67 percent).
Greenpeace explains that the clean energy index is based on how much energy a company's facilities require and how much renewable energy is used to power it. The final score is derived from data published by tech companies, earnings reports, investment information, and more.
The report, titled Clicking Clean: Who is Winning the Race to Build a Green Internet?, goes in great detail covering energy consumption, how data consumption impacts it, renewable energy contracts, strategies, hurdles, major markets across the globe, and more. It is available to download here.
Photo credit: studioVin / Shutterstock