Mario and Zelda incoming! Nintendo Switch launches worldwide on 3 March, costing $299.99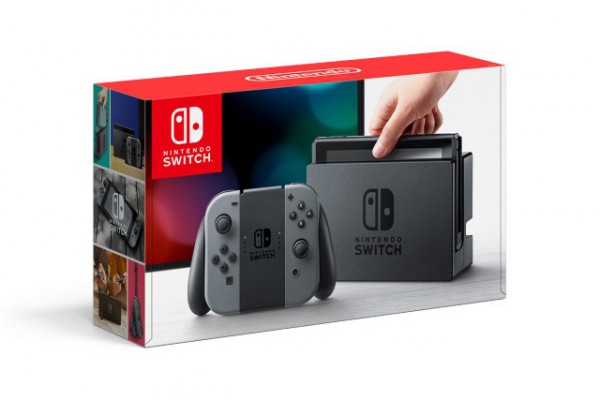 The long wait for a new games console from Nintendo is over. Well, almost. The Japanese company -- buoyed by the success of Super Mario Run -- has revealed that the Nintendo Switch will launch on March 3 with a $299.99 price tag.
If you happen to be in the NYC Nintendo World Store, there will be a limited number of consoles available for pre-order from 9:00 ET. As well as finally revealing the launch date and price, Nintendo Switch Online Service was also announced, letting "Nintendo Switch owners enjoy online multiplayer gaming as well as a dedicated smartphone app that connects to your Nintendo Switch system and helps you connect with friends for online play sessions".
Nintendo Switch Online Service will launch as a free trial in March, with a paid-for subscription following in the fall. Nintendo says: "After the free-trial period, most games will require a paid online service subscription from Nintendo in order to play online". In addition to online multi-player games, the service will allow for voice chats, and subscribers will be able to download NES and SNES games free for a month at a time.
What most people will be interested in are the games for the Switch itself, however. On the day of launch, Nintendo promises that there will be eight (yep, just eight) titles to choose from, including The Legend of Zelda: Breath of the Wild -- there's also Super Mario Odyssey to look forward to. The company says that 50 developers are currently working on a library of 80 games for future release. There is good news for anyone who travels: the console and games will not be region-locked, so you can make your purchases anywhere in the world without having to worry about compatibility.
As we already know, the Nintendo Switch converts between a handheld gaming device, and a TV-connected console. The company used the launch presentation to reveal a little more about the Joy-Con controllers:
Take a closer look at the features of each Joy-Con controller. #NintendoSwitch pic.twitter.com/JuHBvoWRXI

— Nintendo of America (@NintendoAmerica) January 13, 2017
If you want to watch Nintendo's full Switch presentation (be warned, though, it is over an hour and a half long), check it out below: