Mozilla rebrands with clever new logo and open source design principles


Mozilla is a very important organization for the open web. While Firefox's share of usage has not been lighting the world on fire lately, Mozilla is much more than just a web browser developer. It often fights for the rights of web users. Since it is a not-for-profit organization, you can be fairly confident that its intentions are pure.
Today, the organization announces a massive rebrand, including a partially crowd-sourced new logo. The logo is quite brilliant, as it is both pretty and sensical -- it incorporates the :// used in web addresses. While the clever logo is the star of the show, it is hardly the only new aspect. Mozilla is using open source design principles as well for things like colors, images, and fonts. In fact, the all new "Zilla" font is free to use by all.
"Selected to evoke the Courier font used as the original default in coding, Zilla has a journalistic feel reinforcing our commitment to participate in conversations about key issues of Internet health. It bucks the current convention of sans serif fonts. Anyone can create the Mozilla logo by typing and highlighting with the Zilla font, making the logo open and democratic. The black box surrounding the logo is a key building block of the design, and echoes the way we all select type in toolbars and programs," says Mozilla of its new font.
The Firefox-maker further explains, "Our color palette, derived from the highlight colors used by Firefox and other web browsers, distinguishes our brand from its contemporaries. Color flows into our logo and changes according to the context in which the logo is used. As we develop our style guide, we'll define color pairings, intensities, and guidelines."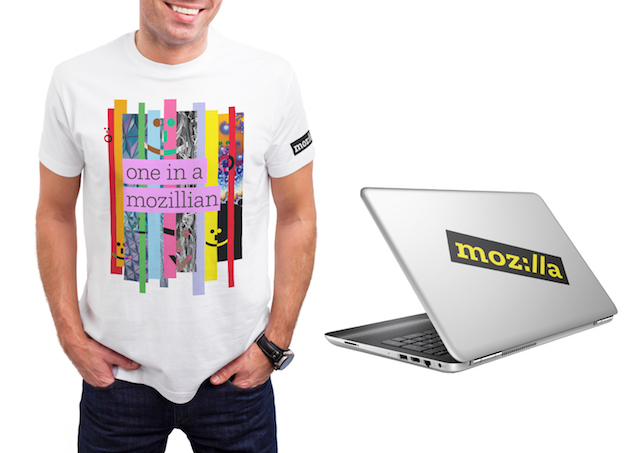 Yes, there is quite a bit of marketing speak in Mozilla's explanation of its new "Open Design," but it is still very refreshing and organic nevertheless. Even the images that it uses for various projects will be community supplied. In other words, artists can donate their images and artwork to Mozilla. The pictures don't belong to the Firefox-maker only, however, but instead, they become open to the world.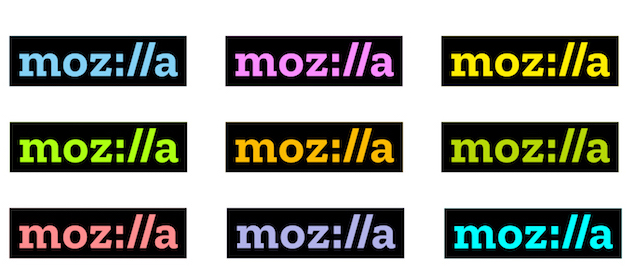 If you want to learn more about Mozilla Open Design, be sure to check out the blog post here. Tell me what you think about it in the comments below.