Take a sneaky peek at Microsoft's Project NEON look coming in Windows 10 Redstone 3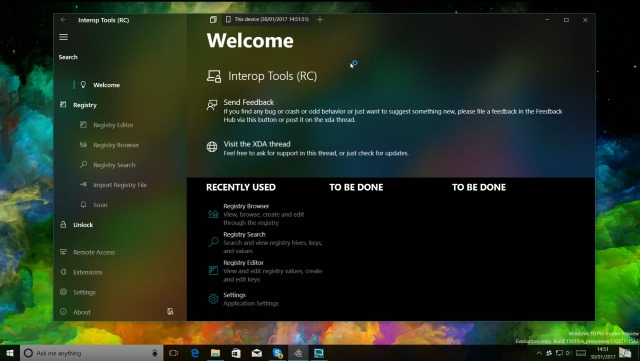 The latest builds of Windows 10 Creators Update are already starting to give us a glimpse of what we can expect to see in terms of design with Project NEON. Microsoft's latest design language emerged recently and a tweaking tool has been quick to adopt the look for itself.
Fans of the old-school TweakUI will love Interop Unlock Tools not only because of the tweaking and hackery it makes possible, but also because it makes use of the Project NEON APIs to give a taste of what we are likely to see a lot more of in the months to come.
If you have the latest version of the Windows 10 Insider build installed (Build 15019), and don't mind downloading software from Mega, you can grab yourself a copy of Iterop Unlock Tools. Using the latest design language means that you're treated to a visual spectacle involving blurs, transparency, fluid animations -- basically a whole new look.
Windows Central has shared a video that shows the app in action if you want to see NEON without having to install the software:
What do you think of the aesthetic direction Windows 10 is going in?