New product delivers 'self-healing' endpoint security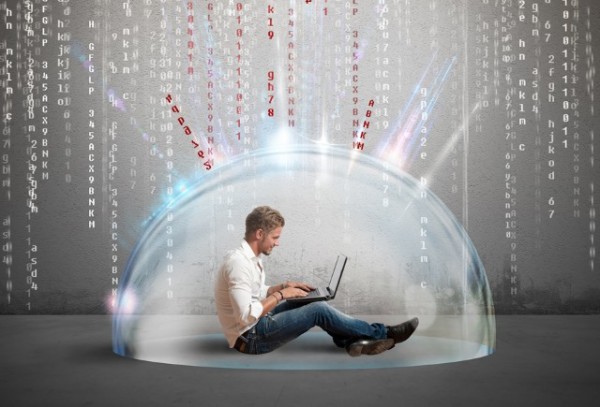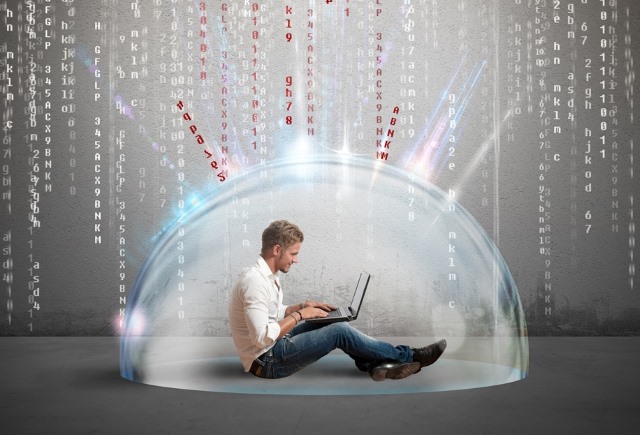 Increasing numbers of companies are coming to accept that it's only a matter of time before they become the victim of some form of data security breach. This means they need to be able to detect and respond to threats more quickly.
Cloud-based security platform Absolute is launching a new Application Persistence product to provide embedded, self-healing capabilities to third-party endpoint controls such as VPN, anti-virus, encryption, systems management and other critical controls that are too easily compromised.
Application Persistence allows enterprises to harden their security, giving all of the agents on their endpoints the ability to self-heal or reinstall when attempts are made to break or compromise them. This ensures applications are always-on -- even if the machine is off-network, firmware is flashed, the device is re-imaged, the hard-drive is replaced, or the OS is reinstalled. It also gives enterprises complete control over endpoints, resulting in stronger, more resilient endpoint controls, improved visibility and real-time remediation.
"Organizations under constant attack demand a resilient self-healing endpoint defense," says Christopher Bolin, chief product officer at Absolute. "We believe the world is more secure when all endpoint agents can repair themselves. We are opening up our competitive advantage to empower third-party apps to self-heal, creating a united front against persistent attackers and insider threats. No other company can do this."
Self-healing endpoints ensure application resiliency, can automatically repair breaches and minimize risk by reinstalling protection agents without the need for IT staff to intervene.
You can find out more on Absolute's website and there's a summary of the advantages self-healing endpoints offer in the infographic below.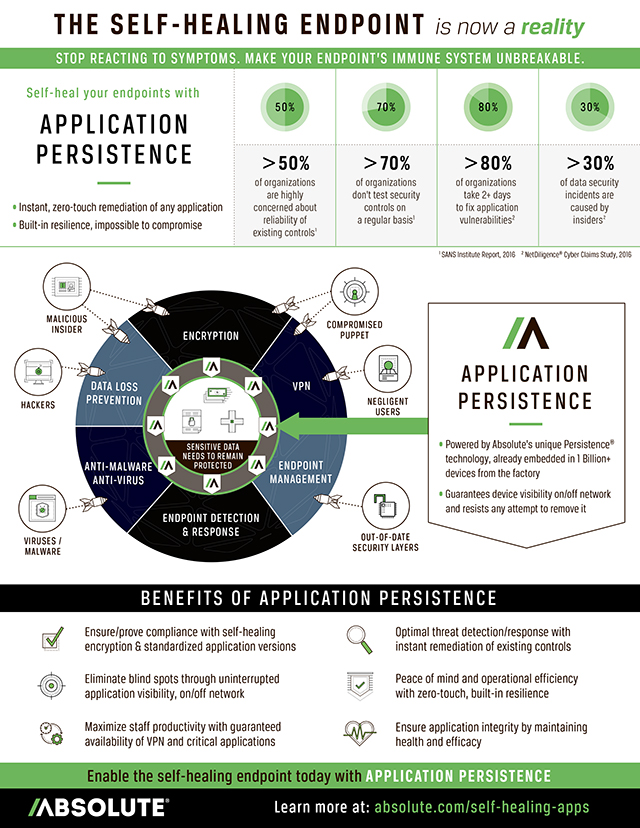 Image Credit: alphaspirit / Shutterstock