Windows 10 Cloud already hacked to run Win32 programs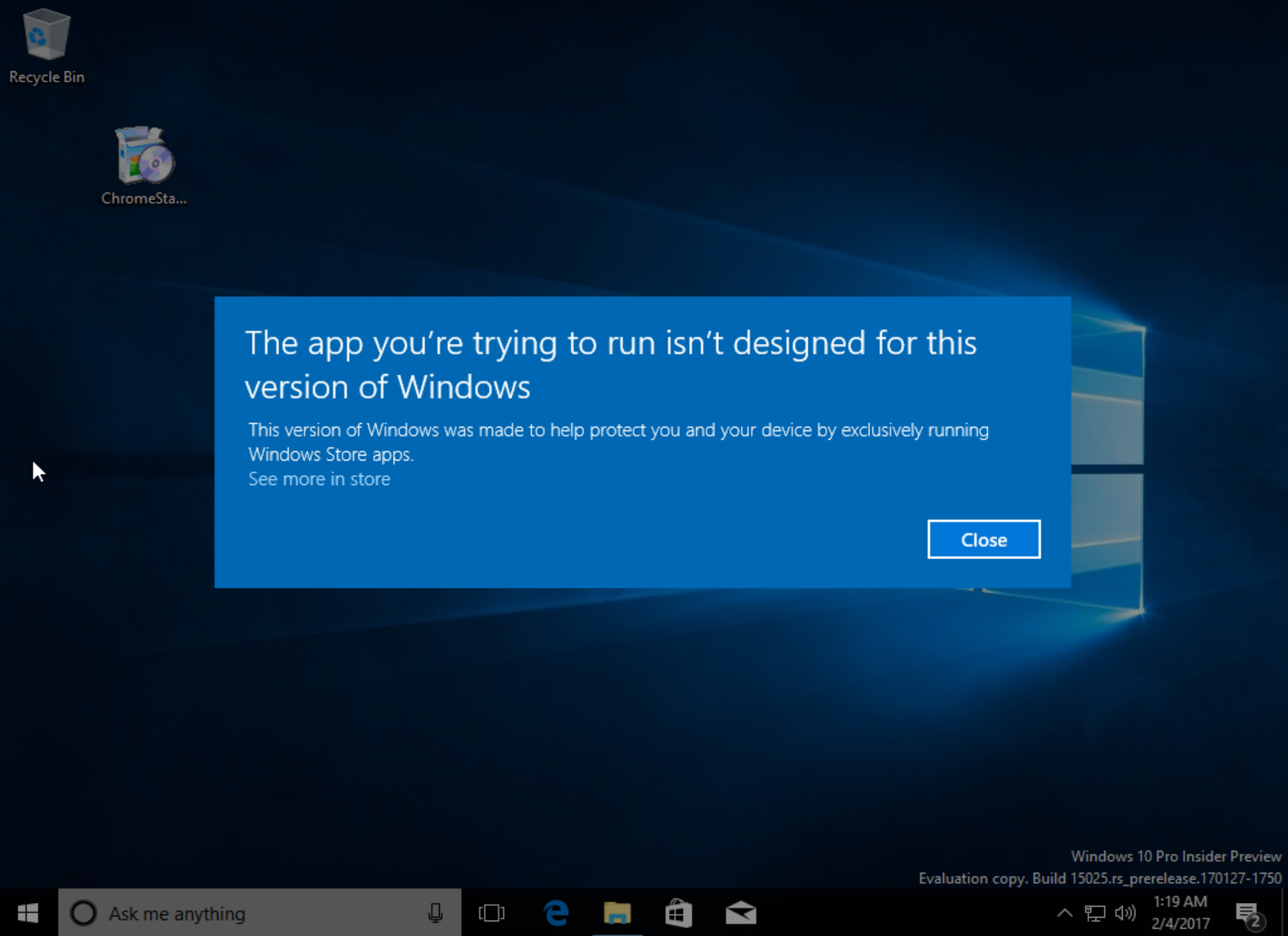 Windows 10 Cloud, Microsoft's new (and likely free) operating system hasn't been officially announced yet, but the first build of it leaked over the weekend, giving people a chance to see what the successor to RT looks like.
In this early version, the answer is mostly just like Windows 10, albeit with one major difference -- Windows 10 Cloud can only run apps from the Windows Store, not Win32 programs. Or at least that used to be the case.
SEE ALSO: First build of Microsoft's unannounced Windows 10 Cloud leaks online
When you try to run a program in Windows 10 Cloud you'll see a message informing you that "This version of Windows was made to help protect you and your device by exclusively running Windows Store apps."
However, a Twitter user called Longhorn yesterday posted a screenshot showing Google Chrome and the Desktop App Converter running on Windows 10 Cloud and explained how he did it on his blog.
Essentially, he found that while core features like Command Prompt, Powershell and Regedit are locked, Linux Bash isn't and he was able to use this to get around some of the restrictions by enabling testsigning mode.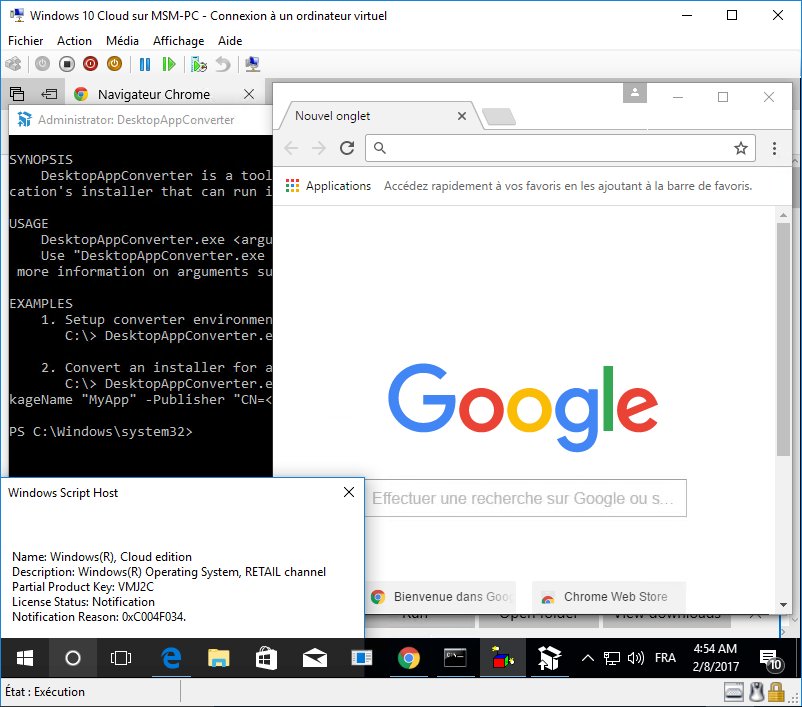 He sums up his findings by saying:
At the end, Windows Cloud is nothing more or less than a Professional variant with UMCI enforced.

As such, its compatibility with existing Windows software is only and solely prevented by having UMCI enabled and active.

Rumors of Win32's death are exaggerated to say the least, Windows itself relies on it.
Longhorn has also released a short video of Windows 10 Cloud.
A small demo of Windows 10 Cloud: pic.twitter.com/gjdZyFhyC4

— Longhorn (@never_released) February 8, 2017