8 out of 10 Brits feel misled by advertised broadband speeds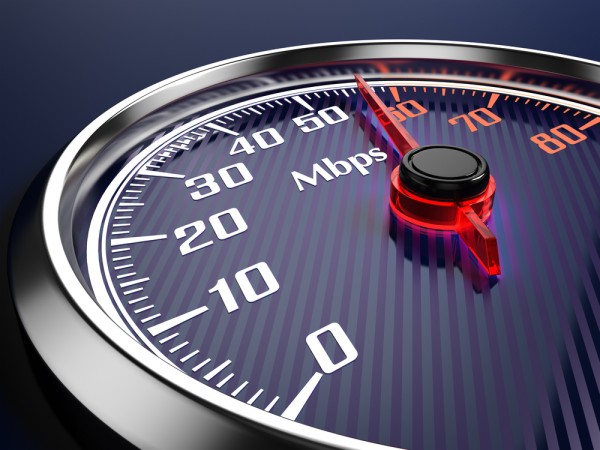 The way broadband speeds in the UK are advertised is misleading according to 80 percent of respondents to a new survey.
Broadband comparison site Cable.co.uk interviewed 2,000 consumers with 58 percent finding advertised speeds "very misleading" and 22 percent saying they are "somewhat misleading".
Current guidelines allow broadband providers to advertise 'up to' speeds, but these are achievable by only around 10 percent of customers. Consumers feel that at least 66 percent of users should be able to get the top speed in order for it to be legitimately used in advertising.
Older people are more likely to find advertised speeds misleading. 65 percent of over 45s say they find the current system "very misleading" and 20 percent "somewhat misleading".
"Broadband remains the only service you can buy without knowing what it is you're actually going to get. The current system is a lucky dip where everyone pays the same no matter what mystery item they ultimately pull out," says Dan Howdle, consumer telecoms expert at Cable.co.uk. "Currently, you have to find yourself in the bottom 10 percent speed-wise in order to exit a 12 or 18-month contract without paying substantial cancellation fees."
The Advertising Standards Authority has called for a change to the way broadband speeds are advertised to ensure consumers are not misled, and the Committees of Advertising Practice (CAP) is currently reviewing its guidance to advertisers on broadband speed claims. CAP is due to publish a report later this year.
Howdle adds, "You should always read the small print when signing up to a new broadband deal, being sure to make yourself aware of the cooling-off period during which you can leave free of charge. However, it should be noted that since the majority of UK broadband providers operate on the Openreach network, switching to another provider on the same network is unlikely to yield better results."
You can find out more and check speeds and deals available in your area on the Cable.co.uk site.
Photo Credit: Sashkin/Shutterstock