Upcoming iPhone might get Qi wireless charging, as Apple joins WPC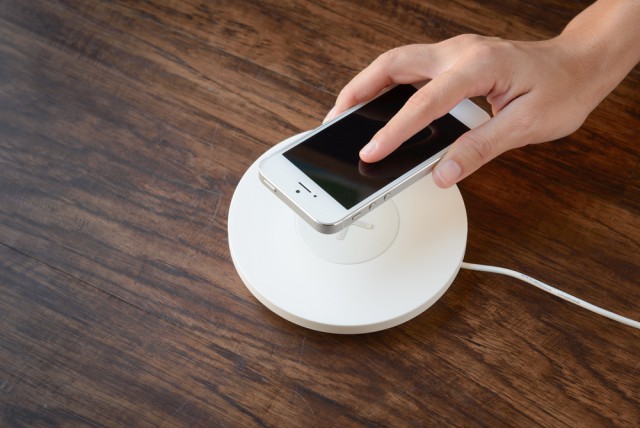 One of the things that the iPhone is missing compared to some of its main Android rivals is wireless charging support. While this may not sound like a major omission, many consumers nowadays -- especially buyers in this segment -- expect a modern smartphone to have this technology. And it looks like Apple might finally offer it.
In what can only be considered as a big first step towards an iPhone with wireless charging support, Apple has joined the Wireless Power Consortium (WPC), the group responsible for promoting the Qi standard that is prevalent in devices that offer wireless charging -- like the Samsung Galaxy S7.
While this shouldn't be taken as a guarantee that the next iPhone will offer wireless charging support, Apple's new status as a WPC member gives credence to rumors claiming this. But, fact of the matter is, it is still too early to tell what the company's intentions are and how this will affect the iPhone line.
Having the iPhone in mind, Apple could add wireless charging support either directly to its new smartphones or via an accessory, like a battery case. The former approach makes sense for future iPhones, while the latter can be applied to both existing and new designs.
One of the main reasons why Apple did not add wireless charging support already to its iPhone line is the limitation in design that such a move would entail, as it drastically restricts the use of metal. Samsung, for instance, opted for a glass back to offer it on the Galaxy S6 and Galaxy S7 lines.
Considering how much Apple likes metal nowadays, you can see why it did not rush to embrace wireless charging in the iPhone line -- its biggest moneymaker, by far. At the same time, it will be interesting to see how Apple will implement this technology considering the above.
Practically speaking, offering wireless charging support through an accessory makes the most sense, both financially and from a design point of view. Accessories mean more revenue and not having the internals required for wireless charging inside the iPhone can give the company more breathing room regarding the designs it can use in the future.
Apple did not make a formal announcement, but 9to5Mac says that the list of WPC members did not include the iPhone maker last week, so this is a very recent development. If that changes, you can expect an update with the additional details -- if there will be any, that is.
Also, as 9to5Mac notes, this is not a guarantee that the iPhone will play nice with existing Qi chargers. The Apple Watch, for instance, uses a different form of this wireless standard that's only compatible with the Apple-supplied charger. The NFC chip in the iPhone is a similar affair, as it's not meant to be used with anything other than Apple Pay.
Personally, I wouldn't be surprised to see Apple following a similar path when implementing wireless charging support in the iPhone, but, ultimately, we'll just have to wait and see what happens.
Photo Credit: Wisanu Boonrawd/Shutterstock