Lavasoft rebrands to adaware, launches antivirus 12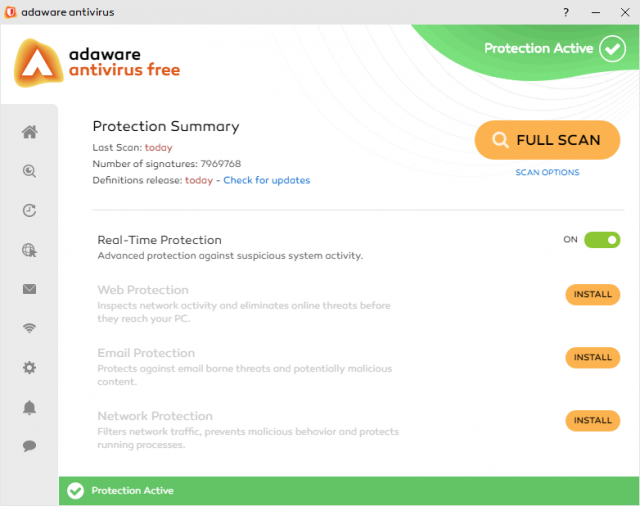 Veteran security vendor Lavasoft has announced that it is rebranding to adaware.
The flagship adaware antivirus was just updated to version 12, gaining a redesigned interface, enhanced protection and faster scans.
A brand-new look sees most functions accessed via a tiny left-hand sidebar, making it easier to find what you need and freeing up valuable screen real estate.
Scan speeds have been improved with the addition of "unique file parsing algorithms," apparently, and real-time protection has also been enhanced.
The installation process has been simplified with no immediate definitions download or forced installation scan.
The commercial editions get extended Network Protection with a new ability to create user profiles and define default rules for each network connection.
Adaware antivirus 12 is available in three editions:
Adaware Free offers basic antivirus, download and real-time protection.
Adaware Pro adds web, online banking, email and network protection, and a firewall.
Adaware Total also gives you encryption, secure file deletion and parental controls.
Adaware antivirus 12 is available now for Windows 7 and later.