Google Home gets shop-by-voice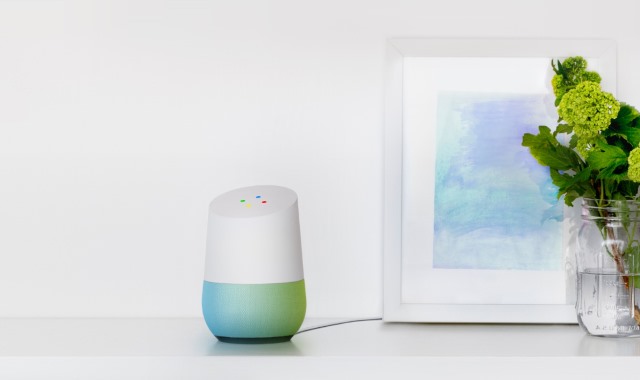 Voice assistants are all the rage nowadays, with hardware like Amazon Echo becoming very popular in homes. While some people are fearful of such devices because they are always listening for commands, some consumers are willing to trade their privacy for convenience. In other words, since consumers aren't required to buy such a device, they are empowered to make that decision with their wallets.
One alternative to Amazon's solution is Google Home. The search-giant's device is essentially the same concept as Echo -- an always-listening assistant ready to serve you. Today, Google announces that its assistant-focused device is gaining a really great new feature -- shopping. Consumers can leverage their voices to buy goods -- no need to go to their laptop or smartphone.
"Starting today, you can shop for your everyday essentials -- from paper towels to vitamins. You'll be able to order from participating Google Express retailers, including Costco, Whole Foods Market, Walgreens, PetSmart, Bed Bath & Beyond and more than 50 other national and locally available retailers. To get started, just say 'Ok Google, how do I shop?' or 'Ok Google, order paper towels'." says David Wang and Larry Adams, Product Managers, Google.
Wang and Adams also share, "Through April 30, 2017, when you shop via Google Home, you don't have to worry about additional service or membership fees. And set-up is easy! To get started, go to the Google Home app, navigate to 'More settings' and then scroll down to 'Payments.' From there, set your default credit card and delivery address, and you're ready to shop."
Echo can already do this with Alexa, of course, as Amazon is primarily a retailer. Since Google is not primarily a storefront (it does sell some hardware directly, however), its solution is more geared towards Express partners. It will be interesting to see if additional retailers sign up so that they can get in on the Google Home shop-by-voice action. Also interesting is what will happen after April 30th -- will the search-giant start charging fees for use? More will be revealed soon.
Will you use Google Home for your shopping? Tell me in the comments.