System76 refreshes Ubuntu Linux laptops with Intel Kaby Lake, NVIDIA GTX 10 series, and 4K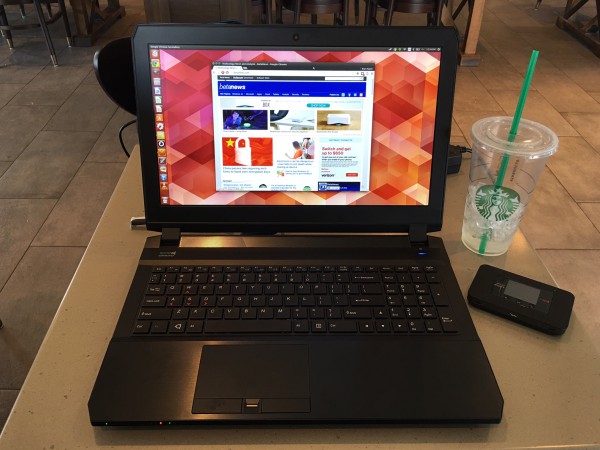 If you are a Linux user, you can never go wrong with a System76 computer. Its machines come pre-loaded with Ubuntu, but they can also run any Linux distro, such as Fedora or Mint, like a champ. Operating system aside, they come with excellent specifications and superb customer service.
Now, System76 is refreshing three of its laptops with some high-end parts. The Oryx Pro, Serval WS, and Bonobo WS are now all equipped with 7th generation Intel Kaby Lake processors. In addition, all three can be had with 4K displays and NVIDIA GTX 10 series graphics too. While the Oryx Pro already had the option of 4K and GTX 10, it is the 7th gen Intel chips that are new to it. In fact, all of the company's laptops now come with Kaby Lake standard.
"The Oryx Pro, Serval WS, and Bonobo WS are very popular products for professionals as they feature all the necessary ports and plenty of power. System76 is proud to continue iterating on these products, keeping up with the taxing workloads of our customers who are doing big things," says Ryan Sipes, Community Manager, System76.
The computer seller throws some shade at Apple by saying, "The HiDPI displays that ship on the laptops have have 3.1 million more pixels than Apple's 'Retina' displays, enabling sharper text, 4K video, and higher res gaming. Beyond that, the displays give video and photo professionals the ability to work more easily with higher resolution multimedia."
If you want to configure your own System76 Oryx Pro, Serval WS, or Bonobo WS, you can do so here. Keep in mind that the 4K displays are optional, so if you do not need such high resolution, you can save some money by opting for 1080p. Actually, System76 offers many configuration options, so you can easily design the computer of your dreams.