Updates to Windows 10 Mail and Calendar apps bring Focused Inbox, @mentions and more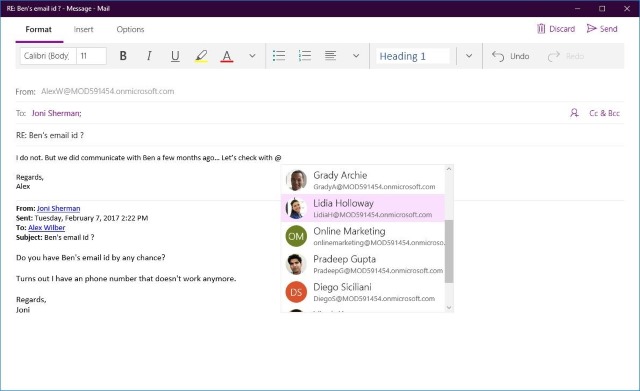 Microsoft is pushing out updates to the Mail and Calendar apps in Windows 10, introducing a number of new features including the Focused Inbox we've already seen in the mobile version of Outlook.
The new features come ahead of "architectural improvements" that will speed up performance, and Microsoft is seen borrowing ideas heavily from Google's Gmail and Calendar tools in a bid to make its own apps more useful and helpful.
The Focused Inbox feature of Mail is not dissimilar to Gmail's tab option, with emails determined to be important ending up on the Focused tab and others being demoted to Other. Microsoft says that "what lands in your Focused tab is determined by an understanding of the people you interact with often, and the content of the email itself", but there is scope for tweaking and training.
The Mail app also benefits from the addition of @mentions. This makes it possible to very quickly add contacts to the To: field as well as providing an easy way to filter messages based on who they refer to.
Updates to Calendar include the introduction of color categories to make it easier to interpret what's going on in your schedule. It's also now possible to add Bing-powered Interesting Calendars so you can following sporting events, TV shows and other events alongside your appointments. Another update means that travel plans are highlighted in calendars to make them easier to find, and improvements have also been made to calendar invites.
Grab the update to Mail and Calendar from the Windows Store.