Vice President Pence used personal email account for state work, and it was hacked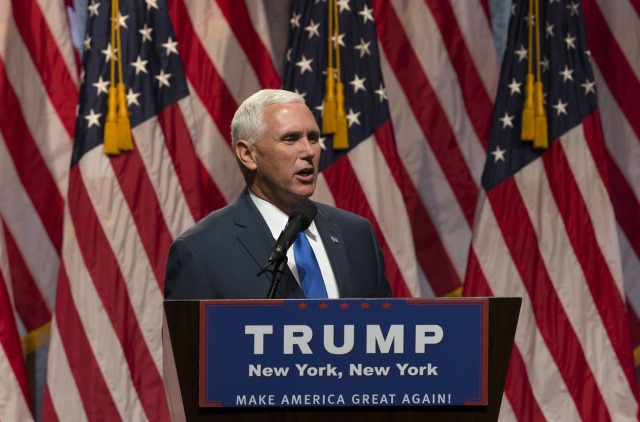 A new report suggests that Mike Pence not only used a personal email account to handle state business, but also that the email address was hacked. The US Vice President was one of many who were very vocal in denigrating Hillary Clinton for her use of a private email server in the run-up to the election.
The Indy Star says that Pence used an AOL email address to conduct public business during his time as governor of Indiana. The report also says that his email account was hacked, with a perpetrator gaining access to it in the middle of last year and sending out a fake email to his contacts.
The report in the Indy Star says that Pence used the AOL account to discuss everything from global terror attacks to the FBI arrests of terror suspects. While concerns have been voiced about the implications this could have not only for security, but for the ability for government to comply with public record requests, Pence's office says everything is above board:
Similar to previous governors, during his time as Governor of Indiana, Mike Pence maintained a state email account and a personal email account. As Governor, Mr. Pence fully complied with Indiana law regarding email use and retention. Government emails involving his state and personal accounts are being archived by the state consistent with Indiana law, and are being managed according to Indiana's Access to Public Records Act.
Few people would fail to understand that there is a marked difference between having a personal and a state email account, and using a personal address for state matters, however.
Further concern stems from the fact that while Indiana Governor Eric Holcomb's office was willing to release 29 pages of Pence's AOL emails, more were held back "because the state considers them confidential and too sensitive to release to the public."
Corey Nachreiner, chief technology officer at computer security company WatchGuard Technologies, said: "It would be hypocritical to consider this issue any different than a private email server," adding that "in this case, you know the email address has been hacked."
Pence abandoned the email address following the security breach.
While there is nothing in Indiana law that forbids the use of personal email accounts by officials, any emails relating to state business need to be retained for public records. There is no evidence at the moment that Pence took steps to preserve his emails to make this possible.
Image Credit: lev radin / Shutterstock