Logitech BRIO 4K Pro Webcam is the new gold standard [Review]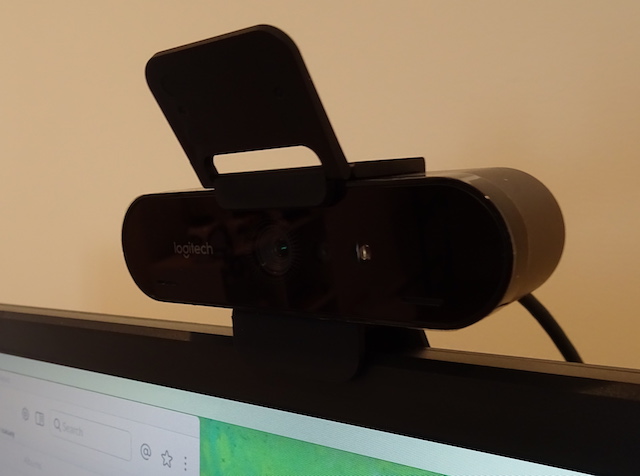 If you need a webcam, there is one company that you should look to first -- Logitech. No, they aren't the only maker of these cameras, but the company has a long track record of producing quality offerings. Best of all, Logitech webcams usually work brilliantly regardless of operating system -- Windows, Mac, and Linux-based.
The problem with buying webcams, however, is that they are already integrated into most laptops nowadays, making them seem like an unnecessary purchase. Yeah, I get that -- why buy a webcam when your computer already has one? The answer is simple -- quality. Many computers come with webcams that aren't even 720p. Apple infamously put a 480p webcam on its svelte MacBook... including the refreshed model in 2016! With that said, Logitech has created a webcam with an amazing 4K capability. Called the BRIO 4K Pro Webcam, I have been using it for a few weeks on both Windows 10 and macOS and I am absolutely in love.
Specs
4K Ultra HD video calling (up to 4096 x 2160 pixels @ 30 fps)
1080p Full HD video calling (up to 1920 x 1080 pixels @ 30 or 60 fps)
720p HD video calling (up to 1280 x 720 pixels @ 30, 60, or 90 fps)
Plug-and-play USB connectivity
90 degree field of view (FOV) with two additional settings (65 degrees and 78 degrees) available with optional software download
5x digital zoom in Full HD
Autofocus
RightLight 3 with HDR for clear image in various lighting environments ranging from low light to direct sunlight
Built-in dual omni-directional mics with noise cancellation
Infrared sensor technology
Unboxing
Impressions
Opening the box, I was presented with a few things. The camera was there, of course, but there is also a very high-quality USB Type-C to Type-A cable. This cable is necessary, you see, as the camera itself does not have a cable attached. Instead, Logitech wisely chose to give it a dedicated USB-C port. This means you can use the included cable, or, if you prefer, a Type-C to Type-C variant. Also in the box is a privacy shade adapter and a carry bag.
The carry bag is a bit disappointing, as it is nothing more than cloth with a drawstring. It will not protect it from drops or bangs, but I supposed it should protect the lens from scratches while in a backpack. The BRIO is particularly nice for traveling, because, as I stated earlier, there is no affixed cable. You can keep the separate cable stored away for convenience when not in use. On-the-go vloggers will appreciate the tripod threading.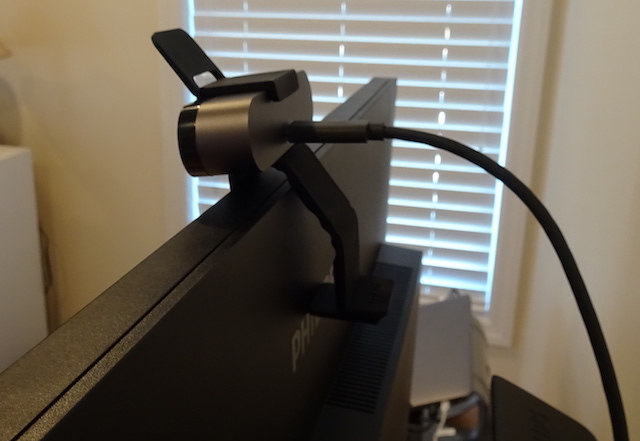 I really like the inclusion of the detachable privacy shade, as will other security conscious (paranoid) folks. Rather than use a piece of electrical tape for the lens when not in use, Logitech's offering can be flipped up and down rather elegantly. This way, you do not have to worry about a hacker seeing you dance around your room, or doing the embarrassing things. Of course, this does not have any impact on the microphone...
The design of the camera is rather nice, with the body being aluminum and the face being a plastic. Unfortunately, Logitech opted for glossy plastic, meaning it can collect fingerprints and smudges. It also picks up reflections from lighting that is behind you. I would have preferred a matte black face, but this does not hurt the performance. Also, the LED activity light is way too bright -- it can be distracting.
Ahh yes, the performance. If the webcam does not produce beautiful videos and photos, design be damed, right? Well, I am happy to say that Logitech has hit a home run in this regard. Forget about 4K for a moment, where the BRIO truly shines is in lighting. Whether my environment was too dark or too bright, the RightLight 3 with HDR kept me visible and pleasing for the viewer. Even if you do not need 4K, this alone should make the BRIO a wise choice for those that depend on a webcam -- especially for business.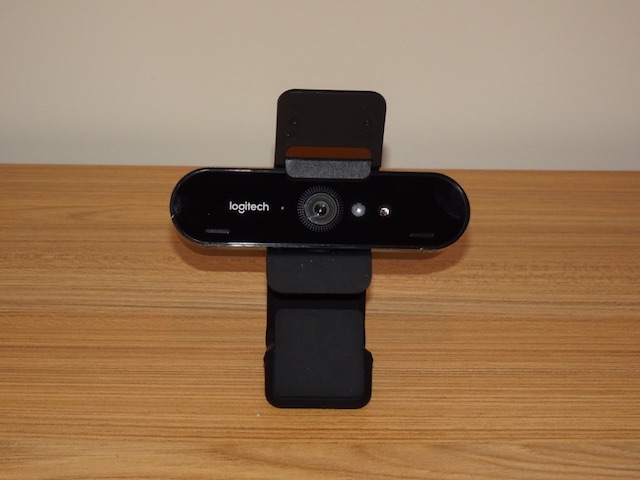 But OK, 4K is the selling-point here, right? Well, I am going to say something very shocking -- I don't care about it. To put it another way, I do not own a 4K display, so I can't really enjoy the 4K performance. Even if I did have such a display, the BRIO at 4K can only do 30fps. The better option, is 1080p60. For those of you that are looking for a camera for YouTube and Twitch streaming, you should buy the BRIO for 1080p60. Your viewers will thank you for the more fluid videos; 4K is sort of wasteful at this time.
Am I saying Logitech made a mistake by offering 4K? Not at all. Choice is great. Maybe some folks will prefer 4K at 30fps -- more power to them. What I am saying, however, is that the BRIO at 1080p60 with its intelligent lighting correction makes it an absolutely brilliant purchase regardless. The video quality is awe-inspiring. The autofocus is exceptional.
When video chatting with friends and family, they told me I looked better than usual -- noticeably better than the integrated camera in my MacBook Pro (2016). I tested this on my own as well, using multiple computers, and found that the BRIO 4K created much more vibrant and brighter video.
Even the audio performance is above average at close range, although professional streamers and creators should invest in a dedicated microphone if possible. Performance at a distance can disappoint.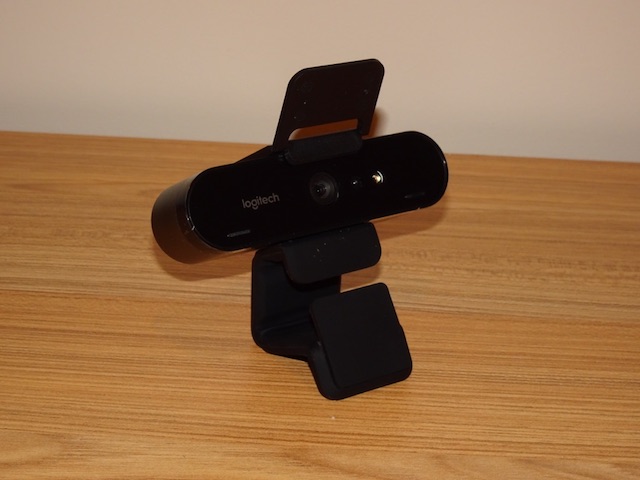 The other thing that makes the Brio 4K webcam so great is the Windows Hello capability. By simply gazing into the camera, you can unlock your Windows PC. This is not only great from a security standpoint, but for convenience too. No more entering passwords on my desktop? Amazing. It is much more impressive than using a fingerprint too.
Conclusion
At $200, the Brio 4K webcam is an expensive product, but you do get what you pay for. Logitech's legendary quality aside, you are getting what is probably the best webcam on the market -- it is chock-full of features in an impressive package. It can be a wise purchase for consumers and professional alike. Windows 10 users in particular will benefit the most thanks to the Hello compatibility.
With all of that said, if you are just a casual Skype user, for instance, that occasionally video chats with friends or family, the Brio 4K is probably overkill for you. Heck, many Windows laptops don't cost much more than this webcam -- it wouldn't make sense to buy a $200 webcam for a $250 laptop.
If you want the absolute best webcam, and money is no object, however, the Logitech BRIO 4K is what you should target. While not perfect, Logitech has created the the new "gold standard" of webcams. Highly recommended.