Google is bringing add-ons to Gmail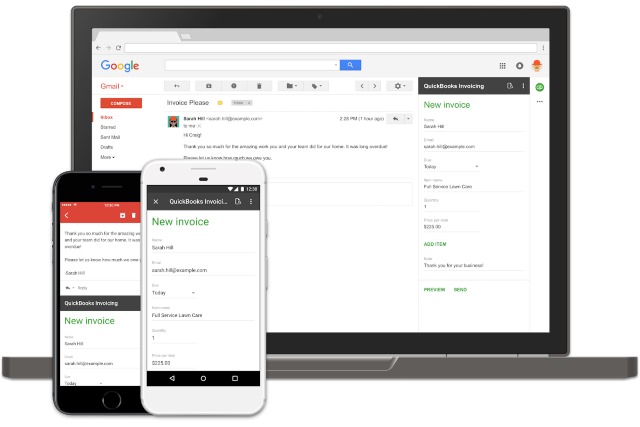 It's something that Gmail users have been asking for for ages now -- the ability to use third-party add-ons to extend the capabilities of the email service. Today at its Cloud Next conference in San Francisco, Google announced that plugins that can integrate with Gmail are on their way.
While "add-ons" are already around, they exist in the form of browser extensions. What Google is talking about now is native add-ins that are not dependant on Chrome extensions, and will therefore work online in any browser, on just about any device -- including iOS and Android.
This will start off as a preview -- we're talking about Google after all. The company says: "we're introducing the developer preview of Gmail Add-ons, a new way for G Suite users to access your app's functionality directly from Gmail in just one tap, no matter the device."
Google is aiming to make things as simple as possible, both for developers and users. Developers will be able to write a single add-on and it will run natively in Gmail without needing to be rewritten for different devices. For users, they will be able to install an add-on once and find that it is available to them on whatever device they use.
Selling the idea to developers, Google says:
Instead of wasting time writing separate integrations for web and mobile, you can focus on bringing your app's most powerful features right to your users when they need them most. Gmail Add-ons are built in Apps Script using a newly-designed "Card" system that lets you easily combine different UI components. Developers can create a snappy user experience that feels like it was natively built into Gmail. The result: integrations that are cross-platform from the get-go that save your team time.
Explaining a possible usage scenario, Google says:
Say a Gmail user receives an email from a sales lead, and wants to add that contact to her CRM solution. With Gmail Add-ons, she can enter the contact's required info and look up their account in that CRM system without leaving Gmail. No more tabbing, copying and pasting or sifting between mobile apps in order to get things done.
Developers can sign up for the Developer Preview right now. Add-ons already available include offerings from Intuit QuickBooks, ProsperWorks, and Salesforce.