Here's how to be among the first to get the Windows 10 Creators Update [Updated]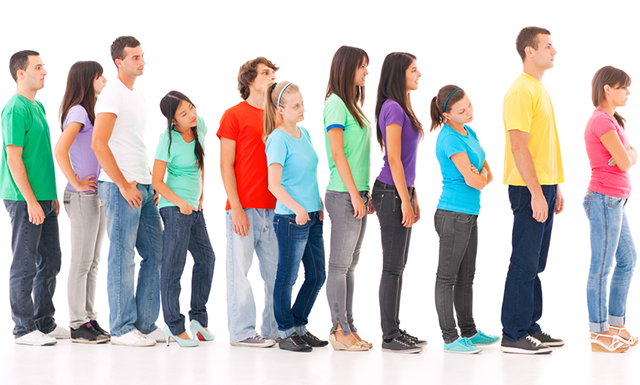 The Windows 10 Creators Update is set to arrive next month, and Microsoft is rolling out new builds to Windows Insiders at a rate of two a week at the moment. Build 15058 was released yesterday, and Microsoft intends to push out a second update by the end of the week.
As with all big new updates to Windows 10, you won't simply be able to get it on the day of release. The rollout will be staggered, and that might mean you waiting days or even weeks to get your hands on the Creators Update. But there is a way to be first in line.
Windows Insiders -- those users who have helped shaped the OS update -- can now register their interest in getting the Creators Update.
Firstly, you need to be an Insider -- you can sign up here, if you haven't already -- and secondly you need to be running the latest Insider release, Build 15058.
If that's the case, go to Settings, and open 'Update & security'. Under 'Update history' you'll see a message stating 'Good news! The Windows 10 Creators Update is on its way. Want to be one of the first to get it?' Click the 'Yes, show me how' link under this and your device will be opted in and you'll see a confirmation message stating:
Thank you for your interest in being one of the first to experience the Windows 10 Creators Update! We're finalizing the update and will be ready to share it with you soon. When the update is ready for your device, you'll receive a notification asking you to review your privacy settings before downloading the update.
[Update] You don't need to be a Windows Insider now to register your interest, as the latest updates to Windows 10 Anniversary Update make the above option available to all.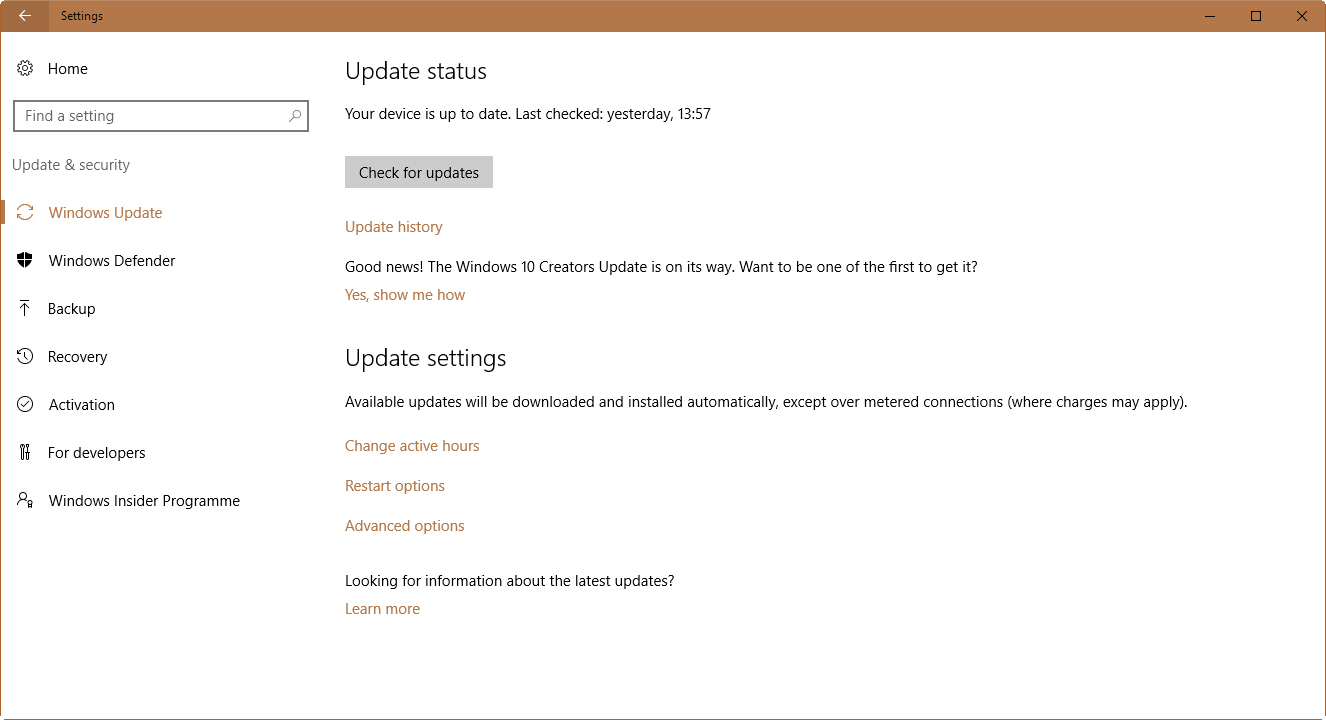 Image Credit: luminaimages /Shutterstock