Despite raising over $1 million in funding, iPhone E-ink case creator popSLATE closes down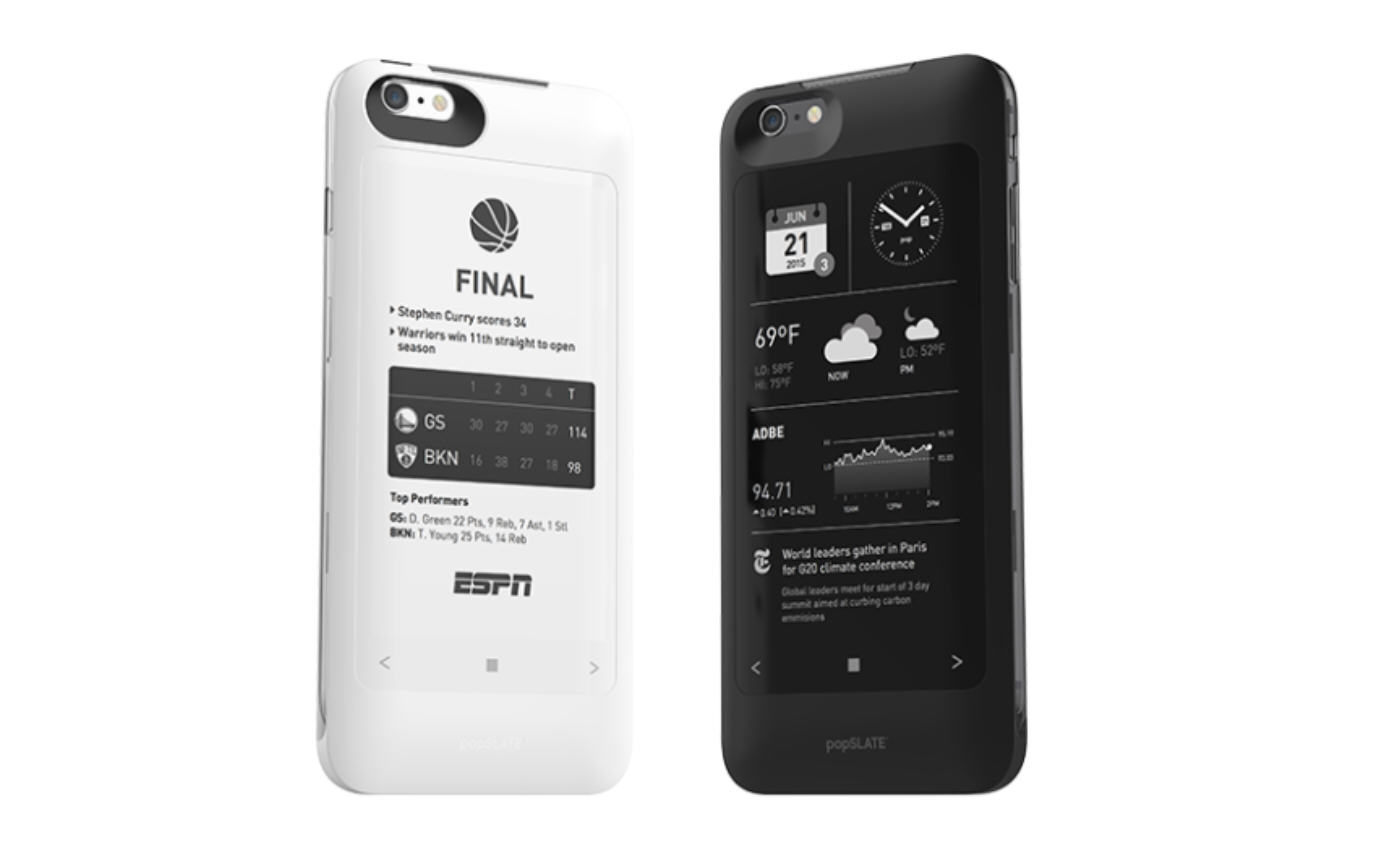 A year ago, I wrote about popSLATE 2, a crowdfunded case for iPhone that looked amazing. The proposed product put a second shatterproof E-Ink screen on the back of the phone, and doubled as a battery pack.
I was so impressed with it, I immediately backed the campaign. There's always a risk when funding products on the likes of Indiegogo (which this was) and Kickstarter, especially when it comes to technology devices, and sadly despite raising over $1.1 million (1371 percent of its funding goal), popSLATE has announced that the company has gone bust, meaning that backers won't receive the new product and there will be no refunds.
In an email to backers, Yashar Behzadi and Greg Moon, popSLATE's co-founders, explained that the company ran out of money due to the high development and manufacture preparation costs.
In December last year, the company announced that the product had failed Apple's Over-the-Air (OTA) testing and that popSLATE 2 would need to be redesigned. The company then put a freeze on refunds, sending alarm bells ringing among backers.
In the final email Behzadi and Moon state:
Most recently, we learned that the fix for the Apple OTA issues would involve more significant redesign. While we initially suspected that the Lightning circuit was the culprit, it turned out that it was a much more fundamental issue.  Namely, our housing material is not compatible with Apple OTA requirements. You may think, "Wait, isn't it just plastic?  Why would that be a problem?" While the housing is indeed largely plastic, we used a very special custom blend of materials that included glass fibers. The glass fibers were used to solve two issues, both of which were related to making the device super-thin: a) they enabled uniform, non-distortional cooling of the housing mold around our metal stiffener plate (the key component that makes popSLATE 2 thin but very strong) and b) they added tensile strength to the very compact form factor. Unfortunately, we have concluded that these added fibers are attenuating the RF signal and that we would have to spend additional cycles to tune a new blend with required modifications to the tooling. This is an expensive and timely process.
The company was unsuccessful at raising additional capital, and as a result "has entered into the legal process for dissolution of the company." Bitterly disappointing news for backers and another reminder that even successfully crowdfunded products don't always make it into production.