Amazon Cash lets you pay for Amazon shopping with cash rather than a bank card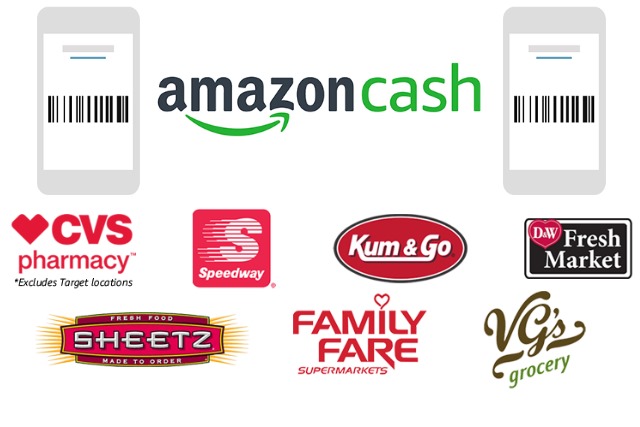 Amazon today announced details of Amazon Cash, a new way to shop online that does not require shoppers to have a bank card. The system allows shoppers to print out a barcode -- or display it on the screen of their iOS or Android phone -- and make a payment in brick-and-mortar stores.
Launching in the US, Amazon Cash can be used to add money to a customer's Amazon Balance, and a number of big names including CVS Pharmacy, Speedway and Sheetz are among the stores participating in the scheme.
There is no fee for using Amazon Cash, and the service can be used to add amounts between $15 and $500 in a single transaction. Once a payment has been made in-store, the funds are immediately available to use to pay for shopping, and Amazon says there is no need to keep generating new barcodes as the same one can be used time and time again to top up a balance.
Introducing the new service, the online retailer says:
Amazon Cash lets you add cash to your Amazon Balance at thousands of participating convenience, grocery, and drug stores by purchasing and automatically claiming an Amazon.com Gift Card to your account. To use, visit a participating store, show the cashier your barcode to scan, and then pay the amount you want to add to your Amazon Balance. It's simple, quick, and there are no fees. Your Amazon Balance can be used to shop for millions of eligible physical products and digital content.
At the moment CVS Pharmacy, Speedway, Sheetz, Kum & Go, D&W Fresh Market, Family Fare Supermarkets, and VG's Grocery support Amazon Cash, and more retailers are due to be added.
Find out more over at the Amazon Cash website.