WYSIWYG Web Builder 12 makes building websites easier than ever with new Blocks feature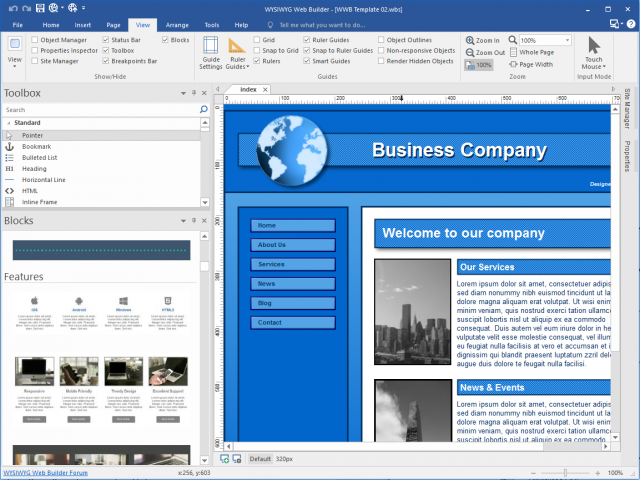 Pablo Software Solutions has released WYSIWYG Web Builder 12, a major new version of its DTP-style web building tool for Windows users.
Version 12 introduces over 125 new and improved features, with one brand new addition in the form of Blocks, a new option for quickly adding predefined blocks of objects to the workspace. Other highlights include a photo collage tool, CSS flexbox support and new Easy Mode feature.
The headline new feature -- Blocks -- comes packed with a number of predesigned elements covering all aspects of web building, from headers, footers and dividers to forms, price tables, full-screen intros and more.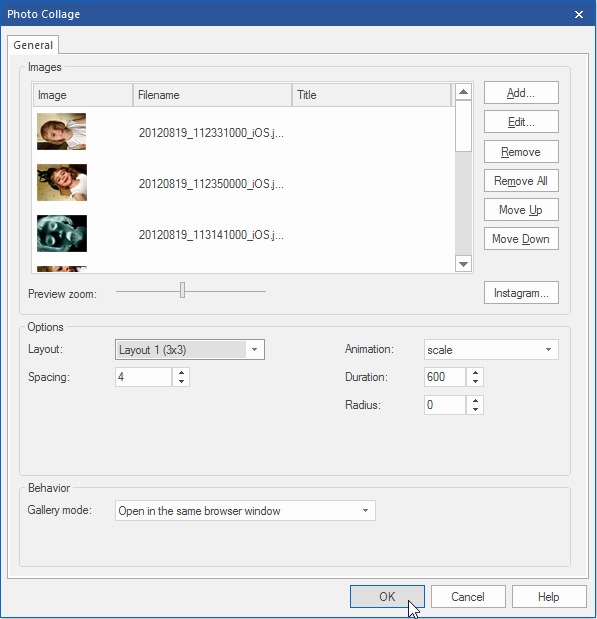 In addition to prebuilt Blocks, users can bring together their own grouped objects as blocks, making it easy to populate multiple web pages with consistently built content.
Other notable new features in WYSIWYG Web Builder 12.0 include scroll transitions, allowing users to animate the CSS properties of objects based on the scrollbar's current position. Effects include opacity, move, rotate and scaling.
The Flex Container adds support for CSS flexbox, a new CSS layout mode for aligning and distributing objects. The Layout Grid adds support for the flexbox, plus makes gutters, padding and margins responsive, allowing for different column widths and counts in breakpoints. Options for hiding columns and dealing with overflow columns are also added.
Users gain the ability to define semantic HTML5 tags within the Layer dialog box, along with responsive floating layer margins. They can also add background overlays or YouTube/Vimeo video.
A new Conditions option has been added to Forms, allowing users to control objects based on the value or selection in a specific field. A basic calculator has also been added to the Condition dialog to help users perform calculations.
Over 125 new features and improvements have been added in all, documented in full at the WYSIWYG Web Builder website.
These include support for Open Graph Meta Tags, PNG/JPEG compression for dynamically generated images, RollOver Layers, a new black theme based on Office 2016 and an option to reset all options to their defaults.
A new Easy Mode button has also been added to the user interface, removing all advanced features to help newbies adjust to using the web-design package.
Support for the native Windows spell checker has also been implemented, along with a new Photo Collage object and the ability to integrate the photo gallery with an Instagram account.
Users can now integrate Google's Material Design icons into their websites, which can also be input into web pages as images via the ClipArt feature.
WYWIWYG Web Builder 12 is available now as a 30-day trial download for PCs running Windows Vista or later. The full version can be purchased for $49.95 – existing version 8 users can get a 50 per cent discount on upgrading (expires November 1), while anyone who purchased version 11 after January 12 is entitled to a free upgrade.