Google Maps for iOS gains Your Timeline feature so you can check your travel history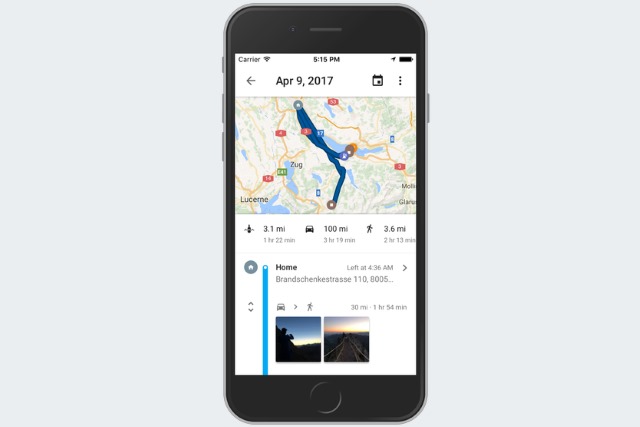 It's something that Android users have been able to do for a little while now -- using the Timeline function of Google Maps to check back over their travel history. Now the feature is coming to iOS, meaning iPhone users can now look back over their day and where it has taken them.
Google suggests that it's a great way to rediscover places you have visited in the past, but it also provides a means of tracking how far you have traveled over the course of the day. Users are given a good level of control over what's included in their timeline, allowing for complete personalization.
If you're concerned about privacy, you can delete individual days or locations from your timeline history, or you can wipe out the whole thing in its entirety if you want. To help you get misty-eyed with nostalgia, Google will also offer to send out monthly emails which summarize the places you have visited.
Announcing the availability of Your Timeline on Google Maps on iOS, Google says:
You can now quickly access Your Timeline from the place cards of locations or businesses you've previously visited. So if you went to Point Reyes National Seashore a few days ago, the dates of your past visits will appear on the place card (only visible to you). From there you can tap directly into Your Timeline to get the dates and details of your visits and rediscover the experience.