9 low-cost, high-tech ways to secure your home

Technology is ever the equalizer, and this is increasingly true in the realm of home security. For most people, home security means a few good deadbolts and possibly some bars on the window. Whole-home, monitored, wired security systems that cost upwards of $50 a month (not to mention long-term contracts and multiple up-charges for installation and additional features) are an expensive option if all you want to know is if someone is in your backyard or trying to open your front door.
Today, thanks to wireless technology, there are multiple lower-priced options for home monitoring systems, including complete DIY systems that you can install and monitor yourself. However, these still start at around $200. What if you just want some basic, high-tech security that won't break the bank? Here is a round-up of nine low-cost, high-tech ways you can protect your home, based on your specific security needs, all for under $100.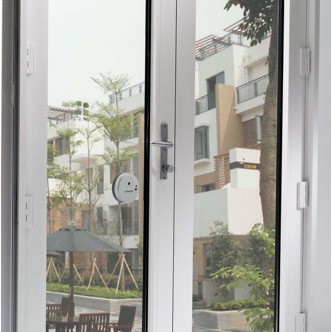 Window Break Alarms
A simple, effective method to detect intruders when you are at home is with a slim-line window glass alarm. Attach it to your exterior windows or glass sliding doors and be alerted by a piercing siren when the glass is tampered with, courtesy of its built-in alarm.
Cost: $15 for two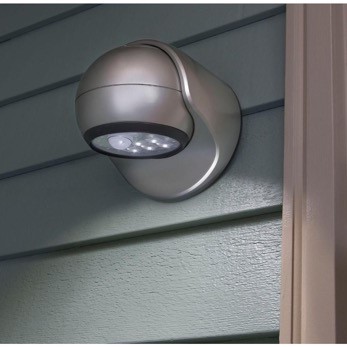 Wireless Motion-Activated Outdoor Light
An attractive, wireless, motion-activated outdoor porch light is a great security feature, and it's also simple to install. Shining a light on an intruder is a good deterrent, plus a useful feature for you when you're fumbling for your keys at your front door. Look for a weatherproof, battery-powered version so you won't need to plug it in, and go with long-lasting LED lights so you won't have to worry about changing bulbs.
Cost: $20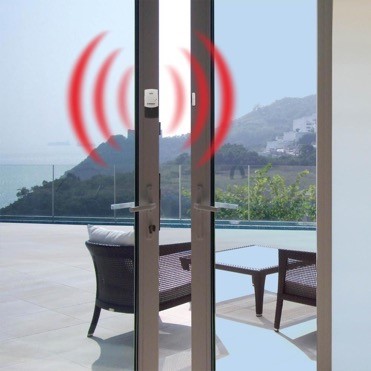 Door and Window Sensors
Be alerted if your doors or windows have been opened by attaching wireless door and window sensors to them. Depending on the model you choose, these can be set to chime when opened or emit a siren based on time of day. Some also have prominent labels that can be seen from the outside to deter potential thieves. You can turn them off manually when you just want to open the window for some fresh air.
Cost: $30-$40 for a four pack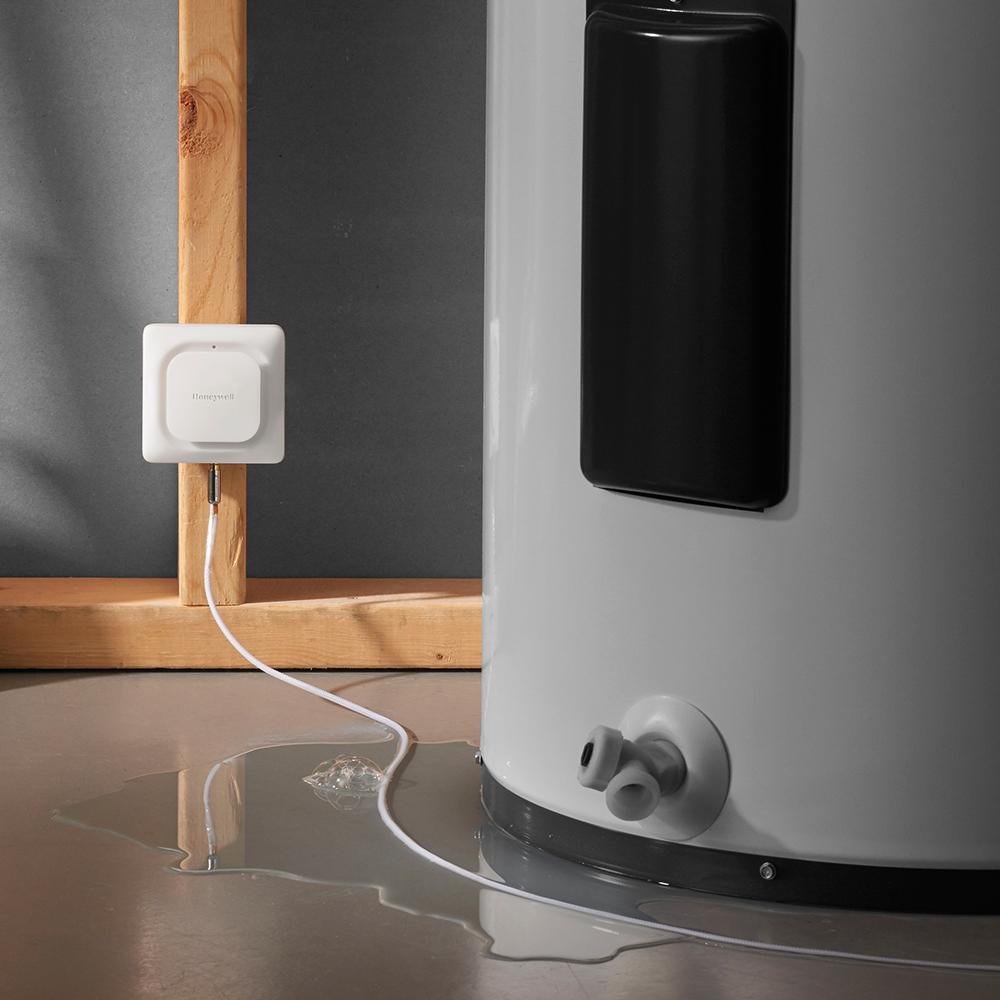 Leak Sensor
Security isn't just about preventing break-ins. Get alerted to a broken pipe or leaking washing machine with an inexpensive flood sensor that will emit an alarm and/or alert your smartphone when it senses water, potentially saving yourself thousands of dollars in repairs.
Cost: $10-$30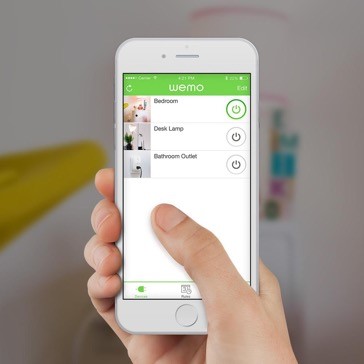 Smart Lighting
Lighting is a well-known deterrent for burglars, so many would-be thieves will "case" a home before they break in to see when it is empty. Trick them into thinking someone's home with smart lighting. Using a few smart plugs (like Belkin's WeMo Switch, which doesn't require the expense of a smart home hub), you can plug some lamps in and control them remotely. Turn them on and off randomly while you're gone, or set a schedule through the smartphone app -- one that can be different every day to throw off anyone keeping an eye on your place.
Cost: $40 each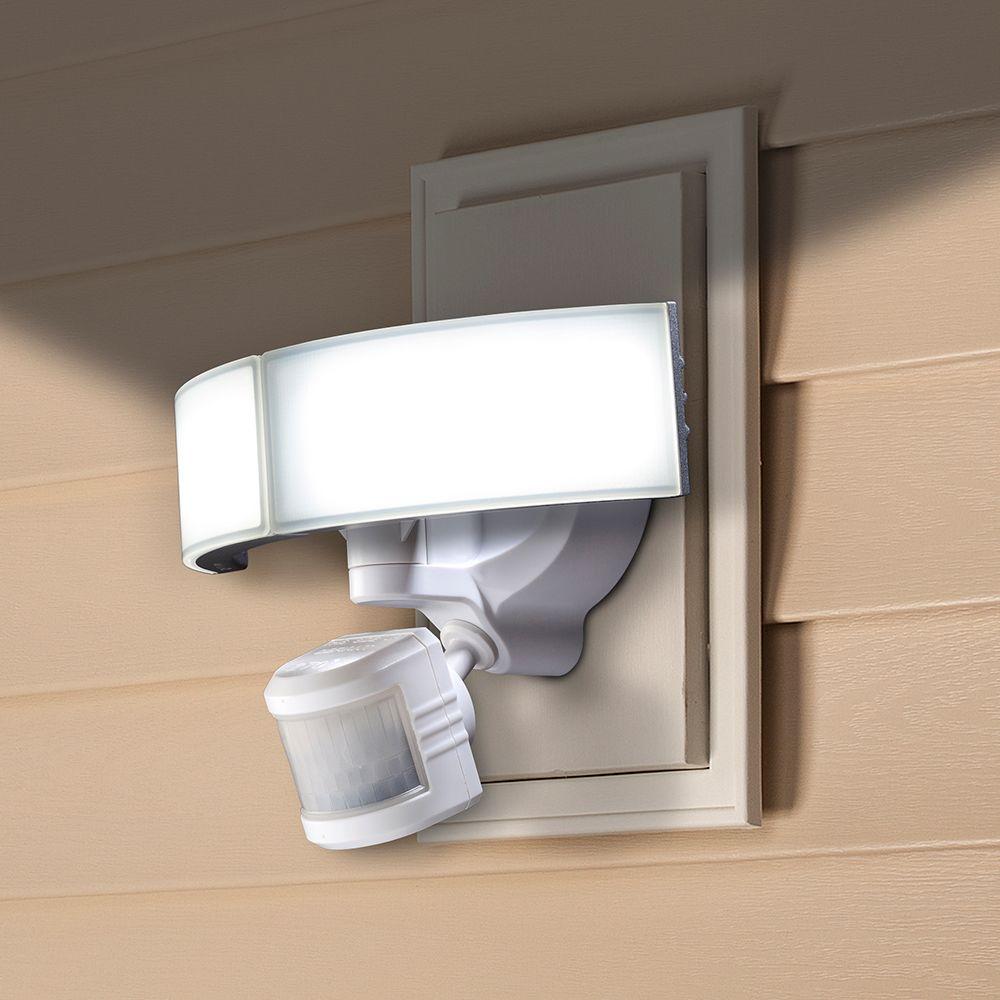 Bluetooth Motion Activated Light/Siren
Another great lighting deterrent is motion-activated flood lights that light up your whole driveway or front yard when someone walks in. This is an easy, inexpensive way to deter burglars -- you can pick one up for between $50 and $100. On the upper end of the price scale, the Bluetooth smart LED motion security light from Defiant lets you control the light's sensor settings through your smartphone.
Cost: $50-$100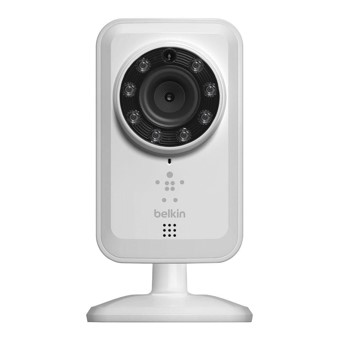 Indoor Wireless Camera
Be inside your home wherever you are with a wireless IP camera. There are many models on the market costing upwards of $150, but you can pick one up for somewhere between $50 and $80, such as the Belkin NetCam for $80. It must be mounted indoors, but you can position it to face your front door and be alerted to any movement, as well as see live video of your room day or night. Two-way audio means you can communicate with whoever is in the house, and hopefully scare them off before they do any damage.
Cost: $50-$80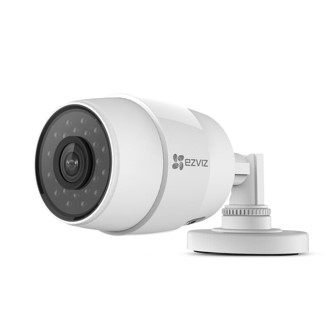 Outdoor Wireless Cameras
Keep an eye on your front porch, driveway, backyard or any area of concern with an outdoor wireless camera. For around $90, you can pick up a smart wireless camera with night vision and motion sensing that can deliver a live feed to your smartphone or tablet, as well as record footage to the cloud storage (for a separate fee).
COST: $90 and up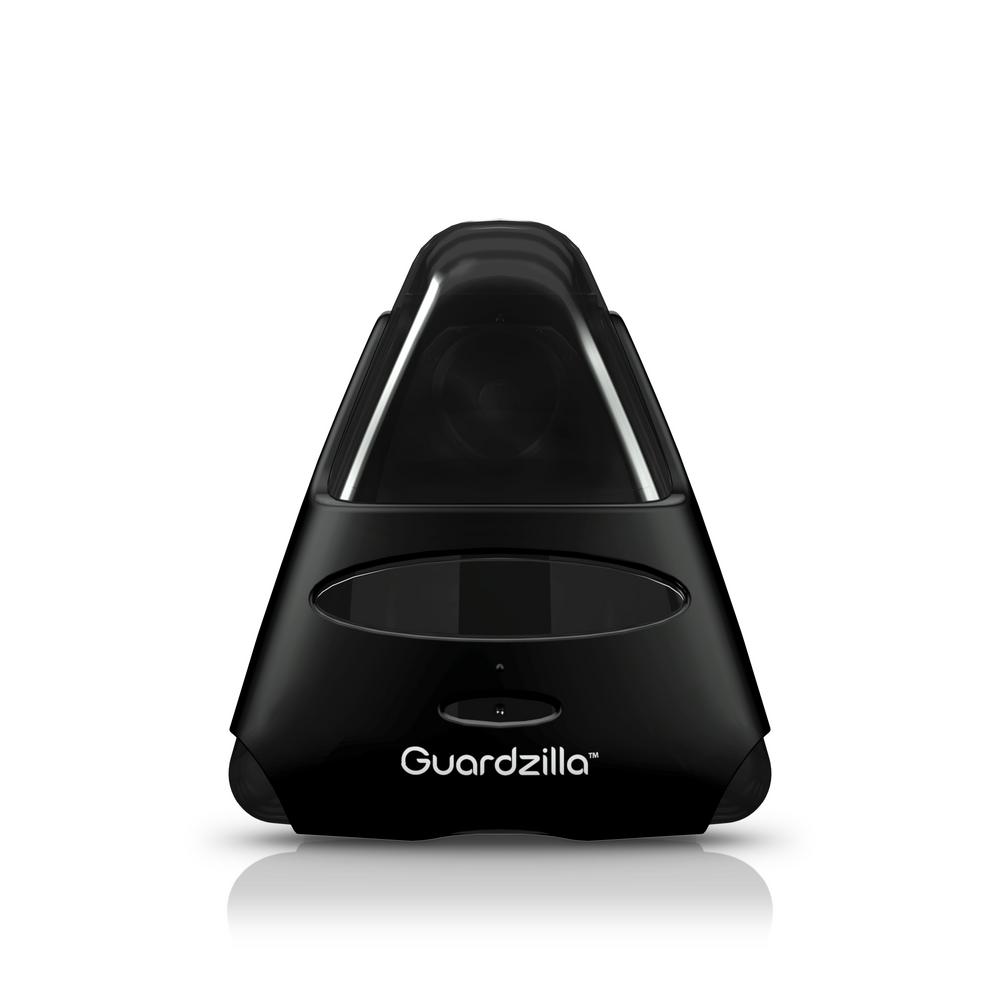 All-in-One Security System
If you don't want lots of gadgets and gizmos around your house, or you live in a small apartment with one entry/exit point, an all-in-one security system is a great solution. Featuring a camera that streams live video (and stores it in the cloud), motion sensors and a loud alarm, all-in-one devices will send you alerts to your smartphone whenever motion is triggered. The lowest-priced model on the market is $99, and they go up from there. You'll pay more for other features and a higher quality camera. You can also purchase additional cameras that link to the main unit to expand your security system.
Cost: $99 and up
Whether you choose to outfit your house with a wide range of devices or stick to an all-in-one system, you (and your wallet!) can rest easy knowing your home is safe and secure.
Jennifer Tuohy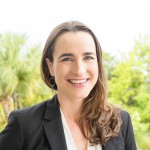 is a technology enthusiast who writes for The Home Depot and several other publications. She provides tips  and useful info on the latest security and home surveillance solutions that can protect your home and keep you safer.