Facebook is finally doing something to make Messenger less of an unusable mess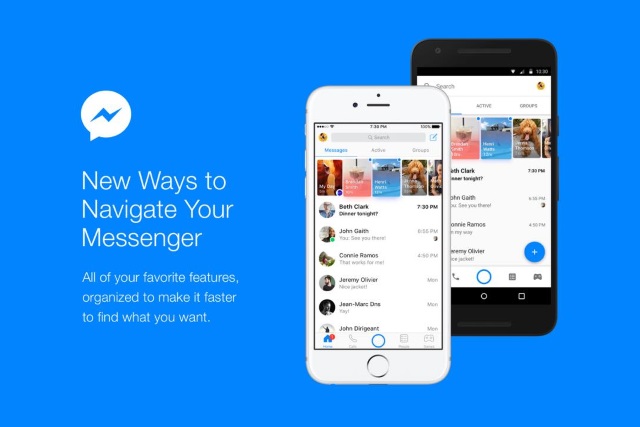 The Facebook Messenger app for iOS and Android is an utter mess of ideas at the moment. The confused interface is all over the place and decidedly user unfriendly. All that is set to change, though, thanks to an update that rolls out this week.
The update brings a slightly updated look which makes navigation a little easier. Tabs help to keep things better organized so you can jump to where you want to be more easily. The changes do not go as far as letting you kill the endlessly irritating Messenger Day/Stories feature, but it does go some way to improving things.
New tabs for Messages, Active and Groups do very much what you would expect them to do. There's also an updated navigation bar at the bottom of the app that provides access to features such as the camera, games and calls. Facebook says that the "changes are designed to make Messenger simpler for you -- to help you get to your contacts quickly, jump into your conversations where you left off, start new chats, and stay up to date."
Facebook VP David Marcus writes:
The new home screen still has all your favorite features but is now organized around making Messenger your hub for connecting with all the people and businesses you care about. Now, along the top of the inbox, you'll see tabs that help you navigate to your Messages, tell you who is Active so you know who you can quickly reach, and a place to find your favorite Group conversations. The bottom bar features tabs to your Home screen, make Calls, take photos with the Camera button, search for People and play Games, and will also host our new Discover tab as it starts rolling out.

We've also added a simple visual clue -- a red dot -- to help you catch up if you've missed anything.
The update is rolling out to iOS and Android this week.