Belkin launches Wemo Wi-Fi Smart Dimmer Light Switch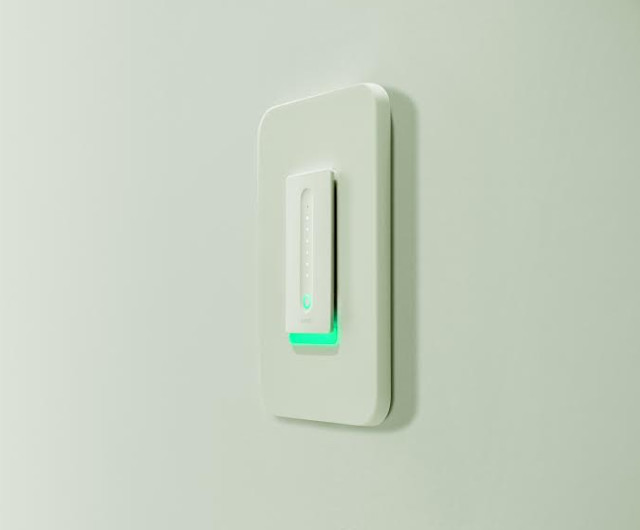 The concept of a "smart home" is finally becoming a reality for many; devices are becoming both more affordable and easier to setup. It is not uncommon for a home to have Wi-Fi cameras, voice assistants, smart thermostats, and more, nowadays.
One of the coolest aspects of the smart home is the ability to control lights -- bulbs, switches, and outlets. In my home, I leverage Belkin's Wemo outlet adapters to turn my lamps both on and off using Alexa -- it is awesome. Now, Belkin has a new smart device that I cannot wait to add to my home -- the all-new Wemo Wi-Fi Smart Dimmer Light Switch. Not only can it dim lights with Alexa, but Google Home too. It can even integrate with a Nest thermostat for learning purposes and cost-savings. Of course, you can use the Wemo mobile app for Android and iOS too.
"Wemo Dimmer includes all of the features of the original Wemo Light Switch, plus advanced updates such as Night Mode to prevent harsh lights at night and customized bulb calibration. Current dimmer products have rudimentary dimming settings, which tend to create annoying flickering and buzzing noise issues, but Wemo Dimmer uses the Wemo app to custom calibrate for any bulb type including incandescent lights (up to 400 watts), CFLs or LEDs, to eliminate those annoyances. In addition, Dimmer's Night Mode feature enables users to set a specific level of brightness during a set period of time, which is ideal for midnight snack runs or checking on the kids when they are asleep," says Belkin.
The famed company also says, "With a touch-capacitive dimmer control instead of a mechanical lever and a responsive light bar to indicate status, Wemo Dimmer is as smart looking on the outside as it is on the inside. The light bar uses movement, full RGB color and brightness as a language to provide contextual information. For example, Wemo rules are always signified by green light, third party actions like Amazon Alexa are aqua, a radar "pinging" animation indicates that it is searching for a Wi-Fi signal, and a left-to-right "sending" animation is used with Long Press activation of other Wemo devices. These light bar colors when illuminated, help customers know what is happening with their lights just by glancing at the wall switch. This helps confirm commands are being executed or if there are issues with the connection."
This slideshow requires JavaScript.
The Belkin Wemo Wi-Fi Smart Dimmer Light Switch is available immediately for $79.99. It can be had from Amazon and Best Buy, or from Belkin directly.