Here's when you can buy Samsung Chromebook Pro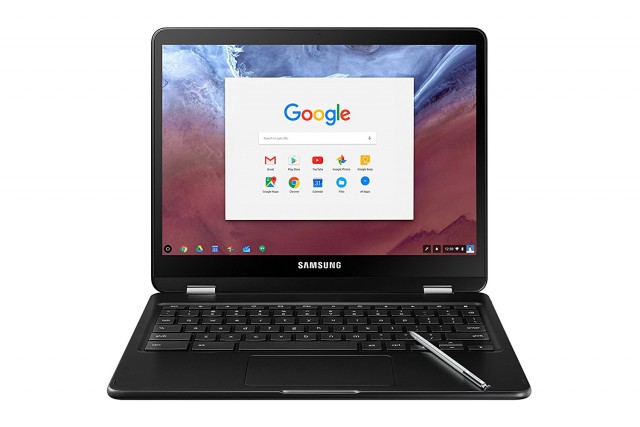 While many pundits are quick to dismiss Chromebooks, some consumers are embracing these laptops. True, from an overall market share perspective, Chrome OS is largely insignificant. With that said, it is absolutely dominating the education segment. Not to mention, as more and more consumers do everything in the web browser, Windows and macOS can be seen as overkill for some.
Unfortunately, many Chromebooks are both underpowered and low quality to keep costs down. While there are some solid models, they are few and far between. Samsung is looking to change this, however, with the long-promised Chromebook Pro. The company announced the premium convertible laptop in January, but now, we finally have a definitive release date.
"Chromebook Pro will be available for purchase online on May 28 at BestBuy.com, Amazon.com, Samsung.com and the ShopSamsung app for $549.99. On the heels of consumer success with the Samsung Chromebook Plus, Samsung Chromebook Pro is specifically designed for professionals and raises the bar with premium design, advanced 360-degree rotating display, and a built-in Pen," says Samsung.
The Galaxy-maker also says, "Available in Metallic Black, Samsung Chromebook Pro's sleek and lightweight design with the rotating display lets you switch from tablet to notebook anytime and the built-in Pen is ergonomically designed to write or draw naturally, never needing a charge. Featuring a high resolution Quad HD touchscreen display, users can experience vivid pictures and immersive viewing with bright videos."
This matches the date that Amazon leaked a week ago. The retailer began taking pre-orders, but then took down the page -- whoops! We were left guessing if May 28 was an official date or not, but now Samsung makes it definitive.
If you are interested in purchasing the Intel-powered Samsung Chromebook Pro -- which can run Android apps -- you can learn more about it here. Will you buy it? Tell me in the comments below.